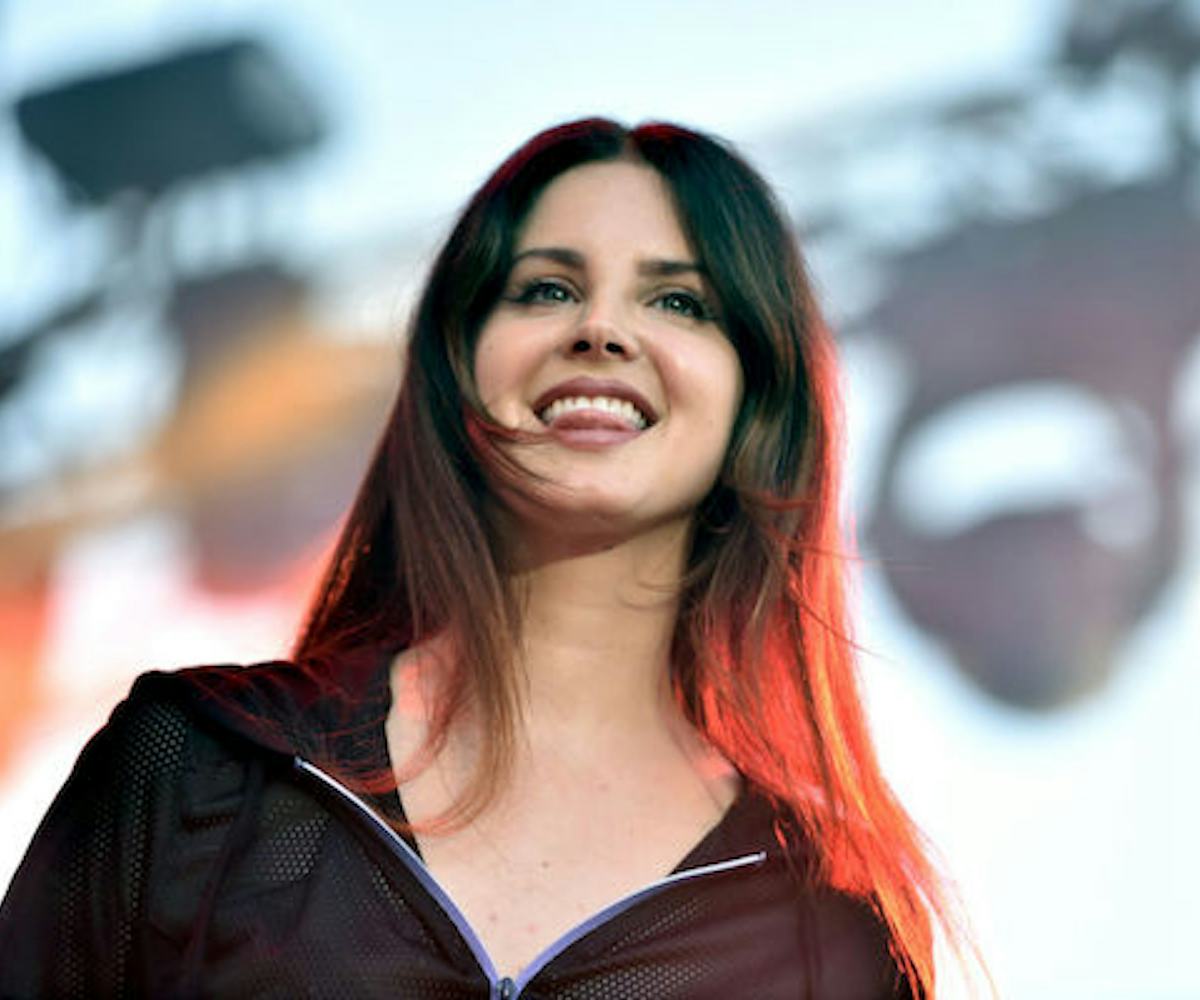 Photo by Alberto E. Rodriguez / Getty Images
Lana Del Rey Tried To Hex Donald Trump, Remains Our Hero
I'm tired of feeling like I'm fucking crazy
Lana Del Rey, who has long been our favorite witch, has continued to be the quasi-spiritual leader we've needed in these dark times. Recently, the singer revealed that she wouldn't use imagery of the American flag anymore because of President Trump and that the current political climate we've found ourselves in has deeply influenced her new album, Lust for Life, which dropped yesterday. Now, Del Rey herself confirmed that she put a hex on the president to try to remove him from office. Unfortunately, it looks like it hasn't worked, but we appreciate it nonetheless.
It all goes back to February when Del Rey posted a cryptic tweet, stating, "At the stroke of midnight Feb 24, March 26, April 24, May 23 Ingredients can b found online." At the time, Pitchfork reported a representative confirmed that she was reference occult ritual dates. This matches up to a wider campaign of activists with similar beliefs, who were trying to do a mass "binding" ritual to get Trump out of office. When NME asked to confirm if she herself participated in the ritual, the singer-songwriter said, "Yeah, I did it. Why not? Look, I do a lot of shit." When asked about other spells she does at home, she added, "I'm in line with Yoko and John and the belief that there's a power to the vibration of a thought. Your thoughts are very powerful things and they become words, and words become actions, and actions lead to physical changes... I really do believe that words are one of the last forms of magic and I'm a bit of a mystic at heart."
Although the binding didn't come through, at least we have Lust for Life to console us as we hurtle deeper and deeper into the abyss. Though now that the word "pardon" is being thrown around, maybe it's time for another attempt?