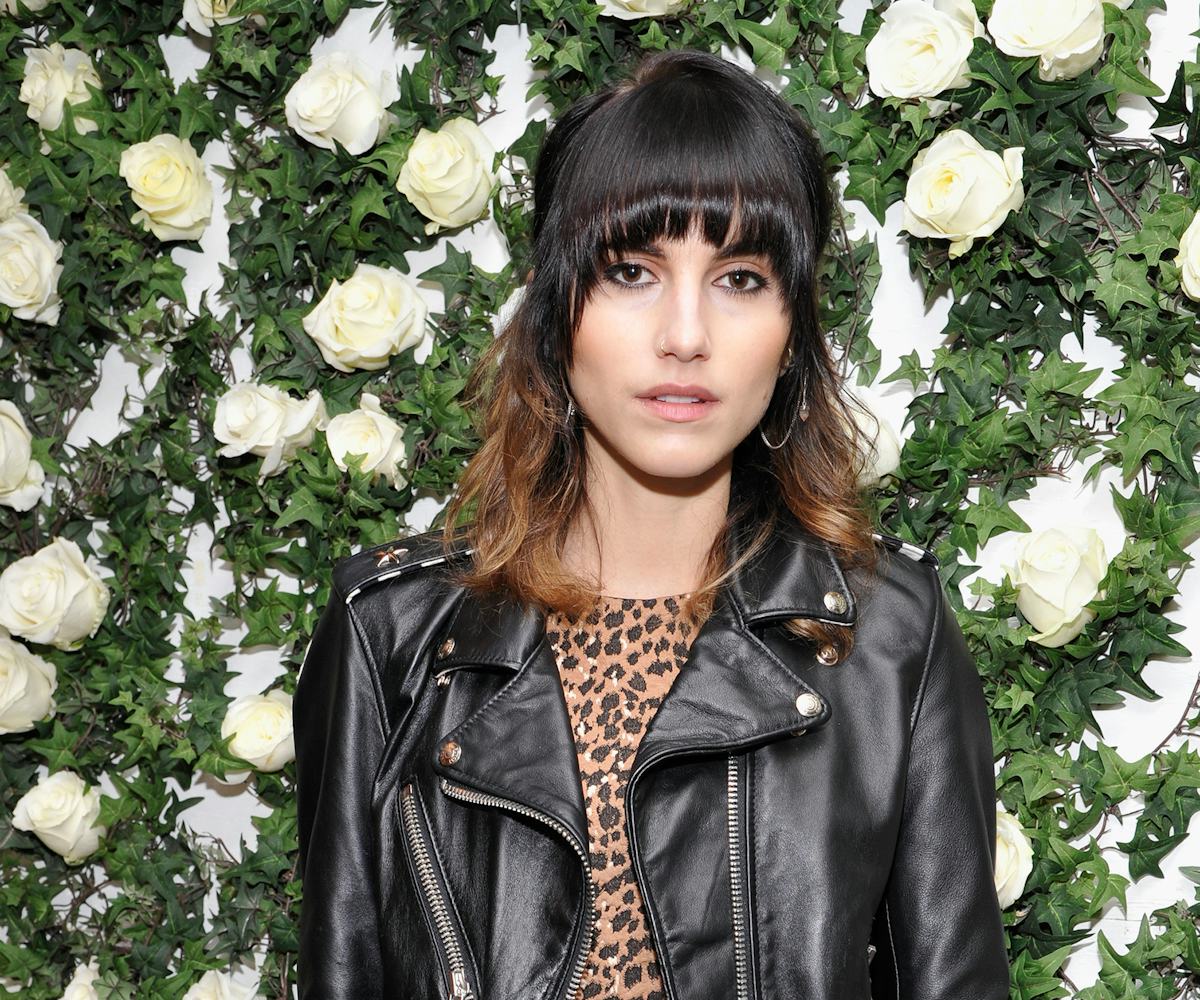 photo by getty images
obsessed: langley fox hemingway
get in the head of the model illustrator.
What's in a name? Langley Fox Hemingway needs three to cover her multifaceted career of modeling, fine art, and design. She and her sister Dree Hemingway (you know, the model who is starring in
Listen Up Philip,
which just premiered at Sundance
)
are proving that the arts run in their blood. After all their great-grandfather was Ernest Hemingway.
After studying at Parson's and Otis College, the younger Hemingway has experienced fast success as an artist. One of her first collaborations was with Louis Vuitton on a line of scarves, but her most recent, a collection of bags with TL-180, is not to be missed. Taking cues from
National Geographic
-style renderings, Hemingway's naturalistic pencil drawings of squid take center stage on TL-180's circular Tambour bag. Though the purse design was originally modeled after a tambourine, it can now be aptly dubbed "The Fishtank." But we had to know: how did this chill Californian model-slash-artist team up with a French-Italian design duo? Well, we went right to the source to find out more about Hemingway's collaboration with TL-180, what inspires her art, and the backstory of her many tattoos, so read on below. 
Lydia Deetz
"Lydia Deetz is my favorite character. I love young Winona Ryder--
Beetlejuice
really has a place in my heart. I've been Lydia Deetz for Halloween five times. I also just try to look like Lydia Deetz in my normal life with a large brim hat and short hair."
Tattoos
"Tattoos are funny. I think when you're creative you're like, why wouldn't I want something silly on me for the rest of my life? I have a great tattoo artist. His name is  Brian Woo  at Shamrock Tattoo in Los Angeles. I draw super detailed and super fine, and Brian is the only one I trust. Tattoos can be really bad, and I just want to get the best. two of my tattoos, a classic arrowhead and dagger, both match with my dad. I also really like tattoos on the hand. It reminds me of jailhouse tattoos--it makes me feel tougher deep down inside."
Distractions
"I'll find inspiration pictures during the day--once I find something that I like, I'll print it out, put them all around me and be like, okay this is where you're going. Then I'll put on some book on tape, or music, or some shitty Netflix TV show that I don't actually want to watch, something always distracting me and then I'll sit there for ten hours."
Health Food Stores
"I'm really obsessed with going to the market--the health food store is my favorite thing. I get hungry in the middle of the day and I just want to sit, stare at everything, check it out, take it. Weird new raw food that is way overpriced, yes, I will put you in my basket and spend too much money. It's the only place I spend money."
Los Angeles
"I love LA. I love everything about LA. I love the sunshine, I like that you can be a hermit, I like that it's chill. You still get a lot done. I also work from home and I live next to mountains. I can go to the beach. I have really great friends--you can get space; I have a little yard now, it's great."
Pets
"I have a cat. His name is Jack Skellington. He's all over my Instagram; it's almost embarrassing. I want to get a dog too. I want to name him Fwankenstien. My cat is black and white, so I want a husky that's black and white. They'll be so cute together."
Almost-Scary Movies
"I'm not so much into scary, scary movies, but I like those weird eerie scary movie. Scary, but innocent. Dark, but not really. I don't like things that pop out at me. I scream and then cry."
Tim Burton
"I am a big Tim Burton fan--I like
Edward Scissorhands
.
Nightmare Before Christmas
is great."
Her TL-180 Collaboration
"I am drawing all the time. I think it's great to do collaborations with people. It's taking their idea, but then adopting it to your idea. Trying to translate that in a really cool, new and exciting way that also makes you stoked. Cause if you don't put it in your own aspect of the way you want it to turn out then you won't be happy with it."
Langley Fox Hemingway for TL-180
Langley Fox Hemingway for TL-180
Langley Fox Hemingway for TL-180