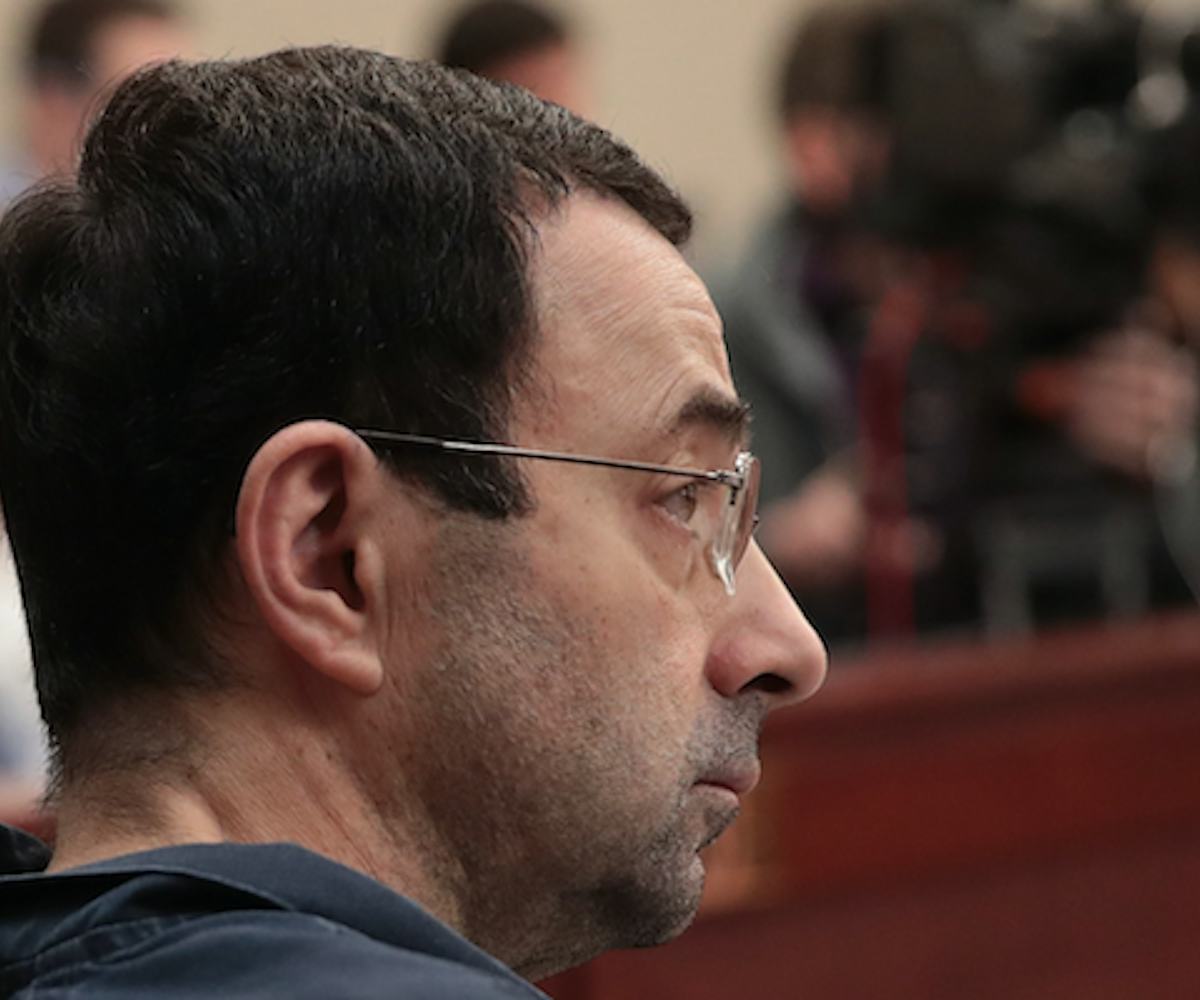 photo by Scott Olson/getty images
Larry Nassar Has Been Sentenced To Over 100 Years In Prison
Former USA Gymnastics doctor Larry Nassar, who for over 30 years sexually abused girls (some as young as six years old) and women under the guise of medical treatment, was sentenced up to 175 years in prison earlier today.
The New York Times reports that he faces a minimum term of 25 to 40 years in prison. The sentencing comes after a week full of powerful victim impact statements from 156 survivors who confronted Nassar about his abuse, including Olympic gold medalist Aly Raisman and former gymnast Rachael Denhollander, who was one of the first people to speak out about his abuse in 2016. In November, the disgraced doctor pled guilty to molesting young athletes and criminal sexual conduct, while facing additional charges for child pornography possession in a Michigan court. 
Judge Rosemarie Aquilina, who was praised for opening her court up for survivors to address Nassar, told him, "You've done nothing to deserve to walk outside a prison again. It is my honor and privilege to sentence you. I just signed your death warrant."
Needless to say, the case is a powerful example of what happens when brave survivors come forward. Hopefully, 2018 will see more abusers being brought to justice.