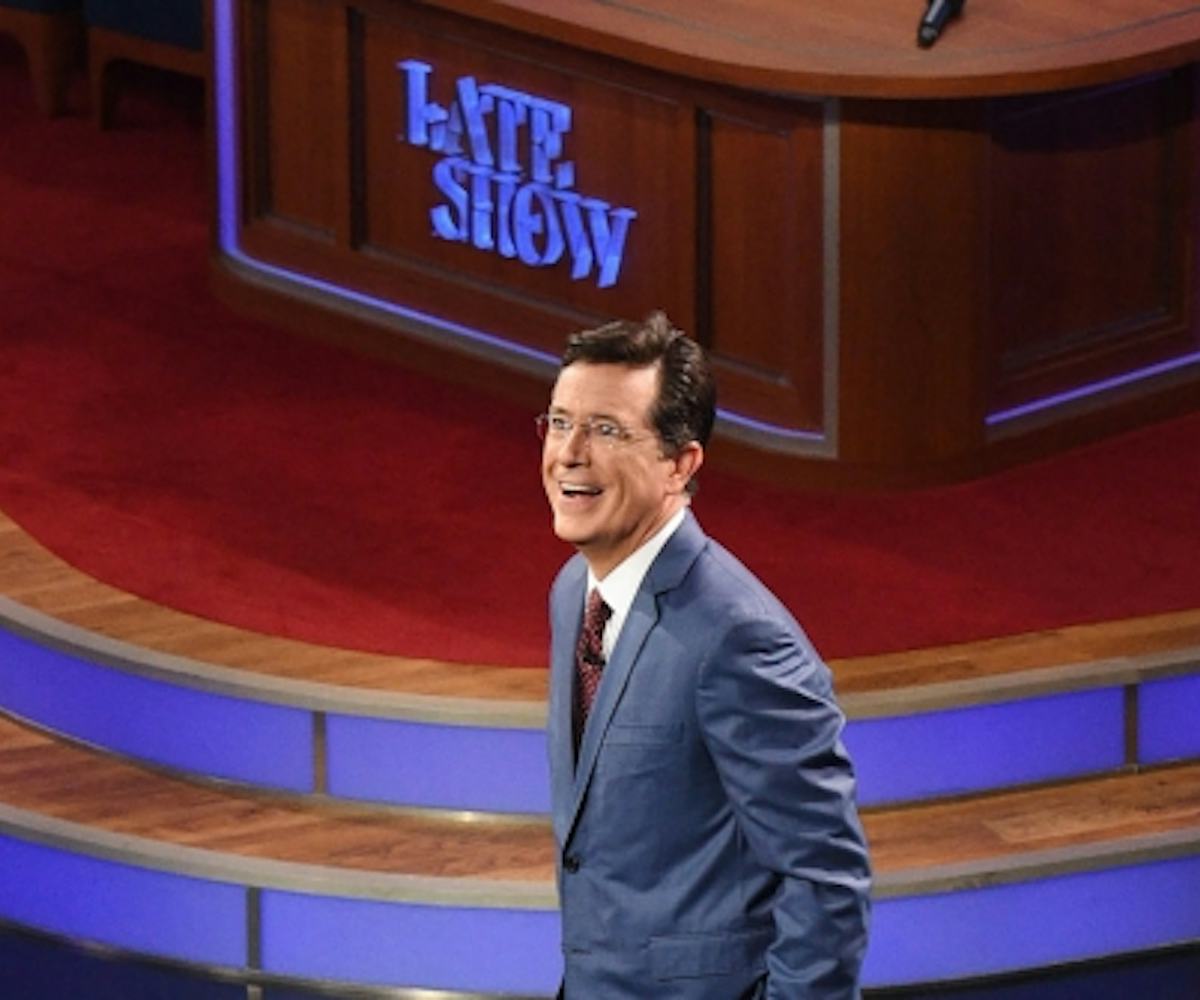 Photo via CBS
what did twitter think of stephen colbert's late-night debut?
the only critic that matters
So the reviews for the first episode of The Late Show with Stephen Colbert are in and, generally, critics were warm towards the former fake conservative pundit's first 45 behind the desk at CBS.
That's great and all, but of course what really matters is what fans thought of it. Naturally, during the show folks were downright giddy about just seeing their beloved Colbert after a nine-month absence. But a true, semi-objective review can only be offered with distance in the cold light of day, so we went to Twitter for a little morning-after commentary on The Late Show. Let's take a peek, shall we?
First, off, the joy of seeing Stephen again didn't wear off even in the morning.
In fact, it haunted people's dreams (well, at least something haunted their dreams). 
According to some, Colbert's already out in front of the pack.
Oh, and the music was great, even if none of the performers there had reached of Swiftian levels of Billboard sales.
Even after a full night's sleep, Decision Strike seems on track to own the holiday box office.
Though some people had issues with the…hat budget? Is that, right? "Hat budget"? Okay, hat budget. 
Overall though, people were downright religious in their joy.
They could taste the awesomeness.
Speaking of which, that demonic Sabra promotion had a hypnotising effect.
Even the haters couldn't 100% hate.
When you've got folks like that on your side, you know you've got a hit. So, sleepyhead, what did you think of Colbert's debut.