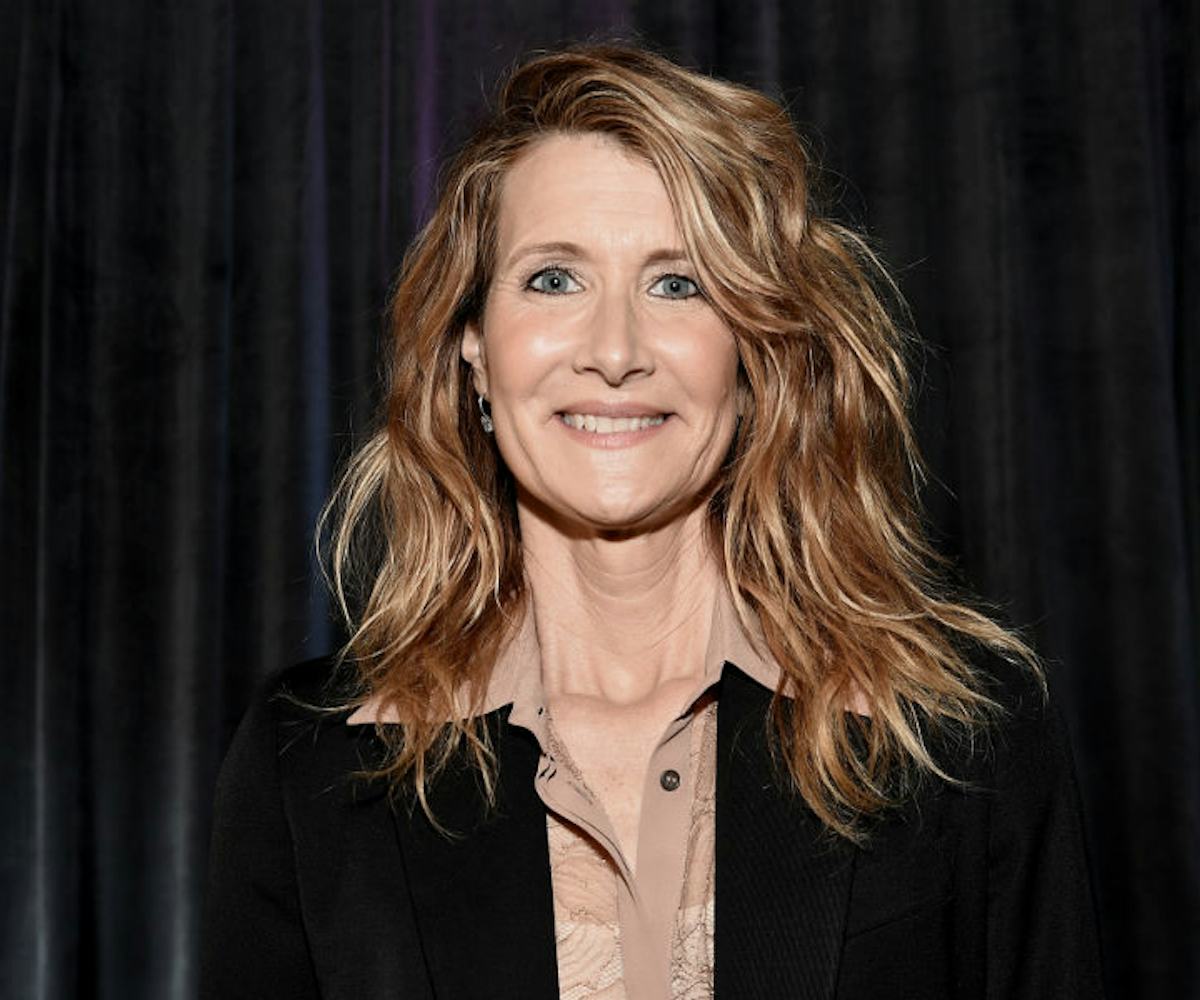 Photo by Kevork Djansezian/Getty Images.
Laura Dern, Tavi Gevinson & Sasheer Zamata Front New Beauty Campaign
And share delightful, intimate videos
Laura Dern has just been tapped by Kate Spade New York to front the brand's new "In Full Bloom" fragrance campaign.
What's more, the 51-year-old Big Little Lies star is joined by comedian Sasheer Zamata and Rookie Magazine founder and actress Tavi Gevinson. The perfume is described as "fresh, floral," and "unapologetically feminine," and the images of the three women are just as sweet. For the accompanying videos, each star also recorded a "love letter" to herself.
"Girl, just let it go. It's fine you're doing the best you can," Dern says into the camera; Zamata talks about what can come when you show your true authentic self and Gevinson shares how friendships can help you grow. "We focus on a psychographic instead of a demographic," Brian Vander Meyden, vice president of global marketing and sales for Kate Spade told WWD about the campaign. "To have women of three different ages speak to what in full bloom means to them makes [the fragrance] unique."
The "In Full Bloom" perfume is available now on Macy's. In the meantime, watch Dern's, Zamata's, and Gevinson's heart-warming videos, below.