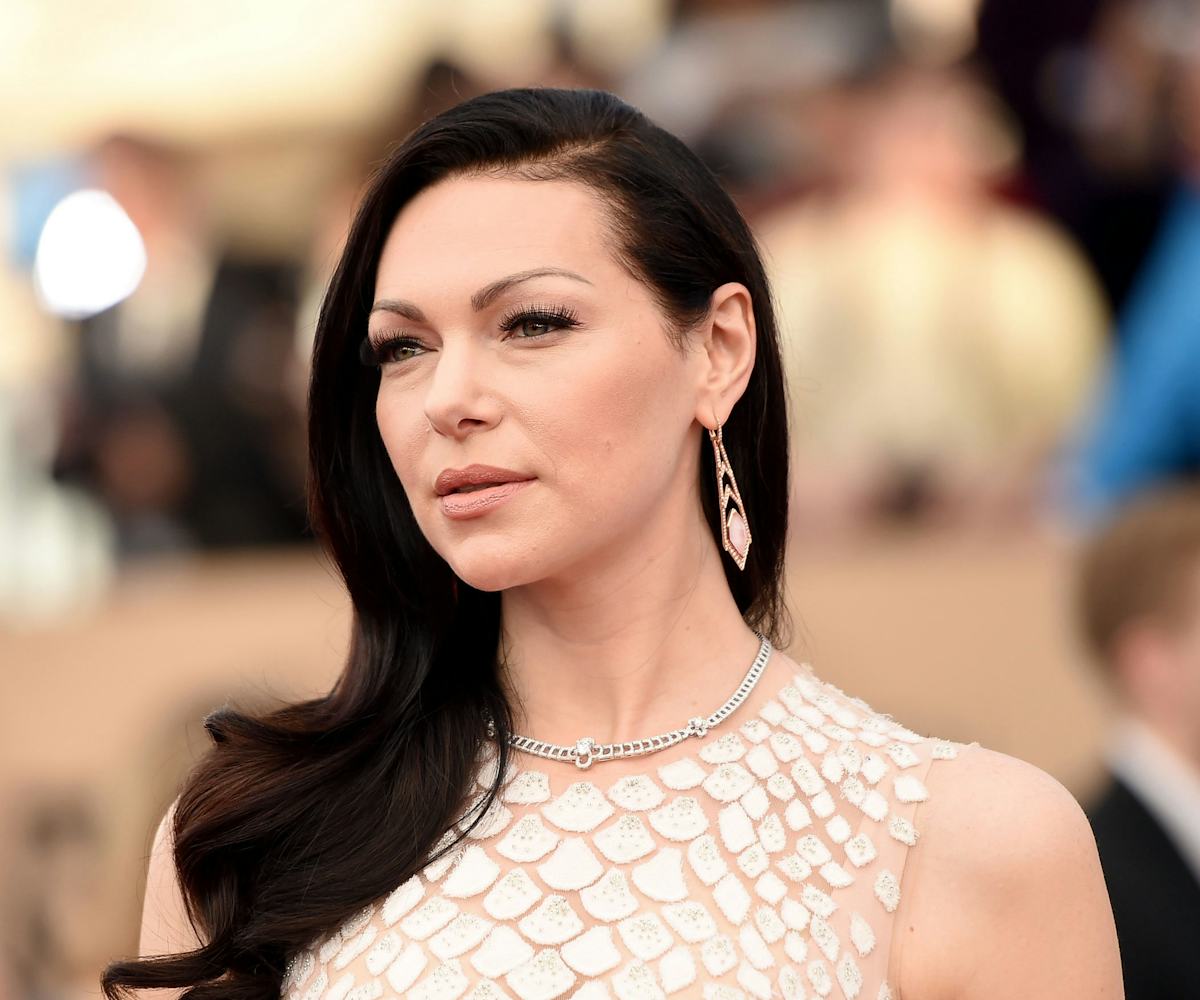 Photo by Jason Merrit/Getty Images.
Laura Prepon Injected Herself With Hormones Due To Body Image Pressure
It's no secret that the pressure Hollywood places on women—and men—can be intense. From crash diets to plastic surgery, every aspiring star has heard they need change something to be more beautiful. Now Orange Is The New Black's Laura Prepon is speaking out on how the entertainment industry caused her take extreme measures.
In an interview with E! News, the 35-year-old actor says, "I would inject myself with hormones because I was so desperate to look a certain way, which ultimately ended up backfiring". Although following the statement with a laugh, Prepon has taken a much more serious approach to living a healthier and happier life while getting in shape by penning a book called The Stash Plan, which focuses on nutrition and weight management. As for her advice to other young actors who are feeling pressured by Hollywood, the star advises to "truly embrace who you are. Embrace every curve, and embrace everything about yourself."
As Prepon told E! News, she says young people should notice that more and more shows, including OITNB, are celebrating different forms of beauty. To hear more from Prepon on the pressure to be beautiful and celebrating diversity watch the video below.