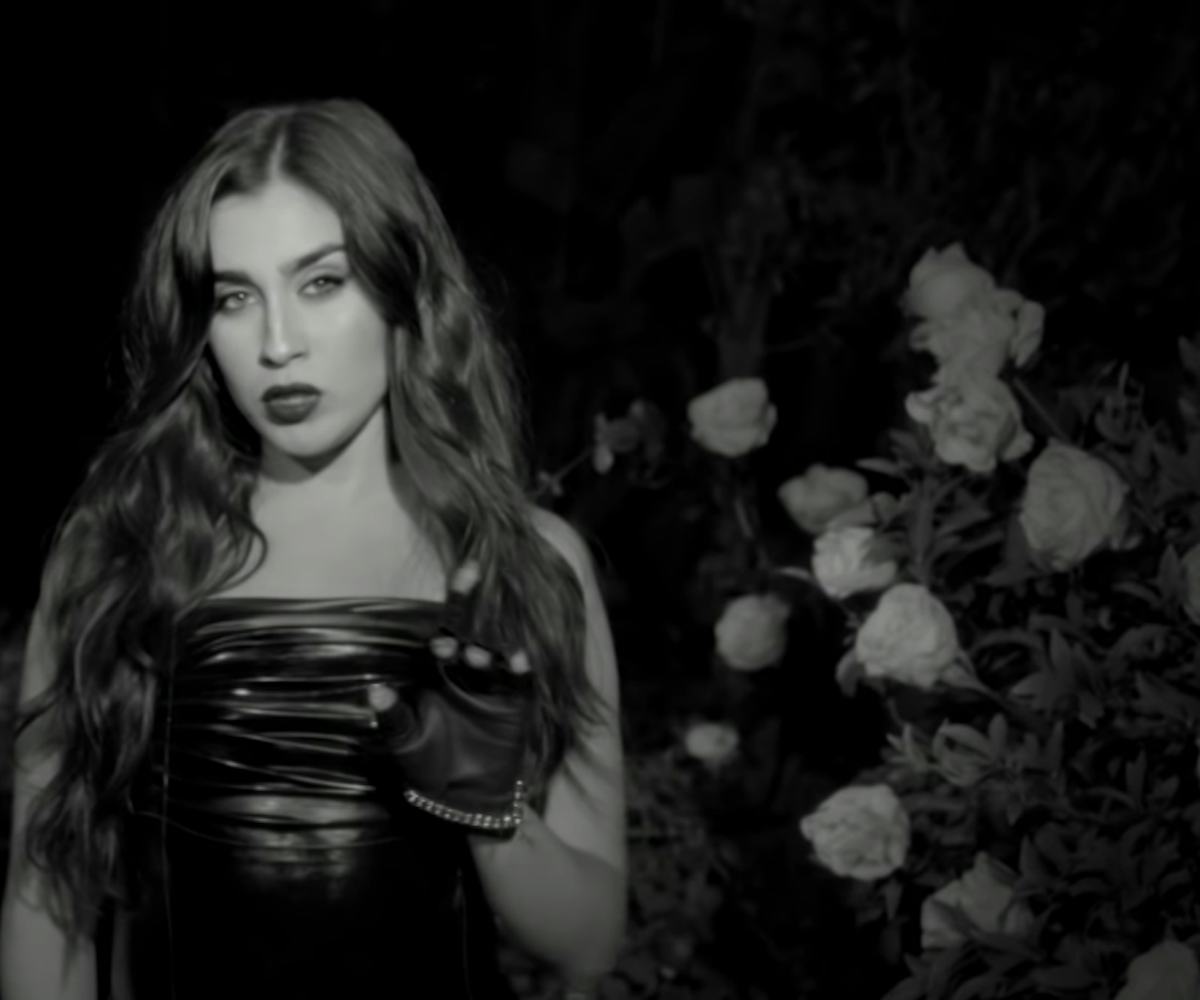 Photo Via YouTube.
Lauren Jauregui Drops Sensual Video For Debut Solo Single
She wants to have no "Expectations"
Former Fifth Harmony member and NYLON's September cover star, Lauren Jauregui, just released her debut single as a solo artist.
"Expectations," is a seductive, guitar-heavy song about wanting to have zero expectations for a relationship. "All these tears that I cried while I'm turned to the side/ And you're in the same fucking bed," she belts out on the song. "Wish I had no expectations/ But I expect, you expect, we expect."
The video shows an "innocent" Jauregui in a Marilyn Monroe-esque white dress and another one in black patent pants and tank. They join together during the guitar solo portion of the song as the black-clad version does a little sexy dance for the one in white.  
It's not clear when Jauregui's debut album is set to come out, but she told us back in September that it's about self-exploration. "It's definitely about who I thought I was, into who I want to be, into who I think I am," she said. "Kind of stripping away all of the pretenses I had about who I was as an artist or who I could be as an artist and just accepting myself and not judging myself so harshly."
Jauregui wrote every song on the project and collaborated with producers like Illangelo, who's worked with The Weekend, and King Henry, who's worked with Beyoncé and Justin Bieber. When we asked Jauregui to sum the album up in one word, she chose "duality… I'm just playing with the duality of my existence."
Watch and listen to the new song, below.