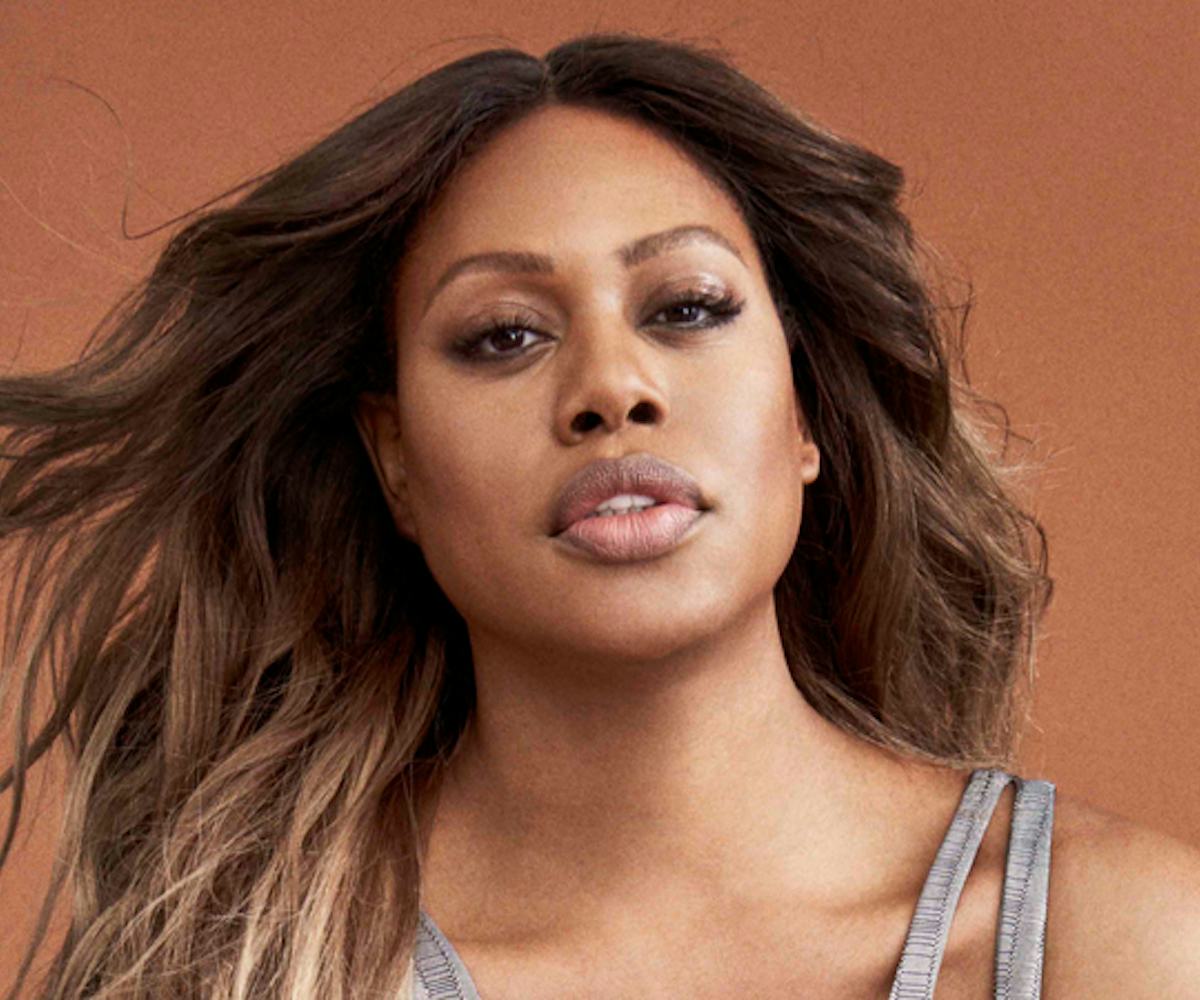 Photo courtesy of Ivy Park
So This Is What Laverne Cox And Beyoncé Worked On Together
Laverne Cox is a proud member of the Beyhive. (Remember when she showed us her best Beyoncé moves?) Earlier this summer, the Emmy-nominated actress and activist shared that she has, in fact, finally joined forces with the Queen B herself. Questions about what the two were collaborating on, though, were met with tight lips. Today, the truth has come to light.
Cox is among four new faces of Ivy Park, the activewear line co-founded by Beyoncé. She's joined by dancer Karen McDonald and models Grace Mol and Ralph Souffrant. Together, they celebrate strengths in its many diverse (and inclusive!) forms. "The message for this campaign is to celebrate everyone's uniqueness," Beyoncé says in a press release. "True beauty and power are born out of strength of character and defined from the inside out. There is no one standard of beauty."
Ivy Park's Autumn/Winter '17 collection boasts deconstructed and asymmetrical activewear and casualwear, its now-iconic use of fishnets, and (thankfully) a new spin on the millennial pink trend. The brand's logo gets special placement on a variety of goods, like the hood of the hoodies or blocked-out and off-center on the caps. This is a collection that inspires movement and, above all else, to pursue the best you.
"I feel all tingly getting to finally share this beautiful new campaign with you all," Cox shares on Instagram. "It's about being free. Listening and moving without any judgment or limitation." See the campaign, below.
The one, the only Laverne Cox
Ralph Souffrant and Laverne Cox
Ralph Souffrant
Ralph Souffrant
Grace Bol
Grace Bol
Karen McDonald
Karen McDonald
Grace Bol