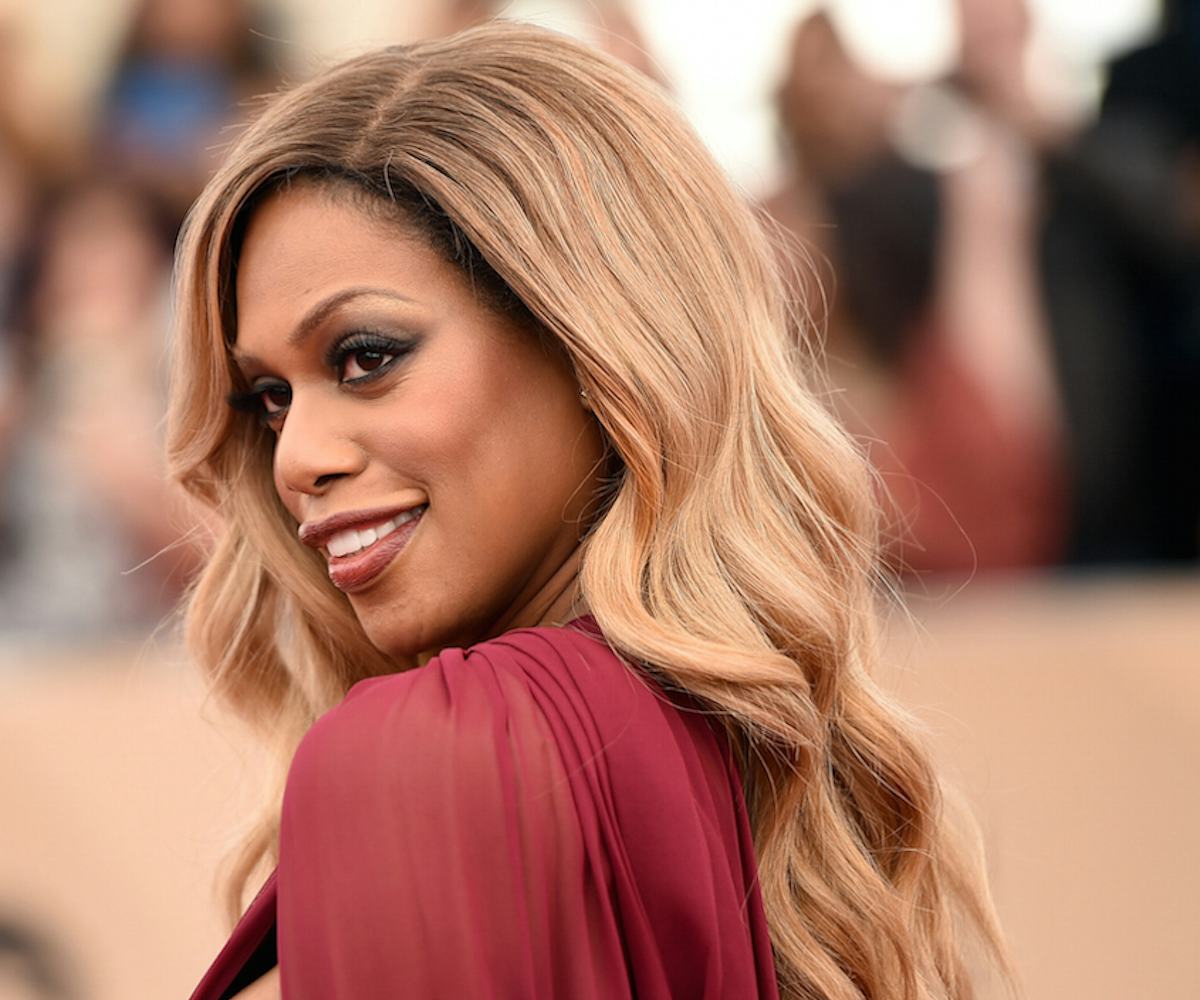 Photo by Jason Meritt/Getty Images.
Who Is Laverne Cox's New Boyfriend?
It looks like Orange Is The New Black star and trans activist Laverne Cox has found love...or at least something to keep her busy. Breathless reports from Us Weekly confirmed that she and Jono Freedrix, the president of Vancouver film and theater company The Virtual Stage, are consciously coupling. You can see pics of the two together over there, but take a gander at him below.
Cute, right?
Cox and Freedrix were spotted demonstrating major PDA earlier this week at the Weinstein Company/Netflix SAG Awards afterparty in West Hollywood. Apparently, these two spent the entire evening touching, kissing, and dancing the night away. If we know anything about Laverne's dance moves, it was probably a sight to be seen. Reports also suggest "that she split her pants" while dancing, which is kind of adorable in a way.
Us Weekly states that the two have known each other for at least two years as they were photographed together—sans PDA—at the 2014 Emmys. Lovely. While we don't know much about how the two met or Freedrix's past, we do have his professional website which features several rather enjoyable comedic shorts and tidbits about his life.
Our take? This is a power couple if we ever saw one, which means it's high time to start devising celebrity couple names. Laverno? Javerne? Let's hope they last, and we'll keep working on it.