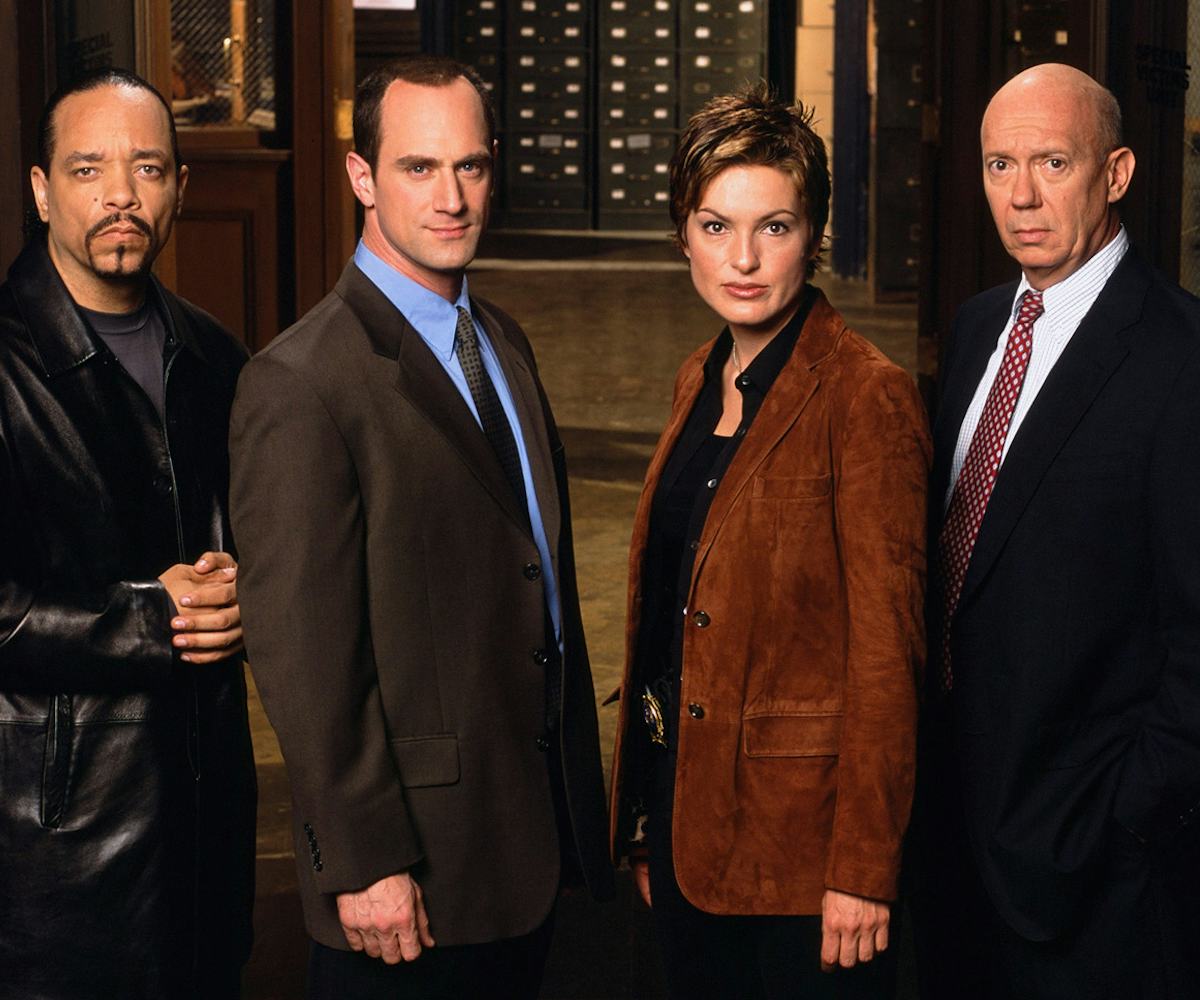 40 Celebrities You Didn't Know Were On 'Law & Order: SVU'
Law & Order SVU returns tonight for season 18. Some might say the show has been on the air way too long, but tell that to every American who finds themselves on their couch on a Saturday afternoon caught up in a marathon black hole. But even dedicated watchers must admit, the series has had a very long, dare we say it, drawn-out run. Let's be real, after Stabler left, nothing was really the same.
It's the sixth longest running television show (The Simpsons is number one, with 28 seasons and counting), and has graced our screens with brutally enticing storylines since 1999. Olivia Benson is probably the most recognized character on the drama but there have been a number of actors, actresses, singers, athletes, etc. who have fleetingly starred alongside her over the past 17 years. Some you probably remember (Robin Williams' performance isn't easily forgotten) and some you probably don't (like a baby Abigail Breslin or Questlove playing a corpse).
To help refresh your memory, we've rounded up 40 stars that have made an appearance. It might seem like a lot but, believe it or not, this is just the tip of the iceberg. Don't tell the other Law & Orders but SVU has always been our favorite, and this list is just one of many reasons why. (Another includes the often fucked-up plot twists. But that's a whole other post.)  
Abigail Breslin, 2004
Amanda Seyfried, 2004
Bob Saget, 2006
Bradley Cooper, 2005
Brittany Snow, 2006
Carol Burnett, 2009
Chloë Sevigny, 2012
Connor Paolo, 2006
Cynthia Nixon, 2007
Dave Navarro, 2013
Debra Messing, 2011
Elizabeth Banks, 2001
Elle Fanning, 2006
Frank Langella, 2003
Fred Savage, 2003
Gary Cole, 2004
Hayden Panettiere, 2001
Hillary Duff, 2009
Ian Somerhalder, 2003
James Van Der Beek, 2012
Jennifer Love Hewitt, 2010
Jill Scott, 2010
John Stamos, 2011
Kate Mara, 2001
Lea Thompson, 2004
Ludacris, 2006 and 2007
Marlee Matin, 2004
Martin Short, 2005
Melissa Joan Hart, 2007
Milo Ventimiglia, 2003
Mischa Barton, 2010
Questlove, 2014
Robin Williams, 2008
Rooney Mara, 2006
Rosie Perez, 2009
Sarah Hyland, 2009
Sarah Paulson, 2010
Serena Williams, 2004
Ty Burrell, 2002
Zoe Saldana, 2004