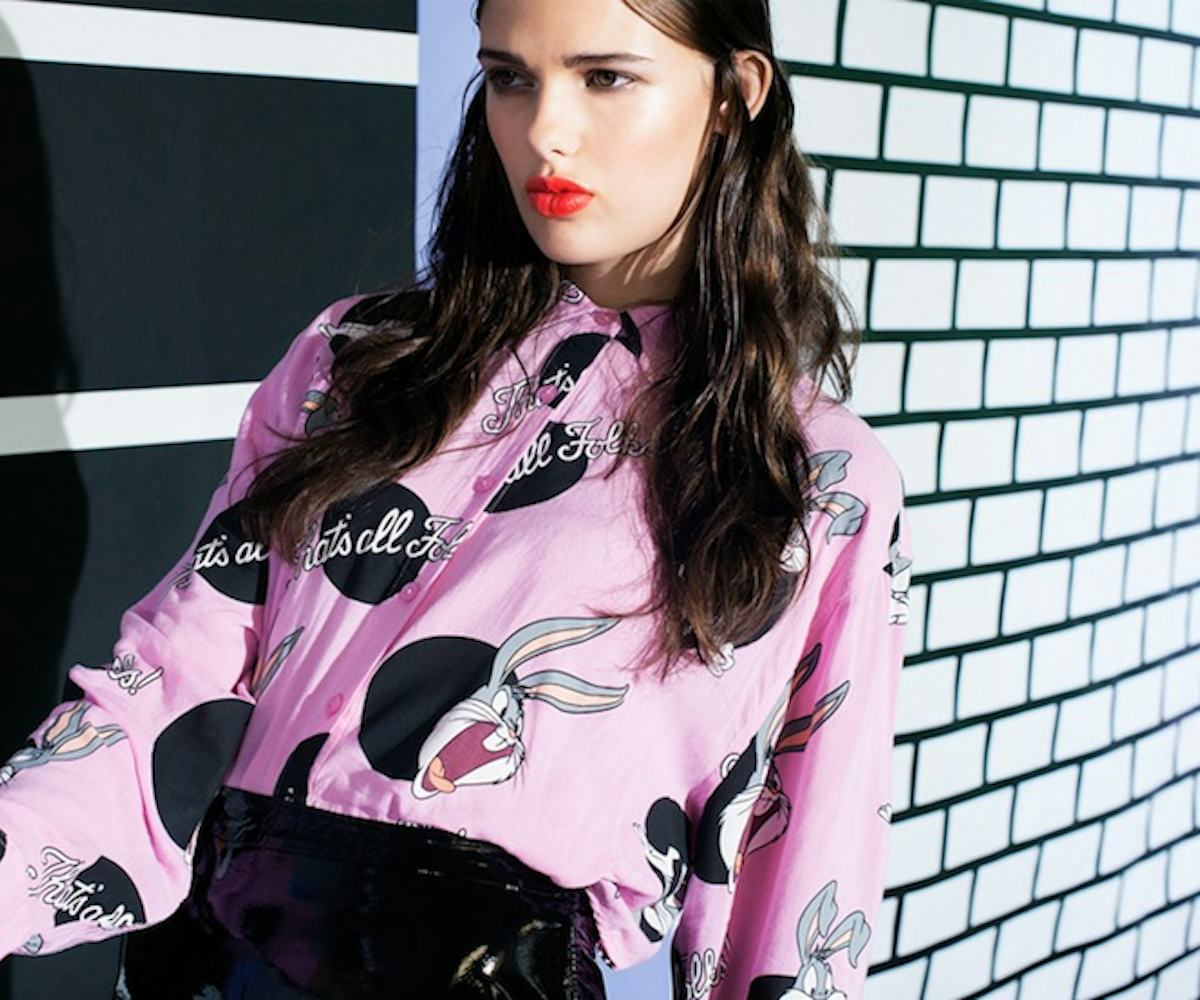 first look: lazy oaf x looney tunes
what's up, doc? just the coolest collab EVER.
Whether it's junk food-printed blouses or wardrobes fit for weirdos (that's a good thing!), Lazy Oaf knows what it means to be animated. But with its newest collab, the label is taking things a little more literally by teaming up with Looney Tunes. Yep, those Looney Tunes-- otherwise known as Tweety, Bugs Bunny, Pepe Le Pew, Daffy Duck and the rest of the crew, meaning your Saturday morning cartoons just got a lot more stylish. 
For starters, expect pieces like Bugs Bunny fur bombers, splashy Daffy Duck prints, and even leggings with the Tasmanian Devil stamped on the bottoms. The entire collection has a playful '90s sportswear vibe that's cool and cheeky--basically the Lazy Oaf M.O. And that's not even counting the guys' section, which is stocked with baseball jerseys and awesome jackets we can't wait to get our paws on. 
Click through the entire lookbook below, and get ready to shop when it hits stores and online October 25.
Until then....th-th-th-th-that's all, folks!