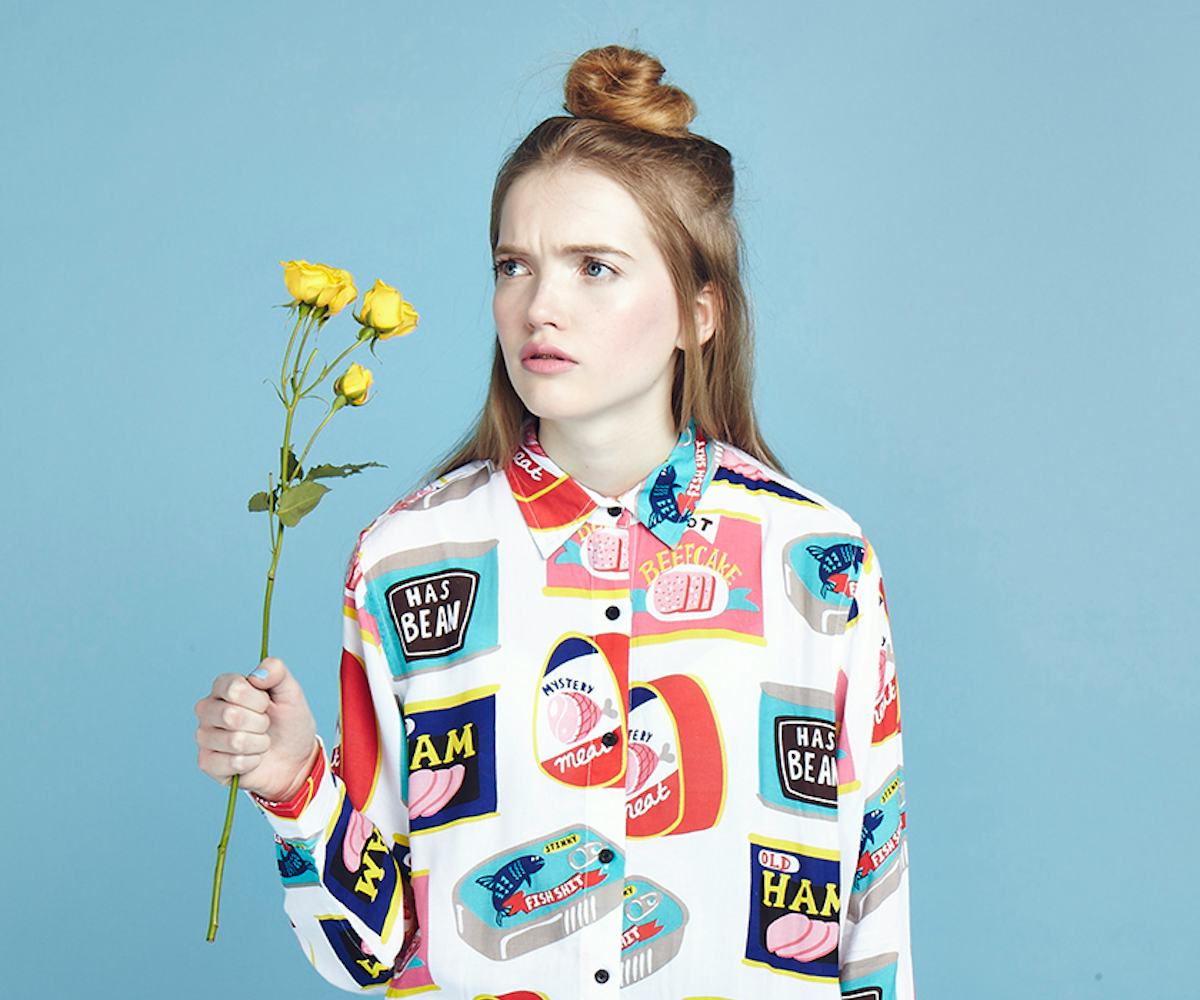 photo courtesy of lazy oaf
peep lazy oaf's spring '15 collection
Filled with unapologetic snarky graphics and vibrant colors, Lazy Oaf's spring collection is something of a hazy suburban daydream. Think minimalist skull print and pastel cartoons on the most flattering boxy crops and '90s-inspired silhouettes. As the British brand puts it, "Picture this, the Stepford Wives got so broke, ran away to art school, and drank a hella lot of dirty tinnies." 
With both a fresh and retro feel, this collection will give our spring wardrobes just the right amount of bite. And it will help you serve up some major cool-kid-doodling-in-the-back-of-the-classroom vibes. Essentially, it's pastel-goth-meets-pop-art for a look that's equal parts apathetic art student and casual chic It girl. 
Snag your grocery-printed blouse, eye-catching bucket hat, and more as new styles becomes available every week at Lazy Oaf. Your closet is in for a rad update.
You'll be the primmest person in the graveyard.
Skull blouse, £58, lazyoaf.com
Let everyone know who's in charge.
Cult Leader t-shirt, £30, lazyoaf.com
'80s style graphics get the pastel treatment.
Become a masterpiece.
Work of Art shirt, £65, lazyoaf.com
We may not always show it, but graphic tees make us feel warm and fuzzy.
It's okay to get catty sometimes.
We're so into the cartoon craze.
Groceries never looked so good.