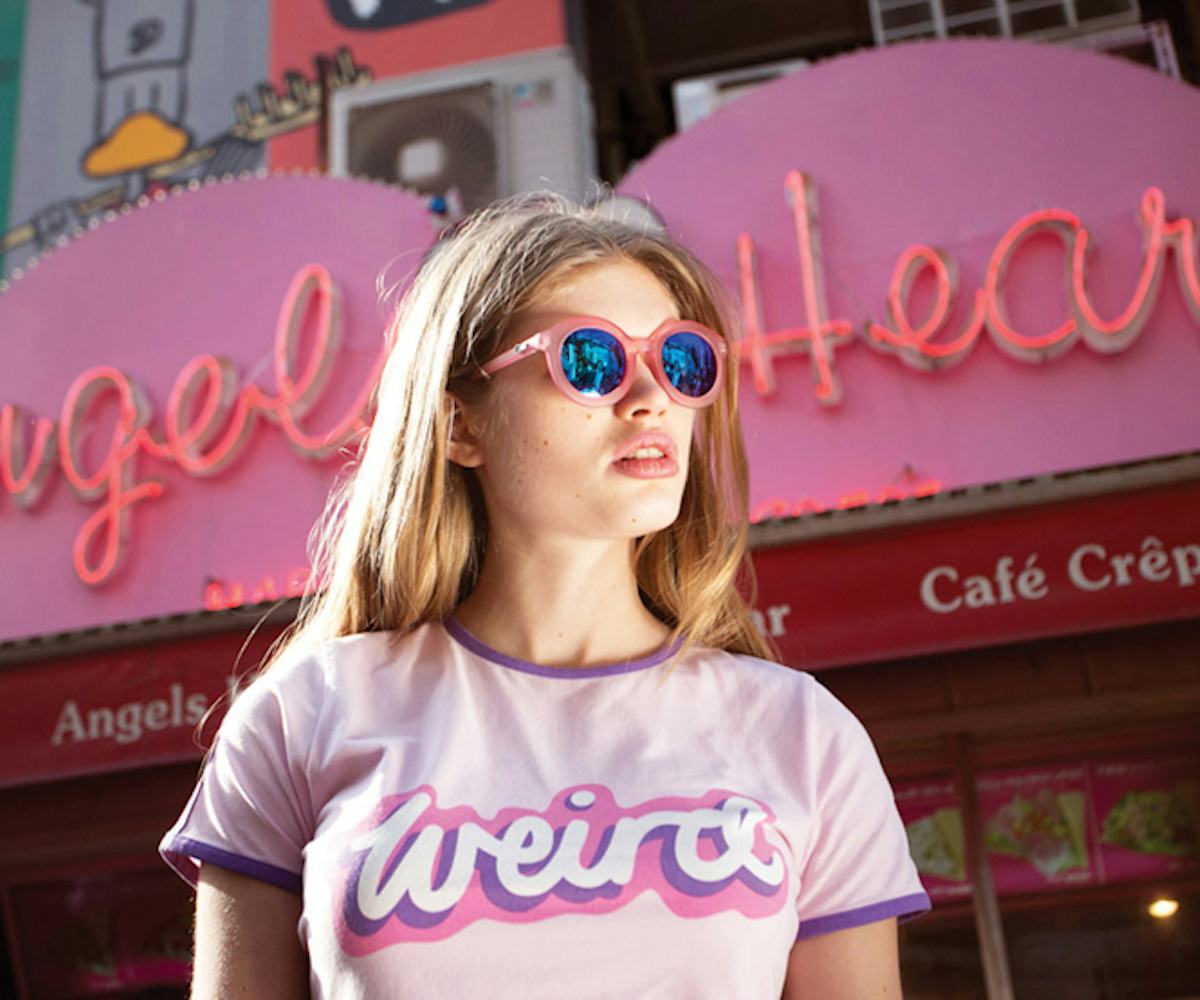 all photos by gavriel maynard
first look: lazy oaf
have yourself a seriously colorful summer.
The only thing cuter than Lazy Oaf's latest collection of graphic T-shirts, babydoll dresses, and cheeky button-ups themselves? The new lookbook for summer '14. Shot in Tokyo and drenched in rainbow-colored coolness, these are clothes that have the ultimate '90s girl in mind.
Think tons of patches, abstract designs inspired by Japanese street style, and tops stamped with sayings like "Weird," "Tuesday" (because hello, Day of the Week underwear!), and "Ugly." Which is ironic, because these pieces are anything but.
See what we mean in the fashion movie below, then shop the collection online this week. 
Want more lookbook inspiration? Follow us on Pinterest!