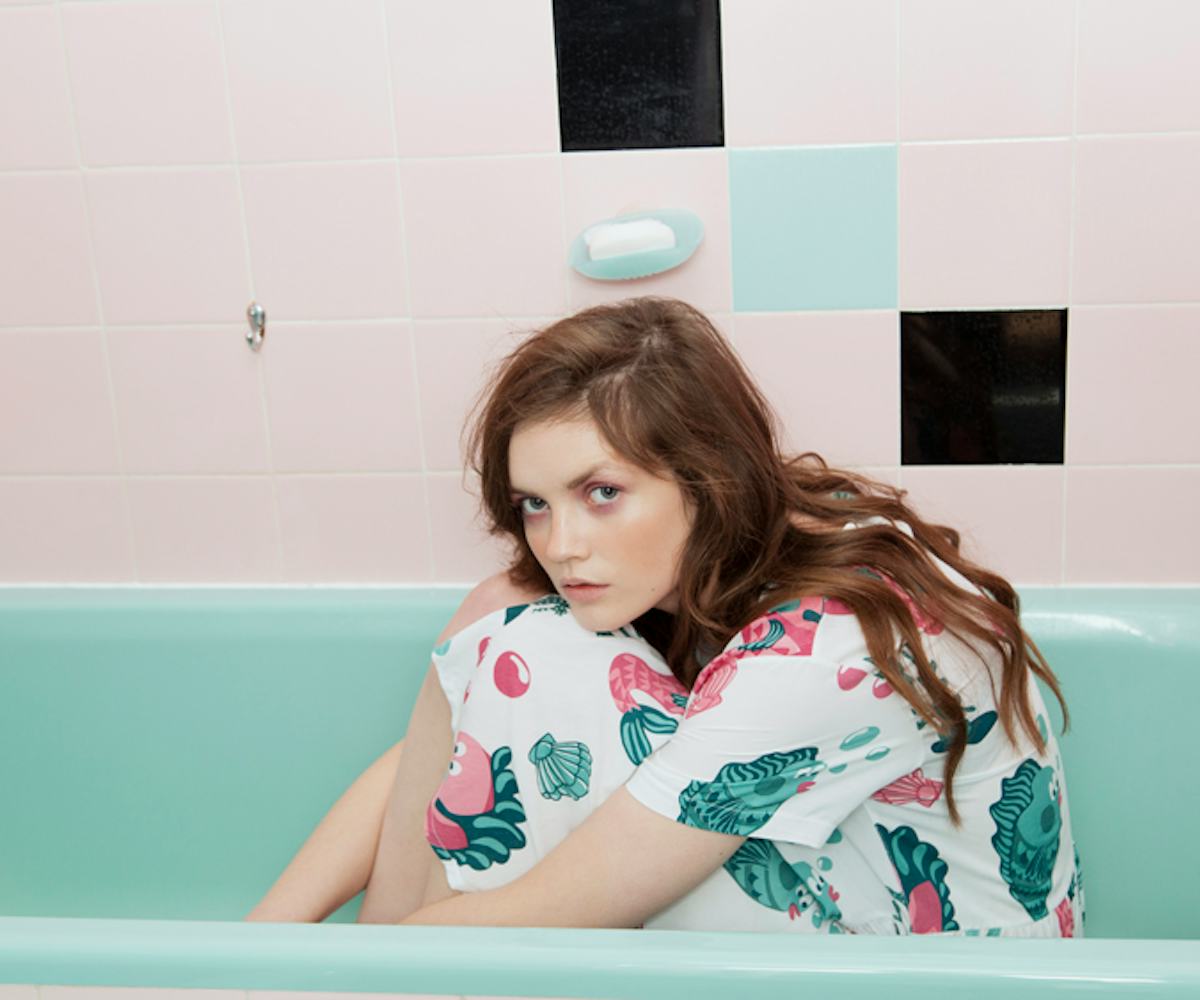 Photo via Lazy Oaf
lazy oaf's summer collection is our current obsession
If, say, every costume designer on the planet went on strike right before the next Wes Anderson masterpiece was about to begin production, there would still be hope. That hope—that bright, quirky light—would be Lazy Oaf's summer collection. Packed with pastels, sassy illustrations, motifs, and pattern play, Lazy Oaf's latest is basically a modern-day Anderson musing come to life, sans Bill Murray and a widespread use of the Futura font. Much like the British brand's other installments, each piece is a story in and of itself.
With cropped, boxy silhouettes, a bevy of cool crew necks, and a healthy dose of non-lame button-ups, the collection is perfect for throwing on with a skater skirt and cropped jeans, or over a silk slip dress. Click through the gallery to see some of our favorite pieces. 
Most Likely To: Hit Snooze + Still Look Good
Most Likely To: Call It Like You See It
Most Likely To: Throw Major Side-Eye Shade
Most Likely To: Hunt For Atlantis
Most Likely To: Live Life Nine Times Over
Most Likely To: Look On The Sunny Side Of Things
Most Likely To: Befriend Strangers at the Park
Most Likely To: Rain on Somebody's Parade...
And look damn cute while doing so