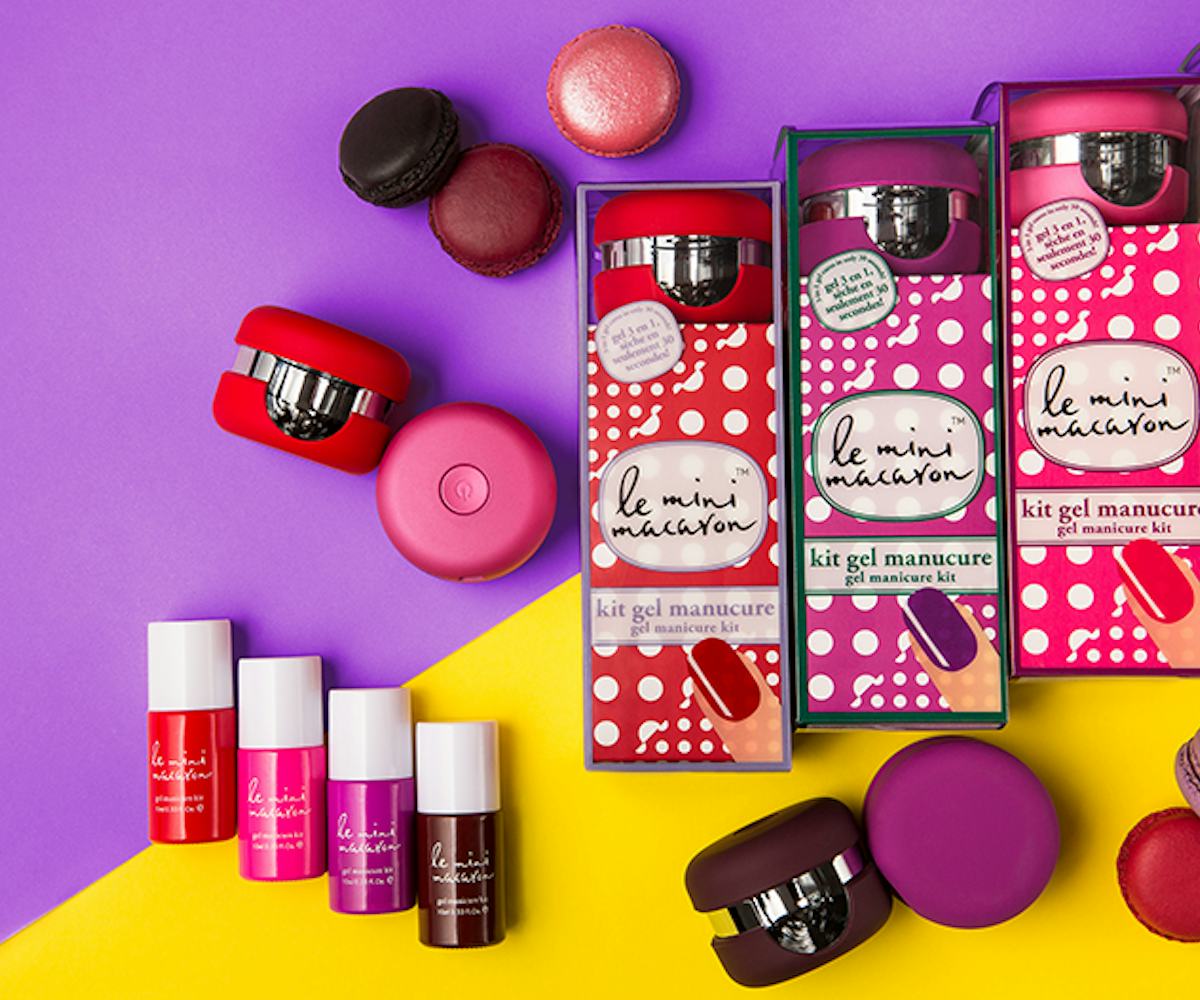 Photo courtesy of Le Mini Macaron.
We Tested Possibly The Cutest DIY Gel Manicure Kit, Ever
If you're a lover of sweets and chip-proof fingertips, then Le Mini Macaron's Gel Manicure Kit is the nail set of your dreams. Not only is it absolutely adorable (see above), it's also the easiest way to get a salon-worthy manicure, that will last 7 to 10 days, from the comfort of your own home. The DIY kit boasts a gel nail polish, a file and cuticle stick, ten remover pads, and the best part of all: a mini LED lamp (equipped with a USB cord and charger) that's shaped like a French macaron.
Personally, when it comes to my nails, I tend to be pretty lazy. While they're long and shaped to be perfectly pointy, they're usually bare. I simply don't have the time to sit around and wait for polish to dry. When it comes to macarons, I, on the other hand, tend to get excessive, eating one after another until I get to the point of a stomachache. Being that my nails were looking pretty sad, and I needed to satisfy my sweet tooth in the least amount of calories possible (summer is not as far away as it seems), I decided to give the kit a go. 
I went with "Cassis," a gorgeous wine color; the polish applied even and smooth. While painting with gel took longer than with regular polish—since I could only do one finger at a time—my nails were dry as soon as I sealed the second coat for 30 seconds with the LED light. All in all, it took about 20 minutes total, and I was able to go about the rest of my day immediately after, instead of sitting around and waiting for my nails to dry. 
Since then, my nails have been in tip-top shape and my craving for sugar has been curbed. You can check out and purchase the kits online here. While the macaron kits are available only in 5 colors, you can purchase any of the 16 gel polish shades separately.
Photo courtesy of Le Mini Macaron.