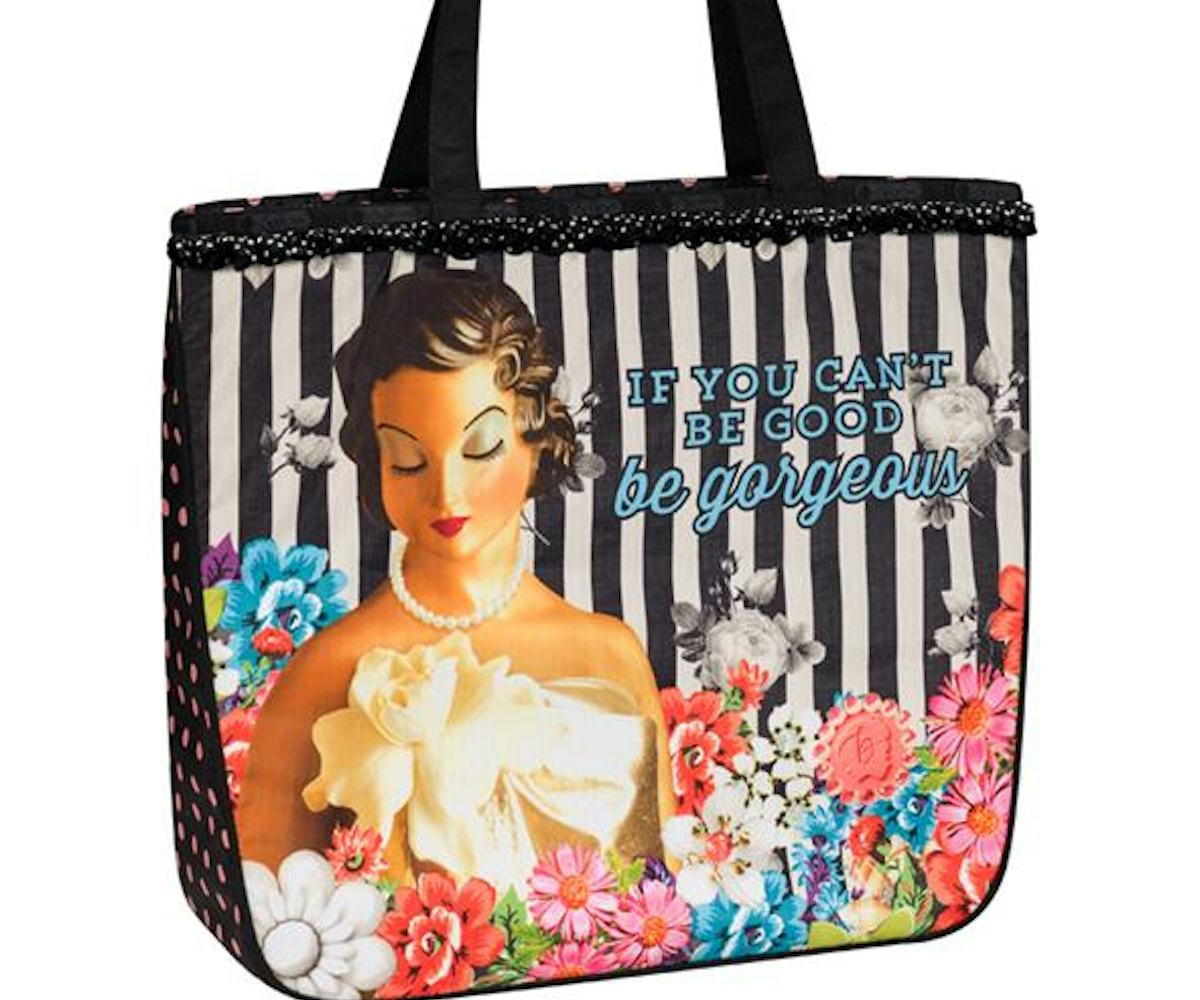 freebie friday: in the bag
win lesportsac x benefit's new carryalls!
We love LeSportsac's bags for their functionality-- the nylon fabric can withstand pretty much anything. But the accessories brand's recent collaboration with Benefit cosmetics brings both style and utility to these coveted carryalls, making it truly it best of both worlds. The 72-piece collection is marked by retro prints and patterns, sassy phrases, and pinup girl illustrations. Safe to say we're obsessed. 
Lucky for you, we'e giving away five of the "Le Flirt Tote," a lace-trimmed, floral print bag with "If you can't be good, be gorgeous" emblazoned across the front. The leopard-print interior is super roomy and includes a zippered pouch dividing the two main pockets, perfect for stashing important stuff (like your latest issue of NYLON, obviously). 
Summer may not be for awhile, but I'm calling it now: this is going to be the beach bag this summer. Enter below for a chance to nab yours, on us, below!