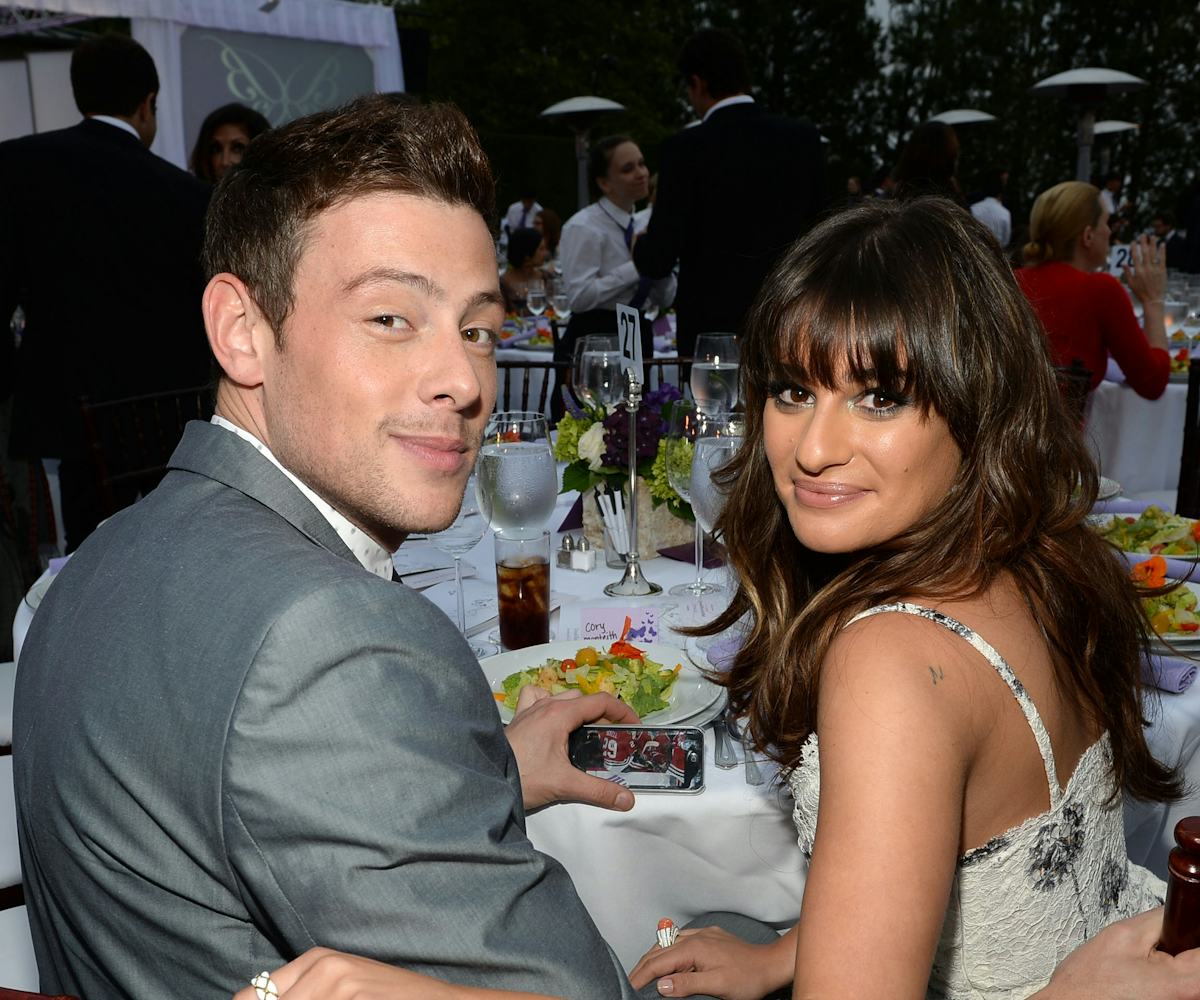 Photo by Michael Buckner/Getty Images
lea michele honors cory monteith on the anniversary of his passing
"we think of you always and love you so"
Lea Michele took to Twitter today to demonstrate that her late boyfriend, Cory Monteith, is constantly on her mind. The loss of a loved one is always difficult, but Michele shared that she manages her pain by remembering the good times that she and Monteith were lucky enough to have together. 
Michele and Monteith were dating at the time of his tragic death when he suffered an overdose of a dangerous combination of alcohol and heroin.
While it's clear that Monteith is not far from her thoughts, Michele is doing well in both her personal and professional lives. The actress will be starring in Fox's fall television show, Scream Queens, and has found love with her boyfriend Matthew Paetz.
We admire Michele for her ability to find happiness in extremely difficult times, and we are thinking of Monteith today, as well. Show your support with the trending hashtag #2YearsWithoutCory.