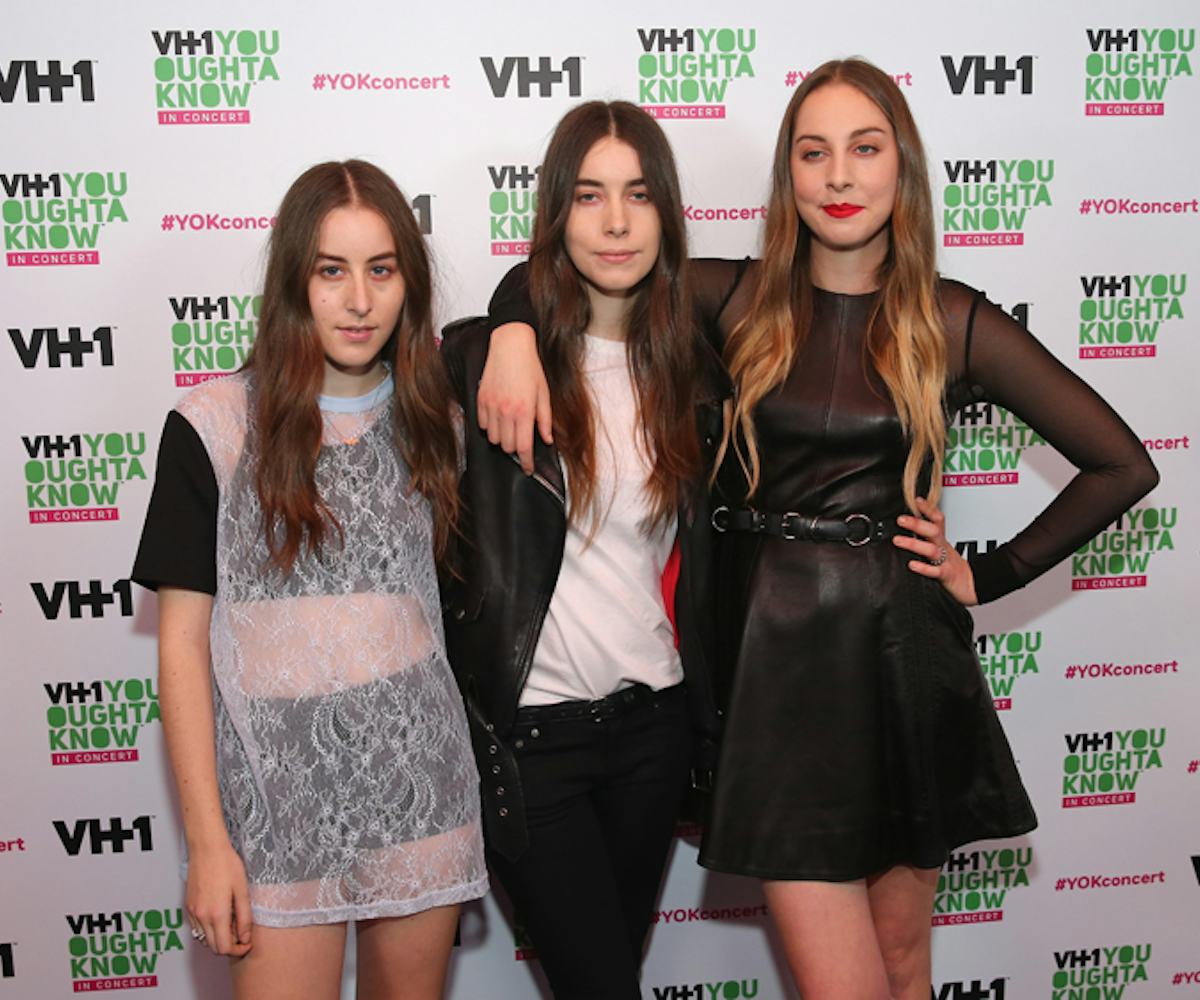 photo by getty images
editor's pick: ladies in leather
the only thing left to buy is a bike.
Google "leather jacket icons" and you'll be bombarded with a search results page filled with pictures of dudes. But as much as we love Danny Zuko from Grease, Tom Cruise circa Top Gun, or any of the James Bonds, girls can pull off the leather moto thing just as effortlessly--if not better-- than the guys.  For one thing, there's way more versatility. You can always wear it with the jeans-and-t-shirt uniform, but a basic black topper also works wonders with feminine pieces, giving everything from miniskirts to ballgowns a much-needed edge (just ask Blake Lively!).
Oh, and it should go without saying that you definitely don't need to splurge on the real thing. Faux leather is just as easy to pull off, and this Brand + Label number is proof of that. Even if your wardrobe is already jam-packed with jackets (like ours) you can always use one more, so get inspired by our favorites below. From models off duty (hey, Cara!) to red carpet MVPs (Elizabeth Olsen) to killer performance looks (Taylor Momsen, we're looking at you...), click through the gallery to see our new leather jacket muses. But before you do, you might want to make room in your closet.
Demi Lovato
Sky Ferreira
Ashley Olsen
Elizabeth Olsen
Taylor Momsen
Zosia Mamet
Emma Watson
Blake Lively
Lana Del Rey