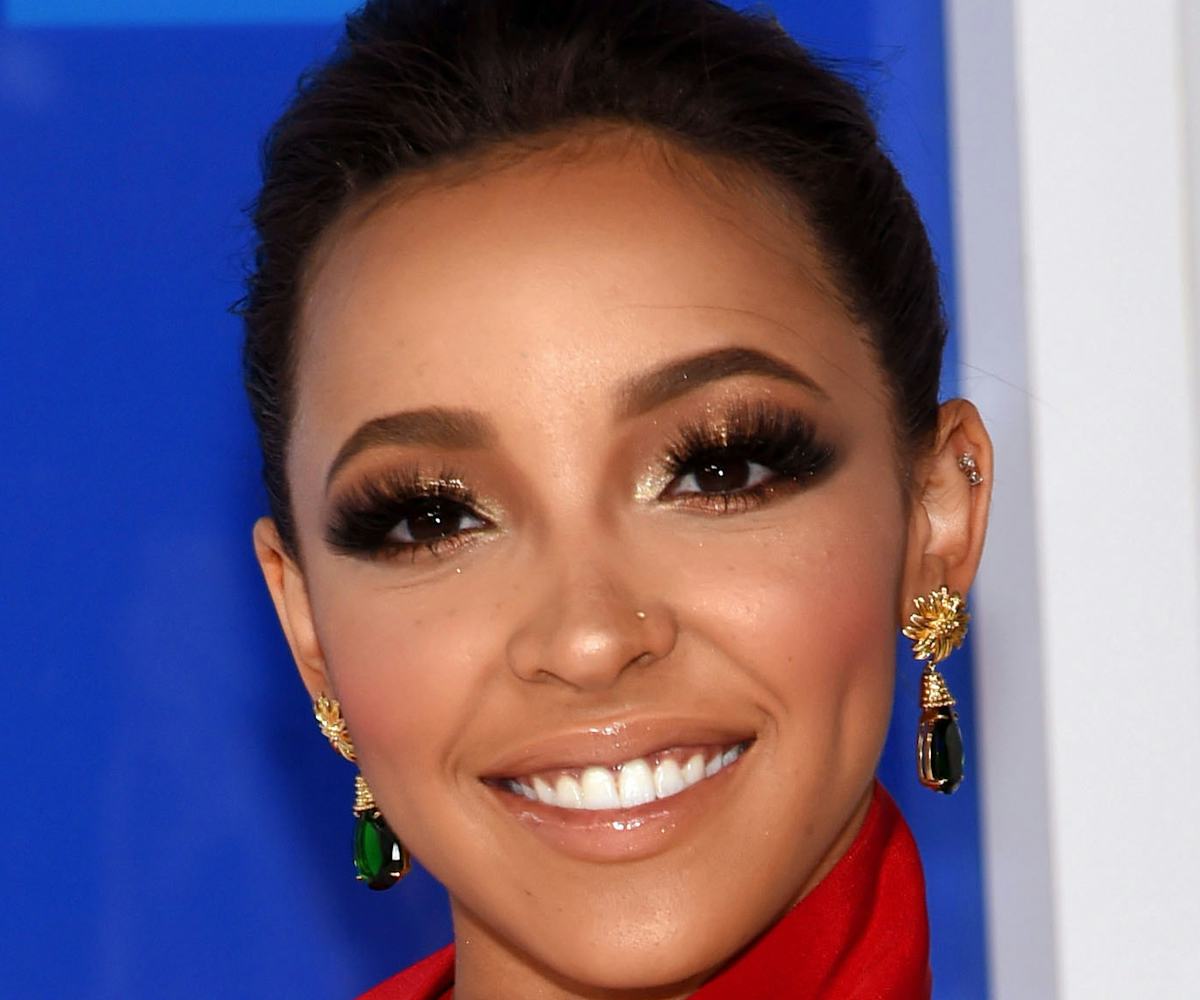 Photo By Jamie McCarthy/Getty Images.
Tinashe Is Not "Stalking" Ex Ben Simmons And Kendall Jenner
These rumors need to stop
Kendall Jenner and NBA star Ben Simmons have recently been making headlines as Hollywood's hottest new item. However, Simmons' ex, Tinashe, has continually been dragged into the drama surrounding their relationship—and it doesn't look like it's ending anytime soon.
Earlier this summer, extremely unfair rumors painting Tinashe as an "obsessive" stalker began circulating. TMZ made a (gross) report about her "suspiciously popping up regularly at places [Simmons] goes with Kendall... way past the point of coincidence." According to the outlet, Simmons believed that Tinashe was still upset about him maybe getting together with Jenner while they were still dating (which, honestly, doesn't sound so crazy).
And while Tinashe hasn't said anything publicly about the cheating allegations, the media continued to dogpile on her in an attempt to further this ridiculous (and, frankly, pretty sexist) narrative. It even got to the point where Tinashe had to issue a lengthy statement via Twitter defending herself against these "untrue and ridiculous" allegations.
"The fact is, I was in love and I got hurt... The details of what has happened since are complicated to say the least, but I've never lied. And of course I'm not a stalker lol," she wrote. "I've gone back and forth so many times as to whether I even need to address such a silly claim but here I am, out of my comfort zone." 
Continuing to keep it real, Tinashe said that, while people take advantage of her tendency "to do the right thing and be the bigger person," she has feelings "just like everyone else."
"I suck at all of this Hollywood shit," she wrote. And that should've been that, right?
Unfortunately, new "reports" continue to surface, including one from earlier this week that several outlets have decided to pick up on. On Wednesday, Tinashe allegedly "ruined" Jenner and Simmons' date night for the third time by daring to show up to a Drake party—even though Tinashe was probably invited to Drake's party, too. Not sure what exactly it's going to take to squash this messed-up narrative, but it needs to stop.