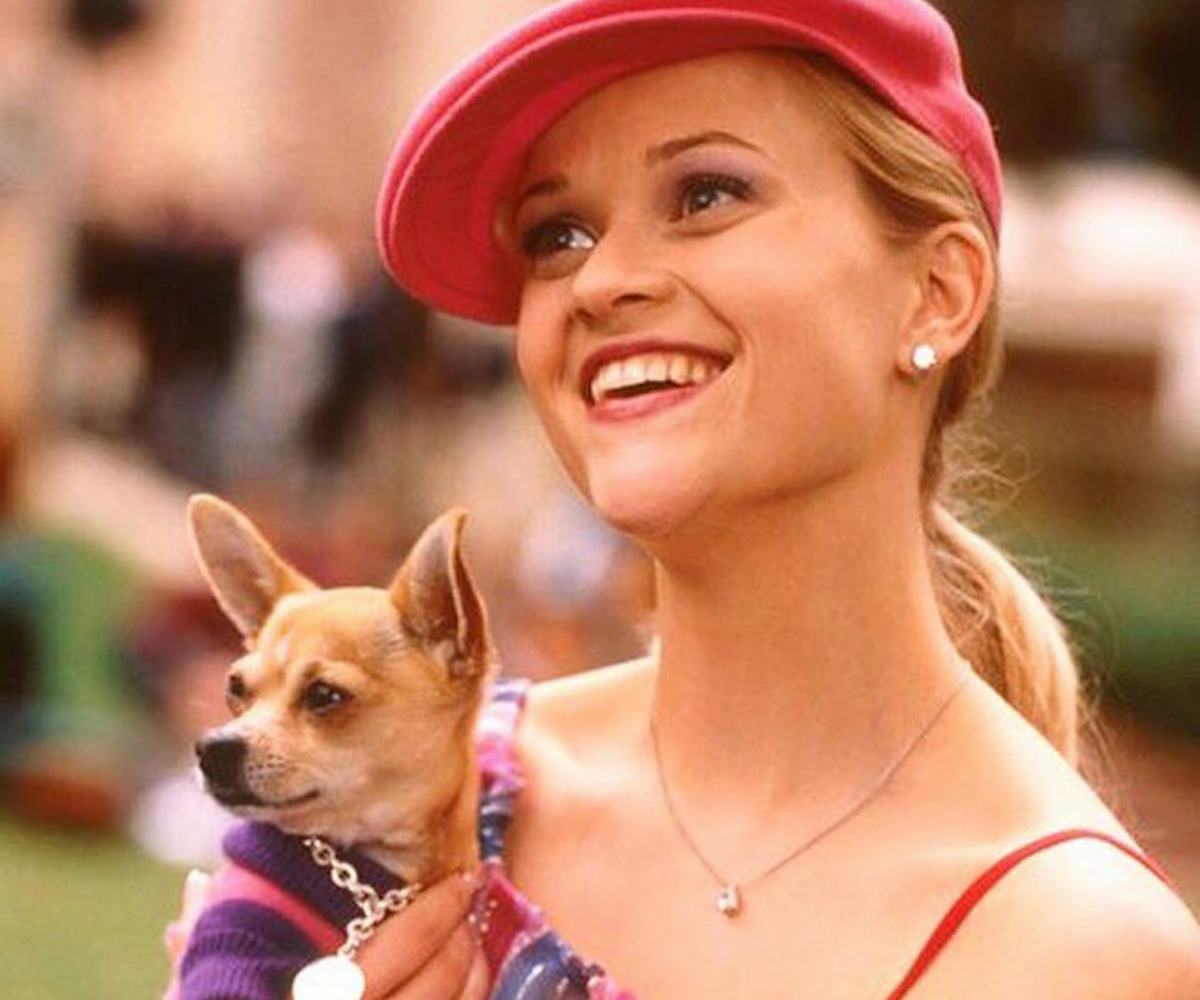 Photo courtesy of Type A Films & Marc Platt Productions
Bruiser Woods, The Dog From 'Legally Blonde,' Just Passed Away
Remember that movie, All Dogs Go to Heaven? It's days like today, we really hope that is true. Bruiser Woods, the lovable chihuahua that stole our hearts in the Legally Blonde franchise, has passed away. The sad news came via Reese Witherspoon's Twitter and Instagram, where the actress posted a heartfelt message along with a photo of her and Bruiser from a scene in Legally Blonde. "With a sad heart, I have to let all the #LegallyBlonde fans know that Bruiser Woods (also known as Moonie) passed away yesterday."
"He was a very sweet chihuahua who was very loved," she added. "I'm sure his tail is wagging in the sky." Witherspoon sent love to Bruiser aka Moonie's trainer, Sue Chip.
Let's all take a moment to honor the one dog who could accessorize better than any of us. Remember that time Bruiser wore a beret and looked fly as hell? What about when he literally sparked a legal revolution for animal rights while wearing a pillbox hat? What a pup. You'll always be in our minds and on our screens, little guy. RIP.