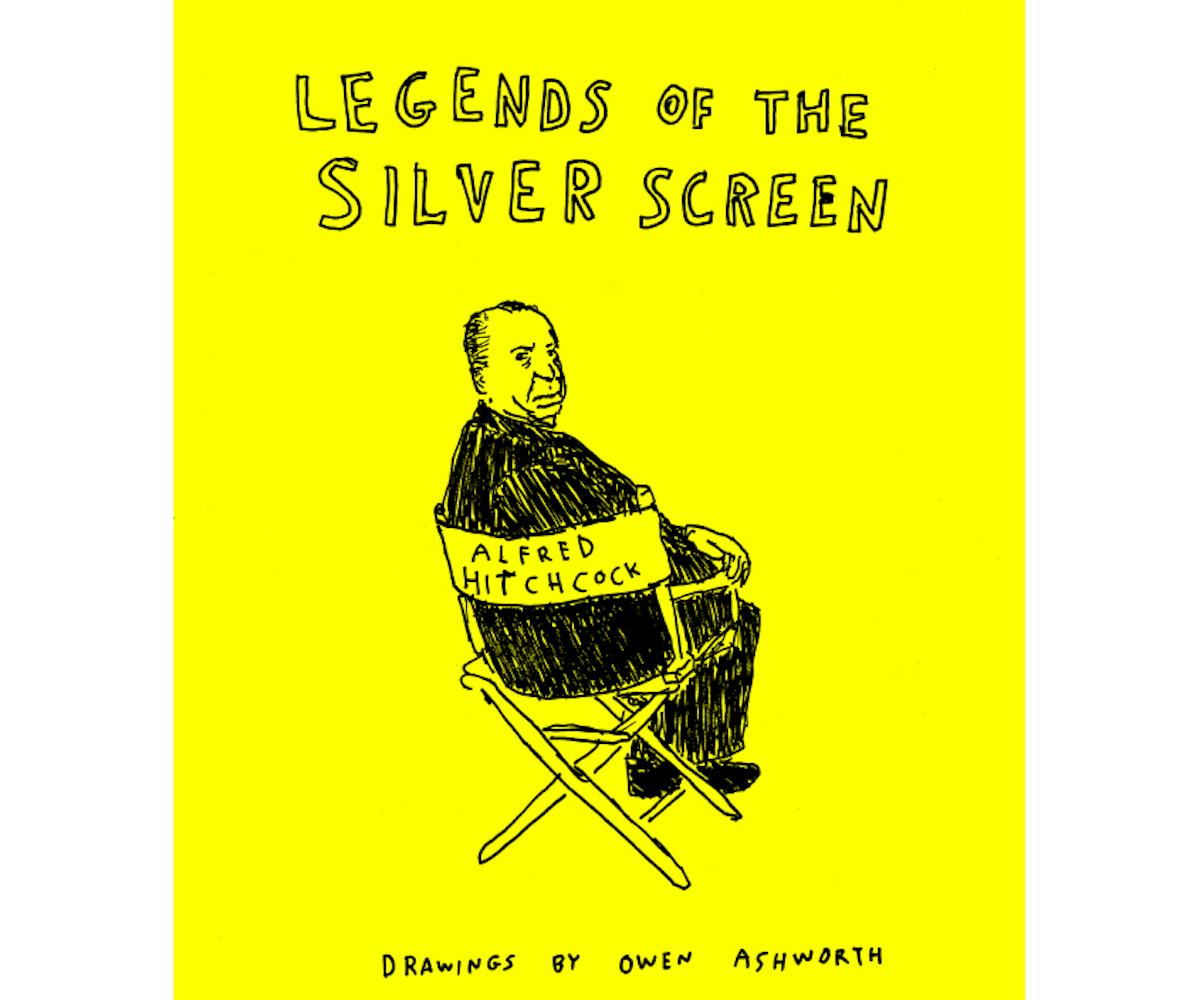 read it: legends of the silver screen
the ultimate guide to movie directors in illustrated form.
Happy Oscar nomination day! For some, like Jennifer Lawrence or Meryl Streep, today is a day to celebrate another year of total Academy domination, while for others, like the Coen brothers, Oscar Isaac, Lana Del Rey, and Robert Redford, today is, um, probably not going too great. (But, hey, we were rooting for you guys! Oscar Isaac, you've already won our hearts!)
One category we're curious to see play out is the race for Best Director because it's stacked with Hollywood bigwigs: David O. Russell (nominated for American Hustle), Alfonso Cuaron (Gravity), Alexander Payne (Nebraska), Steve McQueen (12 Years a Slave), and Martin Scorsese (The Wolf of Wall Street). Yeah, even picking a favorite to root for is going to be hard. 
We're going to procrastinate deciding with a little help from Legends of the Silver Screen, a new book written and illustrated by Owen Ashworth. (If the name sounds familiar it's because he's the dude behind musical acts Casiotone for the Painfully Alone and Advance Base.) Featuring line drawings of Hollywood's legendary directors, complete with imagined quotes and signatures below, the book is like a more fun--and less stressful--Film 101 course. Alfred Hitchcock graces the cover, while inside you'll find a beaming Ang Lee, a ready-to-party Lars von Trier, a pensive Jane Campion, and a sullen Andy Warhol, though our favorite illustration might just be the one of Paul Thomas Anderson and Wes Anderson acting all buddy-buddy. (Imagine a how wonderful a Boogie Nights-Royal Tenenbaums mash-up would be.) 
Grab a copy of Legends of the Silver Screen from Belly Kids now, and then let your perusal of our favorite illustrations from the book be scored by Ashworth's latest song, "New Gospel."