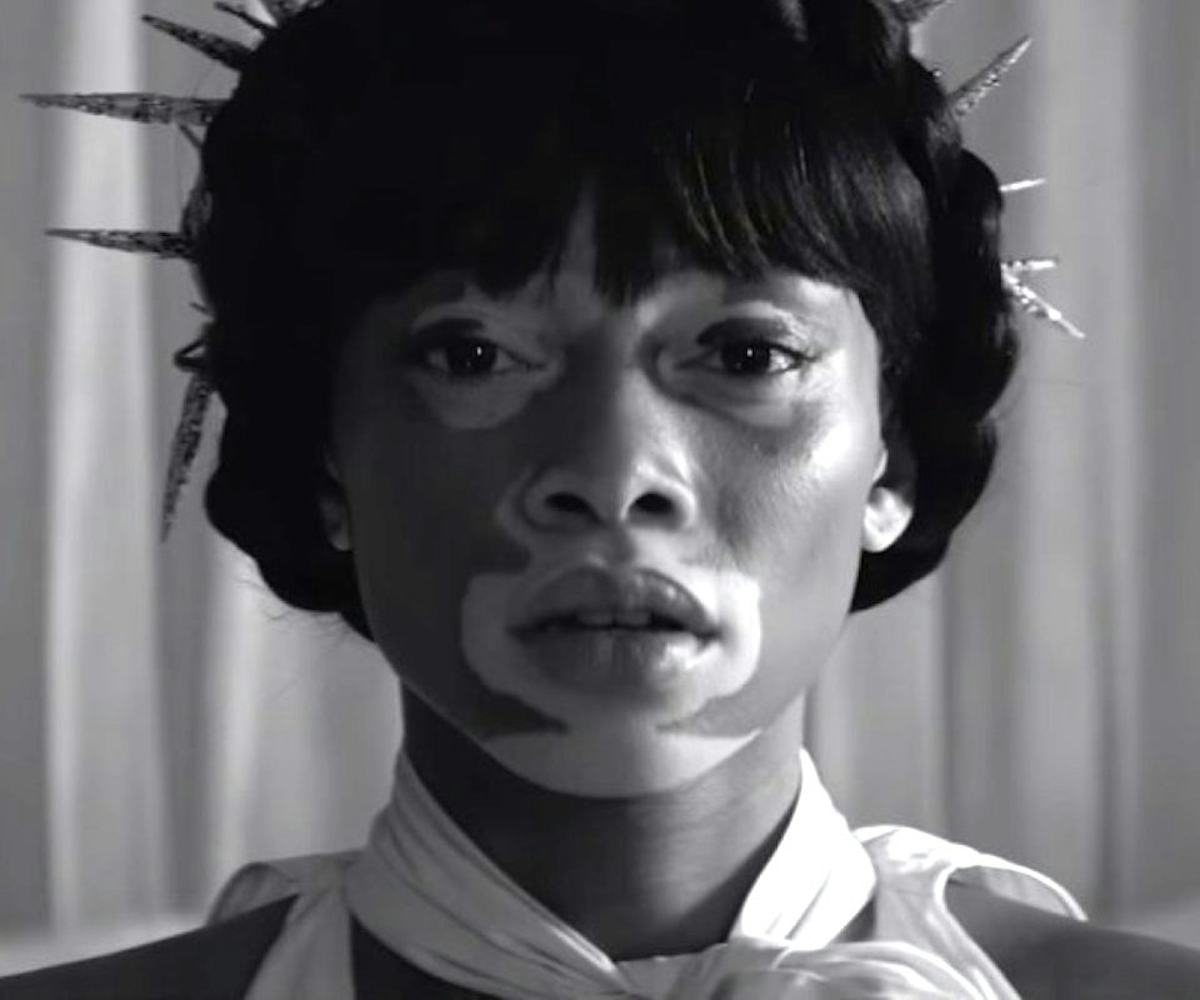 Image via HBO
Here's The Best Story From The Making Of 'Lemonade' We've Heard Yet
Straight from the lips of Winnie Harlow
Slowly, stories are starting to bleed about the making of Lemonade, Beyoncé's epochal album and visual experience that arrived via HBO and Tidal this weekend. Naturally, hundreds of people involved—the directors, the producers, the actors, the wardrobe stylists, the writing partners, the hairdressers, and the dancers—must have all been under a blanket gag order before its launch (Bey being Bey, of course). Now though, we're starting to get a glimpse of what participating in one of this generation's most stunning pieces of popular art was like.
Yes, there's Erza Koenig and a few others talking about the writing and producing process. But we prefer this tale from model and, now, actor Winnie Harlow and her boots.
You may recognize the beautiful Harlow from her front-and-center appearance in the "Freedom" segment of Lemonade and her distinctive vitiligo skin. Today, she told Billboard all about her role in Lemonade, the makeup she used, the clothes she wore, and other fun things. What struck us most of all, however, is how she wound up losing her favorite shoes to Bey.
Apparently, despite the massive wardrobe used for Lemonade, the staff found themselves short a pair of combat boots for one of the scenes—a pair of combat boots just like the ones Harlow was wearing. Harlow being an "anything for Beyoncé" type of person gave them up to a frantic stylist gladly, but with a promise that she'd get them back once Bey was done. What happened next was… well… it would be unfair to you to spoil it all and unfair to Billboard to steal the entire story from them. Let's just say it involves Sergio Rossi and real gratitude.
Read the whole thing over at Billboard now and then try not to smile.