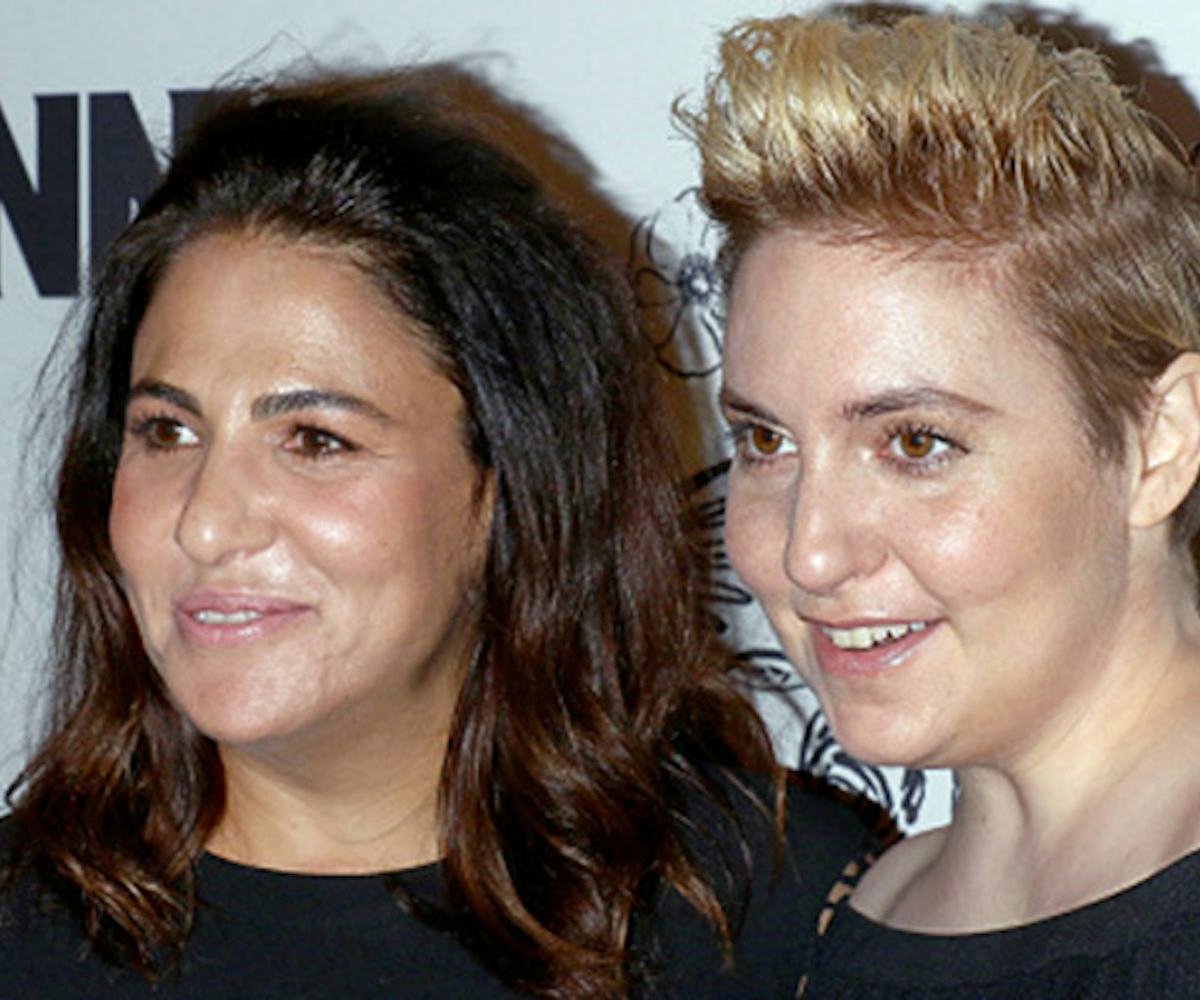 Photo by Jim Spellman/WireImage
Lena Dunham Defends 'Girls' Writer Accused Of Sexual Assault
She says it was "misreported"
After Girls writer Murray Miller was accused of sexually assaulting actress Aurora Perrineau, showrunner Lena Dunham came to his defense. She and producer Jenni Konner claimed in a joint statement that this is "one of the 3 percent of assault cases that are misreported every year." Their comments have since received a lot of backlash from people who think Dunham and Konner are discrediting a woman of color and upholding "white feminism."
While the details of the assault have not been released, Miller "categorically and vehemently denies" them, his attorney, Don Walerstein, said in a statement. "After being contacted several weeks ago by lawyers who—on Ms. Perrineau's behalf—sought substantial monetary damages from him, Mr. Miller's legal team gathered overwhelming evidence directly contradicting these false and offensive claims."
He added that, "Only after her demands for money were rebuffed did Ms. Perrineau go to the police. Mr. Miller looks forward to sharing all evidence and information with any and all authorities seeking the truth in this matter."
In their statement to the Hollywood Reporter, Dunham and Konner said that "during every time of change," referring to the ripple effect that has followed the assault allegations against Harvey Weinstein, "there are also incidences of the culture, in its enthusiasm and zeal, taking down the wrong targets." They said that while their "instinct is to listen to every woman's story, our insider knowledge of Murray's situation makes us confident that sadly this accusation is one of the 3 percent of assault cases that are misreported every year." 
The two added that they wouldn't be speaking again about the issue. Dunham later tweeted, "I believe in a lot of things but the first tenet of my politics is to hold up the people who have held me up, who have filled my world with love." 
Their comments have since received a lot of backlash. Dunham especially is being criticized for discrediting Perrineau, a woman of color, and for being an "opportunist white feminist." 
"Lena Dunham doesn't believe her white male friend raped her black female costar? Color me shocked," YouTuber Kat Blaque wrote. "Almost like white feminism is really only about uplifting and supporting white women as they pursue their ultimate capitalistic goals of sharing the role with men as oppressors."
"Lena Dunham and her ilk are perfect examples of opportunist white feminism," someone wrote. "She doesn't exactly have a stellar record in confronting those within her circle. And citing false rape accusations in his defense? Disgusting."
"Lena Dunham: women coming forward about sexual assault are so important this is so necessary but only if it's about a known scumbag and not someone I know personally, please."
"It is hard to imagine a better avatar for white liberal capitalist feminism than Dunham. Truly this is *kisses fingers* spot on for that brand."
"Please stop letting Lena Dunham speak for my generation." 
"I never want to see any publication hail Lena Dunham as a feminist icon ever again."
Some have called her out for being hypocritical, as she's tweeted before that women don't lie about rape. 
While the internet never misses an opportunity to take out the pitchforks for Dunham, let's not forget the story here is about Perrineau and her allegations against Miller, which are currently being investigated by the Los Angeles Police Department.