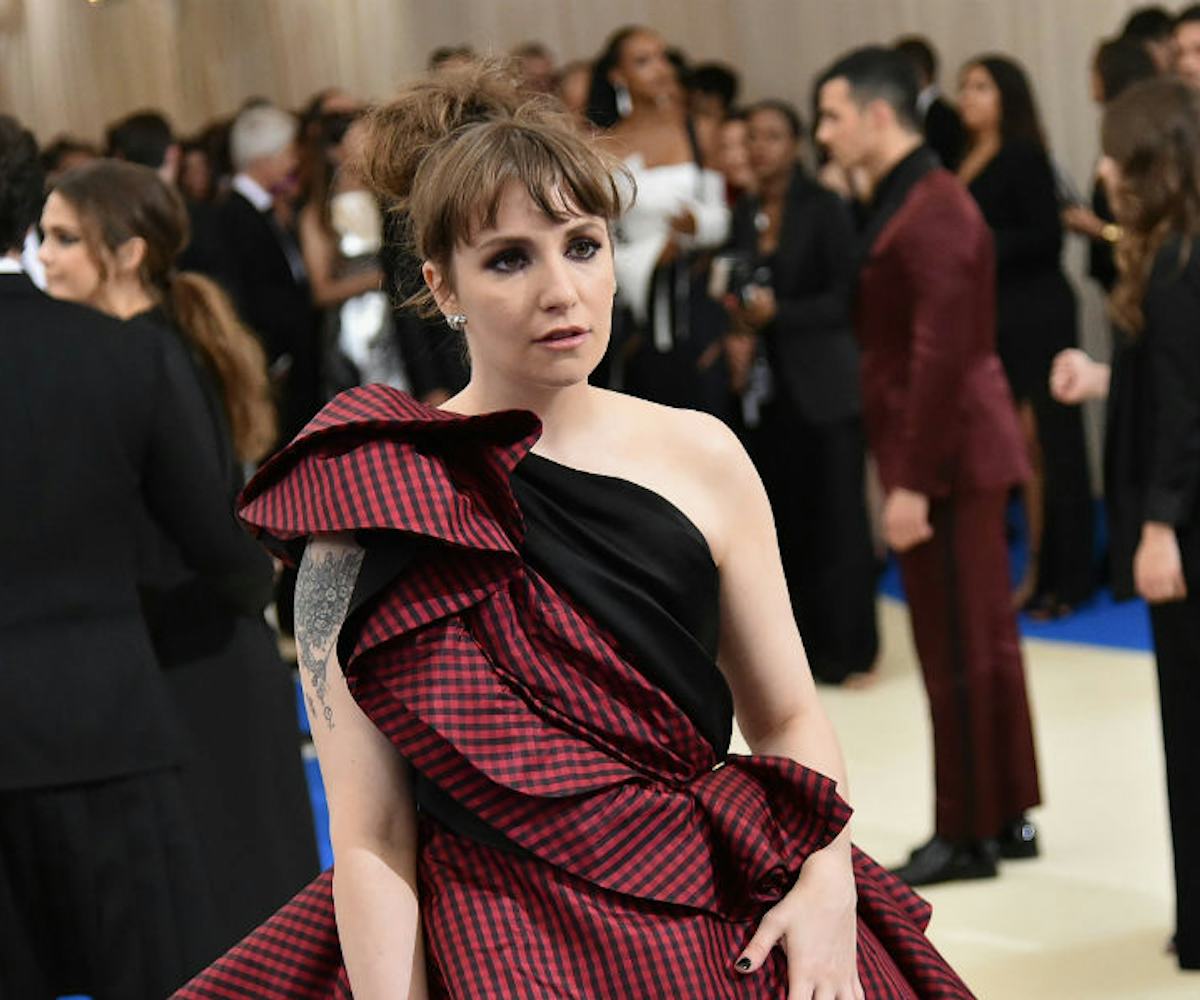 Photo by Mike Coppola/Getty Images for People.com.
Lena Dunham Paid Tribute To Her Cat
Who unexpectedly passed away
Lena Dunham's nine-month-old cat has passed away last week.
The actress-director revealed on Instagram that she left work early Thursday morning because she wasn't feeling well. "Chills, sore throat, rapid descent," she described. When she walked in the door, she found her cat, Gia Marie, limping and wheezing. "She died in my arms at 9:15 as we rushed to the vet," she writes. "She called me home. I'm so glad I listened."
She paid tribute to her pet in three consecutive posts, showing off Marie's influencer-like poses. The first post is especially touching—a mini in memoriam in honor of the pair's short time together. "Gia loved people, playing with colorful tulle and above all she loved her sister Irma," she wrote. "She was my love, my dearest companion, and her kisses and hugs made every morning a celebration. Our hearts are broken, but we will never forget the nine months she graced this pained planed with her radiance."
Rest in peace Marie, may your spirit live on in the following Top Model-esque Instagram posts.