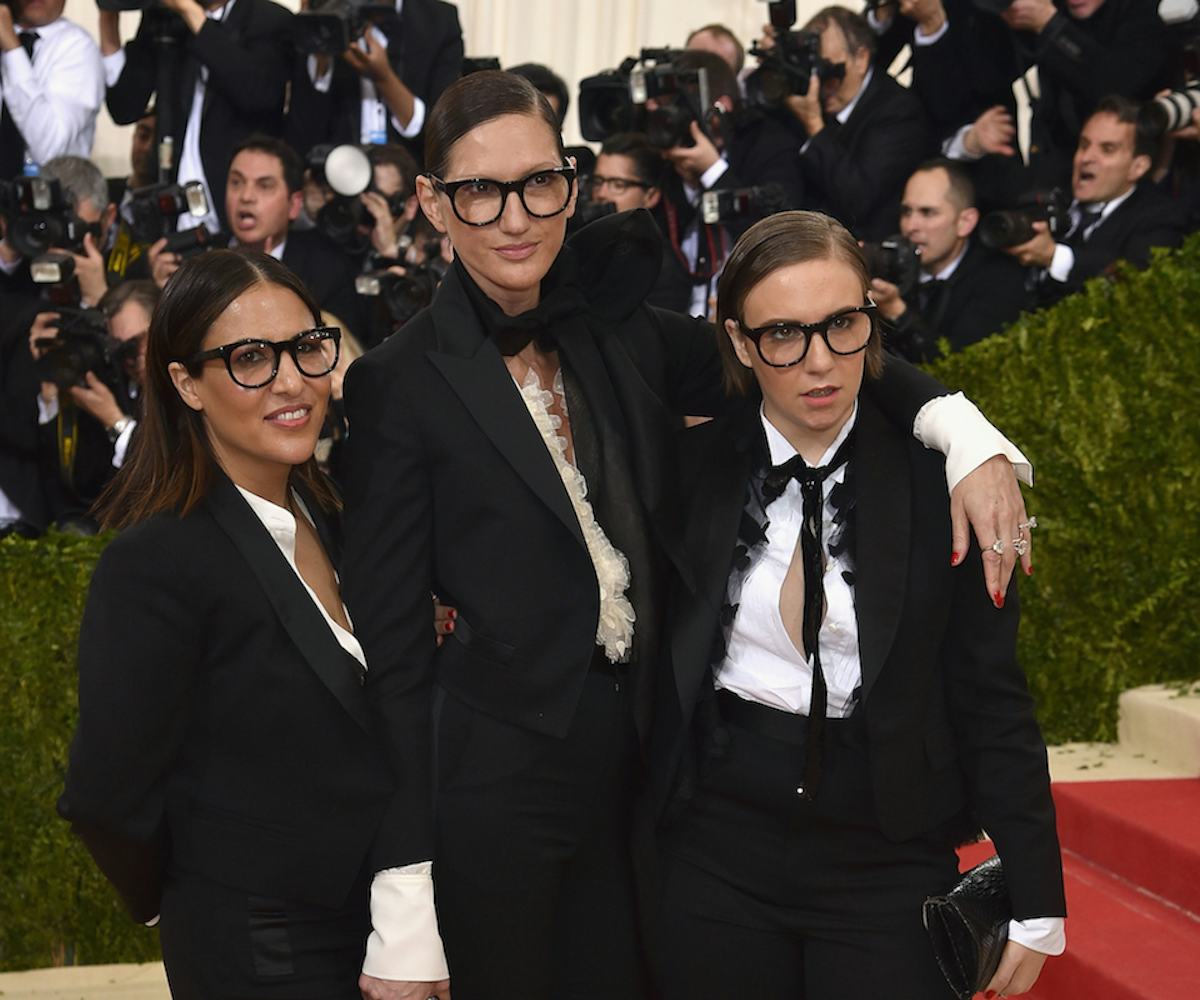 Photo Dimitrios Kambouris/Getty Images
Lena Dunham, Jenna Lyons, And Jenni Konner Were Triplets In Tuxedos At The Met Gala
Already, we've talked about the various magical moments of the 2016 edition of the Met Gala. From straight-up fashion to beauty looks, to couples, to Tamagotchi accessories, to whatever this was, they were many and they were beautiful. This moment, however, stands all on its own.
As you can see, Lena Dunham, J.Crew's Jenna Lyons, and Jenni Konner showed up to the red carpet for the launch of the "Manus x Machina" exhibit wearing more or less the same slacks, jackets, shirts, and glasses. Yes, there were variations on their tuxes—but basically, everyone watching was seeing triple (and loving it). 
Specifically, multimedia mogul Dunham and her producing partner Konner showed up dressed as Lyons right down to the slicked-back hair and trademark specs. Dunham, Konner, and Lyons have a relationship that goes back to at least the second season of Girls when the J.Crew creative director and president portrayed Hannah Horvath's editor at GQ. 
What we love most about this whole statement is that it seems like one of those ideas you cook up with friends late at night over drinks, and yet it was executed perfectly down to the last detail. Dunham being Dunham, documented the moments leading up to the gala and offered a few choice comments via the Instagrams, below. Bask in what is obviously a magical three-way friendship.