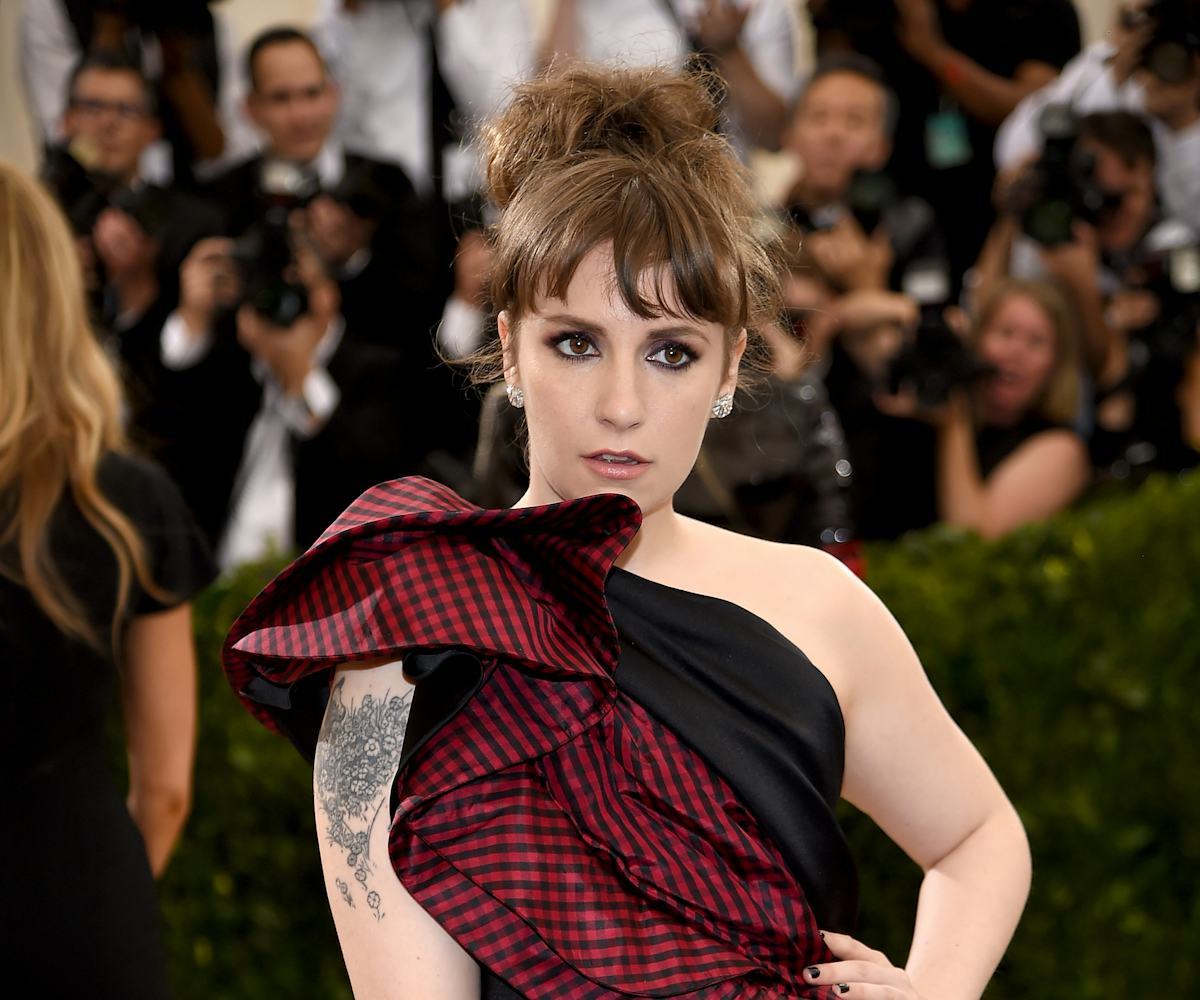 Photo By Dimitrios Kambouris/ Getty Images.
Lena Dunham Opens Up About Coping With OCD And Anxiety
Just in time for mental health awareness month
Lena Dunham is probably one of the most outspoken actresses in Hollywood when it comes to mental health. She's written in the New Yorker about her lifelong struggles with anxiety and depicted a form of OCD (which she herself suffers from) through her character, Hannah, on Girls. She also, on several occasions, used Instagram as a platform to address topics like the shame often associated with women who take medication for mental illness. All this to say, the multihyphenate star's openness has doubtlessly benefitted countless people.
Now, Dunham is spreading the message even further by teaming up with the nonprofit Child Mind Institute, an organization dedicated to helping children that struggle with mental health and learning disorders. In a video shared with People, she talks about having OCD and generalized anxiety disorder. She also shares what she would tell a younger version of herself if given the opportunity: "There's no shame in asking a teacher for help and telling a friend that you're uncomfortable."
She also lists her mother and her father as helpful champions along the way and goes on to reveal coping mechanisms she's picked up over the years. "I would tell my younger self to squeeze my dog tightly and to read a book and to meditate and breathe," she says. "There are so many other kids like me who are suffering this way and the greatest thing I can do for them and myself is to be honest."
Emma Stone and Michael Phelps will also be a part of a larger video series the Child Mind Institute is launching. May is mental health awareness month, so this message couldn't have come at a better time. Watch the full video below.