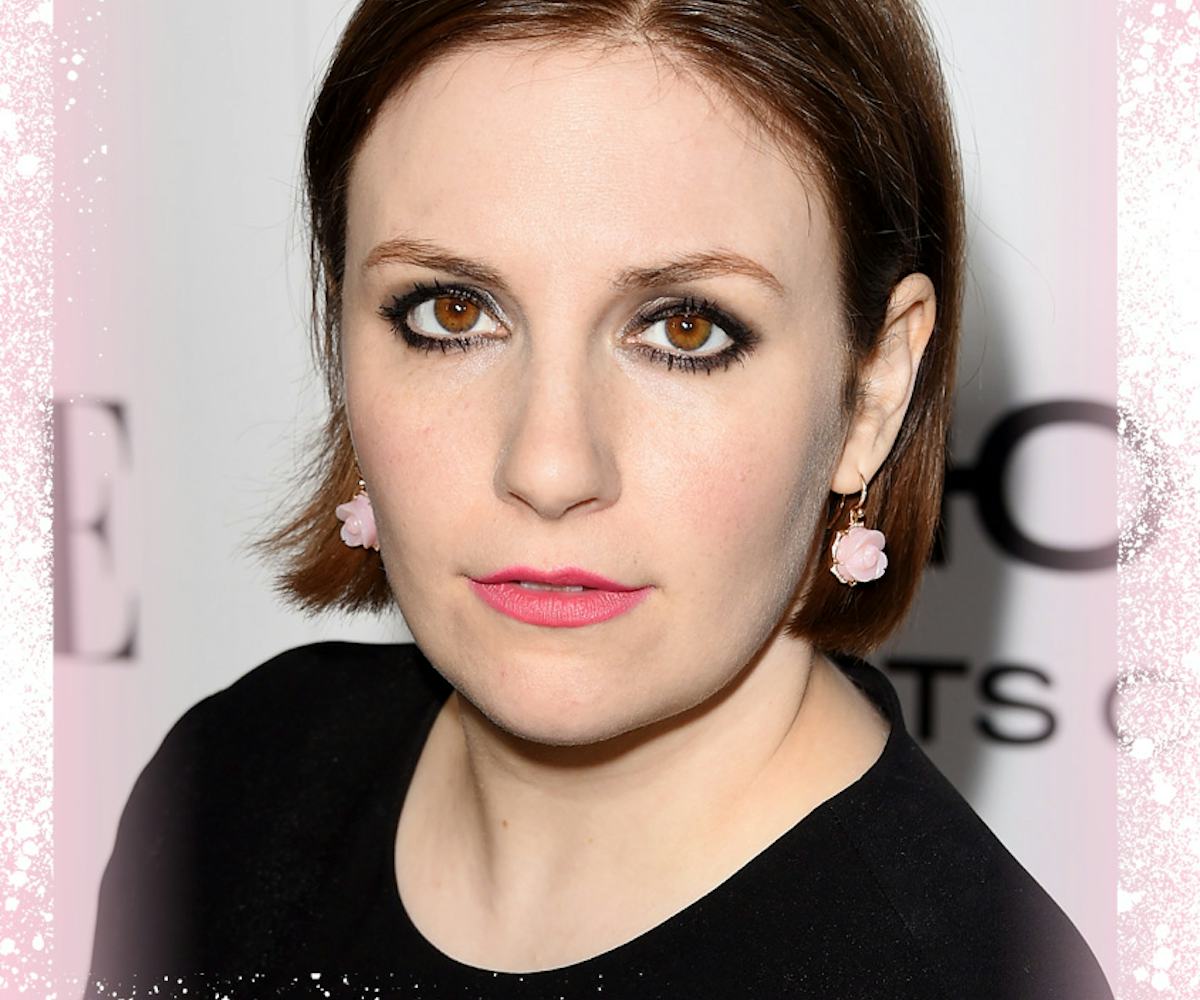 photo via getty images
lena dunham gets candid
on taylor swift, sex, females in tv + bill cosby.
Alongside names like Jessica Chastain, Jennifer Lawrence, and Emma Watson, Lena Dunham is easily one of the most outspoken women in Hollywood. And although some say the Girls creator has a tendency to "overshare," we're massive fans of the way she shares her experiences with sex, relationships, and friendship in an honest, unfiltered way. After speaking about her tumultuous relationship with the public in Elle's Women In TV issue, the 28-year-old is continuing the streak with another candid cover story in Time Out New York. Interviewed by her partner-in-crime/Girls Exective Producer Jenni Konner, Dunham talked about her friendship with Taylor Swift, sex, females in the film industry, and Bill Cosby. Check out the highlights below and head over to TONY to read the entire article.
On her friendship with Taylor Swift:
"Well, I mean, her image is as a woman in control and as a woman in power, but it's also somewhat clean-cut, like the opposite of getting naked on television. She's one of the pop artists who noticeably isn't trafficking in her own sexuality. She has an America's Sweetheart quality, and I have sometimes like a quarter of Americans' demon quality. But she's really comfortable supporting what I do and saying why she thinks it can also have the power to speak to women."
On the time she wrote into TONY's "Get Naked" sex advice column:
"I honestly think it was because of that letter I was able to chill in my obsessive quest to have sex and just exist and enjoy my life. Who cares how long you were a virgin for?"
On how almost all Golden Globe categories featured shows with female showrunners:
"It was incredible. Unheard of. It was really exciting. Considering over at the Grammys, every rapper was white, it was like, Let's try to turn it around at the Globes."
On the rape charges brought up against Bill Cosby:
"This is a huge issue, and it speaks to the way that we abuse power and the way that celebrity allows for injustice. Everyone else has gone, 'Let's hope it's not true.' Chris Rock, who's an incredible guy and who has a strong sense of social justice, has basically said, 'We'll see.'"