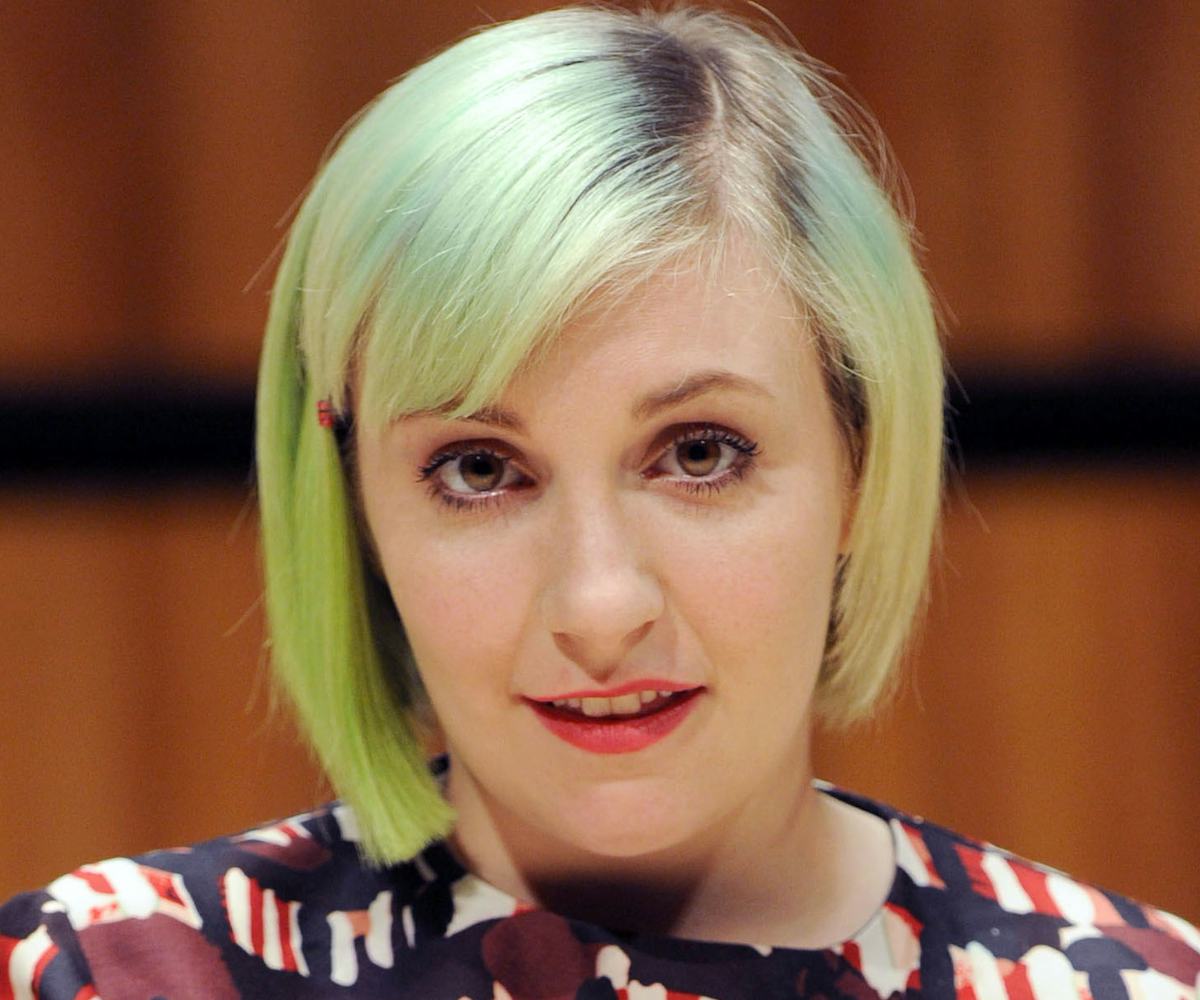 Photo By Stuart C. Wilson/Getty Images.
Lena Dunham Joins Quentin Tarantino's Manson Family Murder Film
She'll play a character named "Gypsy"
Lena Dunham has signed on to star in Quentin Tarantino's highly anticipated Manson Family murder movie, Once Upon a Time in Hollywood.
According to Deadline, Dunham joins Austin Butler, Lorenza Izzo, and Uma Thurman's daughter, Maya Hawke, in the latest round of the film's casting. Entertainment Weekly has revealed that Dunham will play a member of Manson's commune named Catherine "Gypsy" Share. Hawke will play a fictional character named Flower Child. Izzo is set to play an Italian movie star named Francesca Capucci, while Butler will reportedly take on Charles "Tex" Watson, a central member of the Manson Family.
Once Upon a Time in Hollywood follows Rick Dalton (Leonardo DiCaprio), a former Western TV star, and his longtime stunt double, Cliff Booth (Brad Pitt), as the murder of Dalton's next-door neighbor, Sharon Tate (Margot Robbie), occurs. Tate, who was eight and a half months pregnant at the time, was one of five people murdered in the summer of 1969 at the L.A. home she shared with husband, Roman Polanski.
James Marsden, Dakota Fanning, Al Pacino, Riverdale's Luke Perry are also set to appear in the film. Once Upon a Time in Hollywood is slated for a July release.