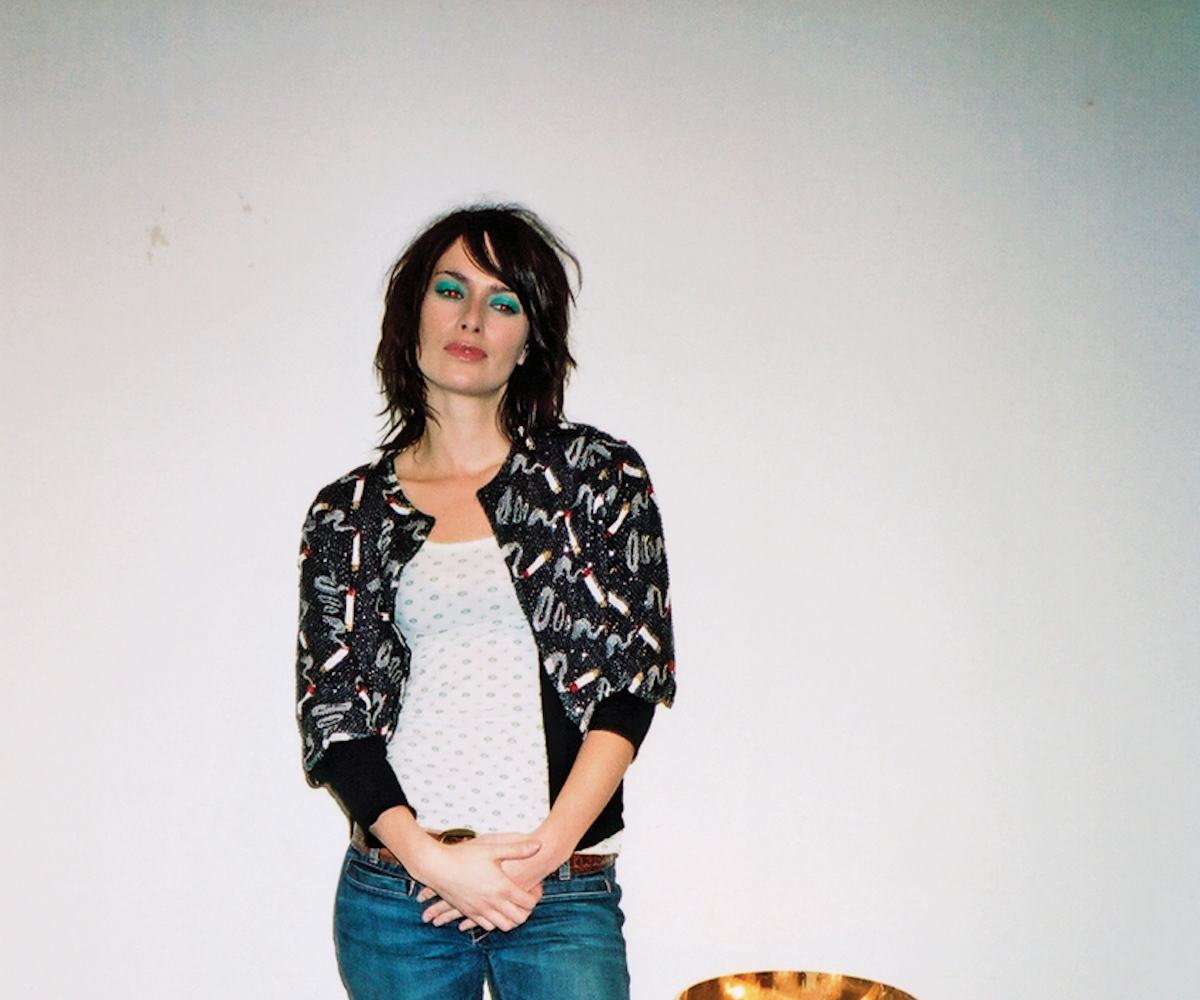 photo by will sanders
#tbt: before lena headey played the game of thrones
when queen cersei was still a princess.
After four seasons of HBO's 'Game of Thrones,' Lena Headey has become synonymous with the manipulative, incestuous Cersei Lannister. With the news that the series will be released in IMAX, we decided to revisit our February '06 interview with the actress.
Lena Headey is trawling around a London branch of Ikea hunting down a set of kitchen chairs. "One day I'll graduate to Heals," she says, comparing the furniture store equivalents of Old Navy and Saks Fifth Avenue. As her clenched purse when it comes to home dE**cor indicates, Headey—who is known in the U.K. for having stolen scenes in sober dramas like The Remains of the Day and the film adaption of Virginia Woolf's Mrs. Dalloway, and stars in this month's slick British comedy, Imagine Me & You—seems to have escaped the usual trappings of stardom. "I'm not really into the whole red carpet thing, although a few of my films have brought along their fair share of glamour," she says. "One day I want to direct movies, so that I can go out and socialize at big fancy events and no one will report on me if I'm badly behaved." 
Headey grew up in the green hills of Yorkshire, and was obsessed to a sometimes unhealthy degree with movies at a young age. "I remember the first time I ever saw a film at a cinema," she recalls. "It was Snow White. I was so excited that I threw up all my candy and completely hyperventilated." Just a few years later she was on the big screen herself—her first job was opposite Jeremy Irons in the offbeat downer Waterland at age 15.
Since then, she's portrayed some remarkably eccentric, and sometimes rather racy, characters. "When a script requires nudity, then I don't have a problem getting my kit off," Headey insists as she leaves Ikea empty-handed and rushes to pick her laptop up from the computer clinic. "One day when my face and body have dropped I'll sit and watch my nude scenes on repeat." And some of her characters have even been of the Sapphic sort: She played a lesbian prostitute in the 1995 TV drama Band of Gold, and in Imagine Me & You she plays a lonesome London florist who captures the attentions of a young newlywed, played by Piper Perabo. Regardless of the role, Headey is always ready for rigorous research. "I really understand the psychologies of people and find it easy to translate into my characters," she says, reminiscing about how, while researching for Band of Gold, she got chummy with a professional dominatrix. "She was a very interesting human being. My job is all about getting a grasp on the way people function."
Though her job demands that she travel to obscure locales like Romania and remote corners of Canada, the Bermuda-born actress currently lives in the quite Clapham neighborhood. "I guess I wouldn't consider myself a Londoner now. When you travel a lot you don't appreciate the city until you return. I'm sure when I'm an old lady I'll move to Florida, though. You get a lot colder as you get older."
Laptop repaired, Headey's errands are run. She's off to meet her boyfriend, who she coyly refuses to name. "It's all too lovely to spoil at the moment. He's bloody marvelous though. In fact, he's the relationship equivalent to Heals."