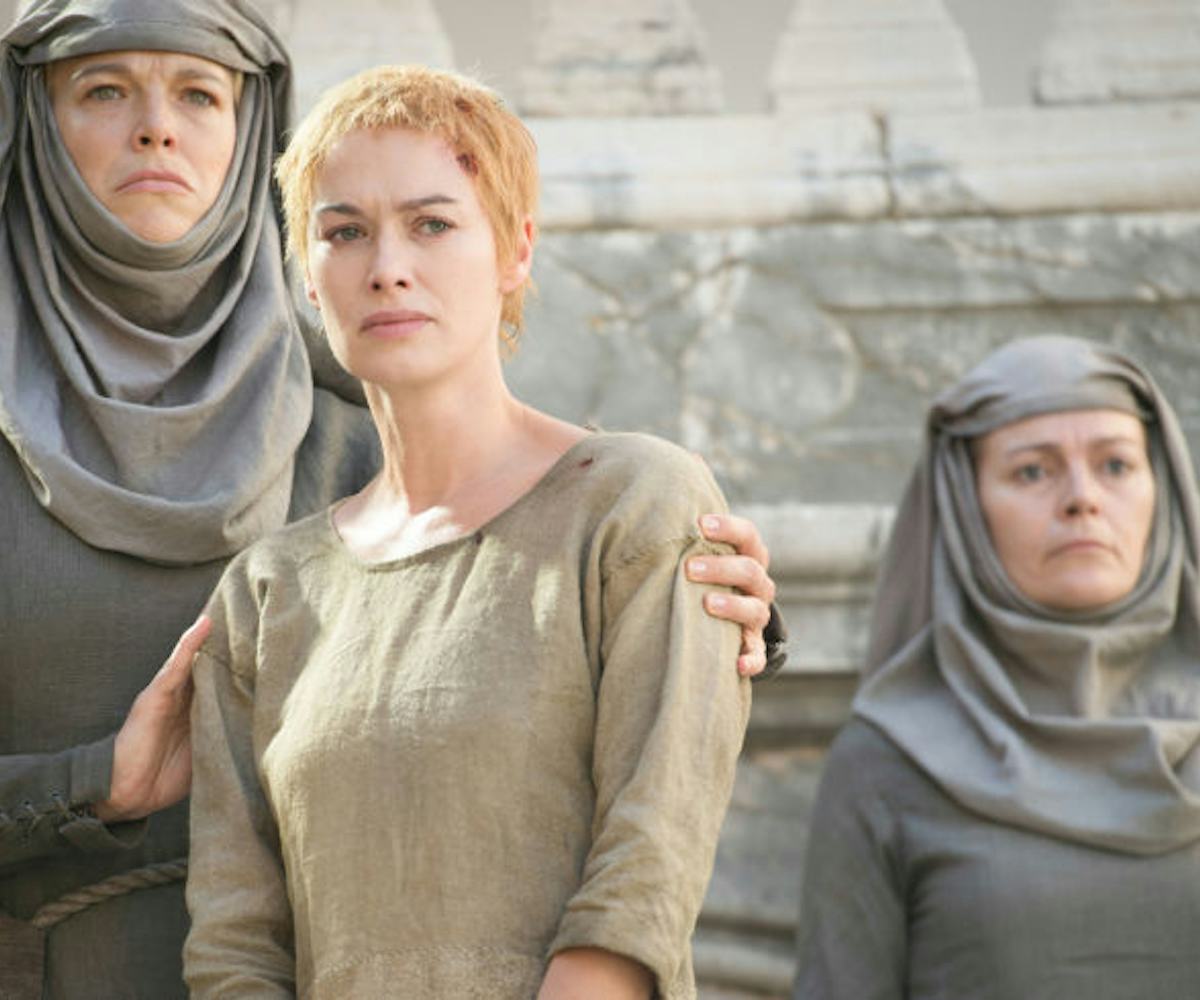 photo courtesy of hbo
lena heady's walk-of-shame body double calls scene "the best experience of my life"
we were not expecting that
There's a decent argument to be made that Cersei Lannister's walk-of-shame in the Game of Thrones season finale earlier this week was just too gratuitous, just too brutal to women, just too naked. Personally, we have… feelings.
Whatever you happen to feel, though, you have to admit that there's a certain bravery to the two women who supplied Cersei's body for her march through King's Landing (thanks to CGI and crafty editing, Lena Heady only performed the sequence from the shoulders up). Now, Entertainment Weekly has tracked at least one of them down, and her…feelings about the scene may change yours.
"It was one of the scariest, most wonderful, most gratifying experiences I could have imagined," American actress Rebecca Van Cleave told the magazine. "I never in a million years would have thought I would be in Dubrovnik surrounded by hundreds of extras and crew members throwing food at me, but it was amazing." Interesting.
She continues, "It was very surreal and emotional, to be honest…I had a good little cry afterward. Lena and I put so much into that scene and to see it all come together was really special…It's definitely the hardest thing I've ever done, but also the best experience of my life." Very, very interesting.
Look, we still have our mixed emotions about this scene. Isolated, it works well in the world of the series and aligns with Cersei's character in many ways. In the context of a show that's been pretty awful to women over the years, though, it's perhaps too long, too confrontational. That said, we can't help but look at Van Cleave's comments and see a sort of "Free The Nipple" body-positive bravery going on in at least her performance—even if that positivity doesn't show up in the scene her performance helped create.
Either way, you've got to go over to Entertainment Weekly and read up about the intense casting process involved in getting the right body double, how they filmed the scene, and Heady's comments on Van Cleave's work.
(via Entertainment Weekly)