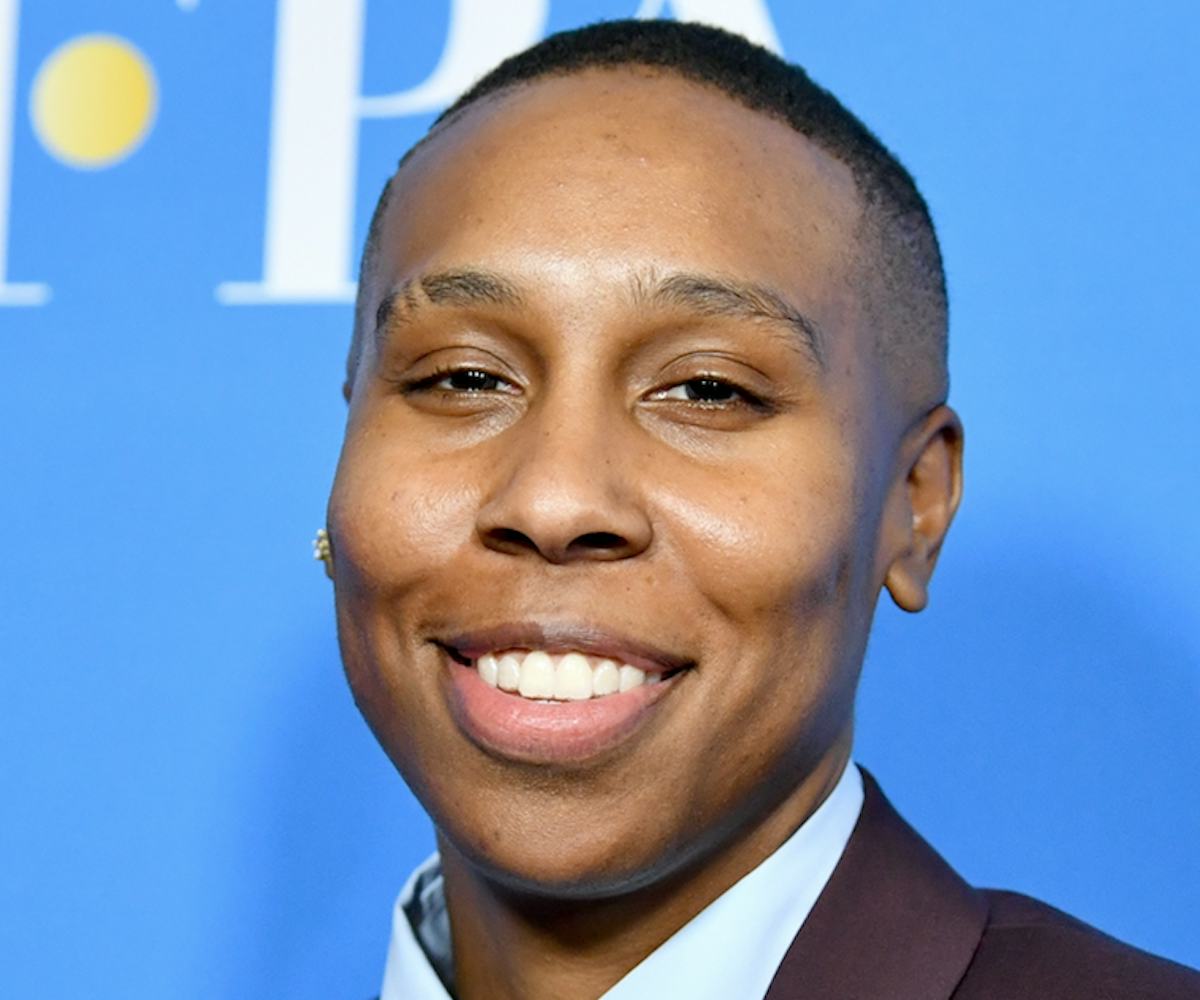 Photo by Emma McIntyre/Getty Images
Lena Waithe Explains The Important Reason Why She Chopped Her Locs
"I've gotten gayer, guys"
Lena Waithe has long been a trailblazer for queer black visibility. Last year, she became the first black woman to win an Emmy for comedy writing, for the episode of Master of None detailing her experience coming out. She is also known for her signature locs that she frequently sports. But, in a surprise move, she cut them all off and was spotted last night at the Hollywood Foreign Press Association's Grants Banquet in L.A. with a new, shaved 'do.
In a red carpet interview with Variety, she described why cutting her hair was so important to her, but not before joking: "I've gotten gayer, guys!" She went on to explain the move, saying: "I felt like I was holding onto a piece of femininity that would make the world feel comfortable with who I am." Waithe added that she's wanted to cut her hair for a while, but was afraid how others would view her. "I thought for a long time, 'Well if I cut my hair, I'll be a stud, or I'll be a butch," she said. "In the gay world, there's a lot of categories."
After the big chop though, Waithe says she felt "joyful" and freer than ever. "I'm here with a suit on, not a stitch of makeup, and a haircut," she said. "I feel like, 'Why can't I exist in the world in that way?'"
Watch the full video below.