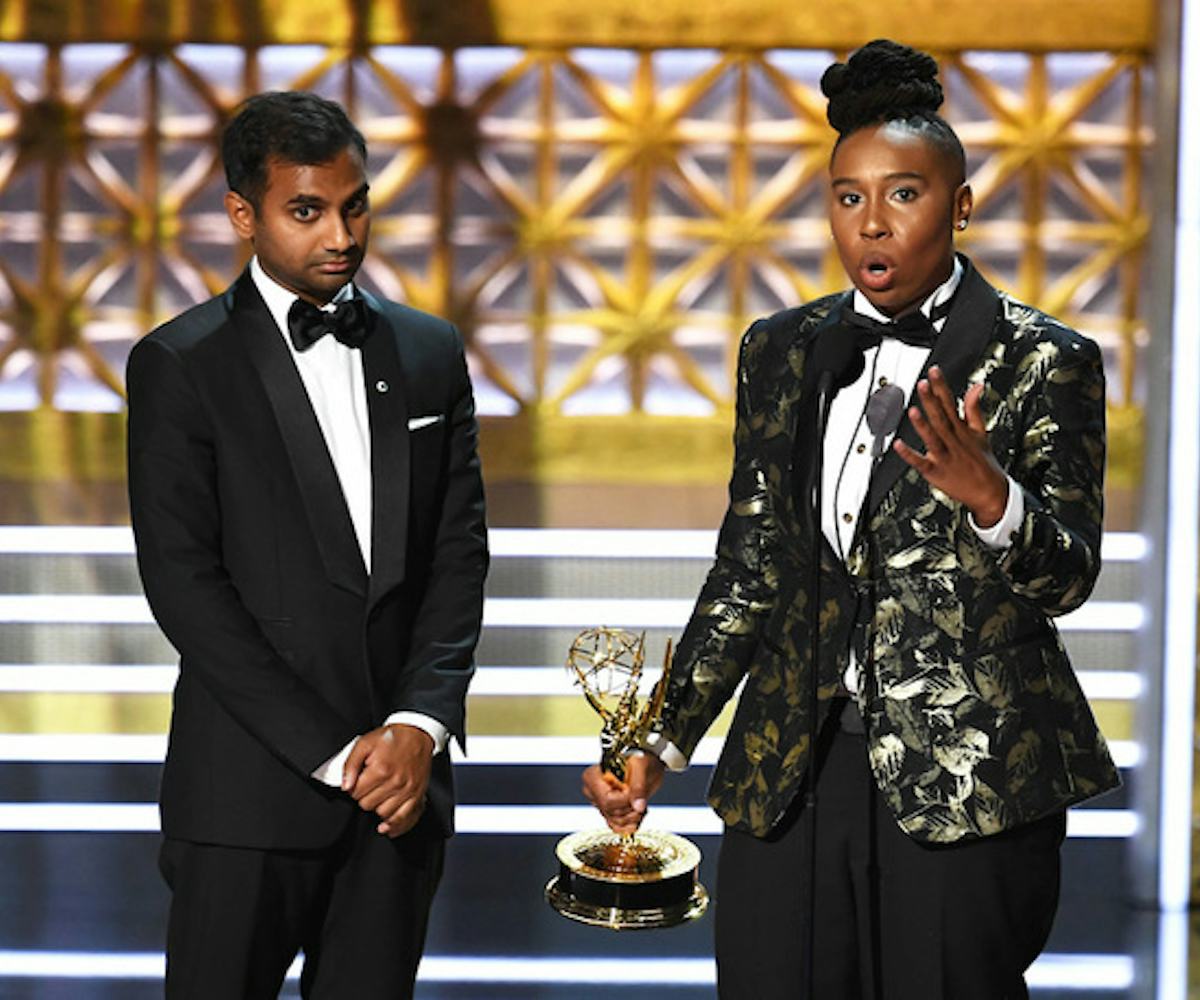 Photo by Kevin Winter / Getty Images
Lena Waithe Brings Emmys Audience To Tears With Empowering Speech
Following her historic win
Lena Waithe had the entire Emmy Awards audience reaching for tissues after her historic win for the groundbreaking "Thanksgiving" episode of Master of None. Waithe was both the first African-American woman to be nominated in the category of best writing for a comedy series and the first to win. The only other woman of color ever nominated in the category is Mindy Kaling.
Waithe also starred in the episode as Denise, a regular character on the show who comes out as gay to her friends and family over the course of five annual holiday meals spanning 22 years. Waithe had been hesitant to tell a coming out story but was eventually convinced by the show's creators Aziz Ansari and Alan Yang.
"It's very black. It's very female. It's really gay," Waithe had said of the episode in August. "[And] the cool thing about that is so many people loved it."
Waithe took her acceptance speech as an opportunity to empower fellow queer viewers: "The things that make us different: Those are our superpowers! Every day when you walk out the door, put on your imaginary cape and conquer the world! Because the world would not be as beautiful as it is if we weren't in it."