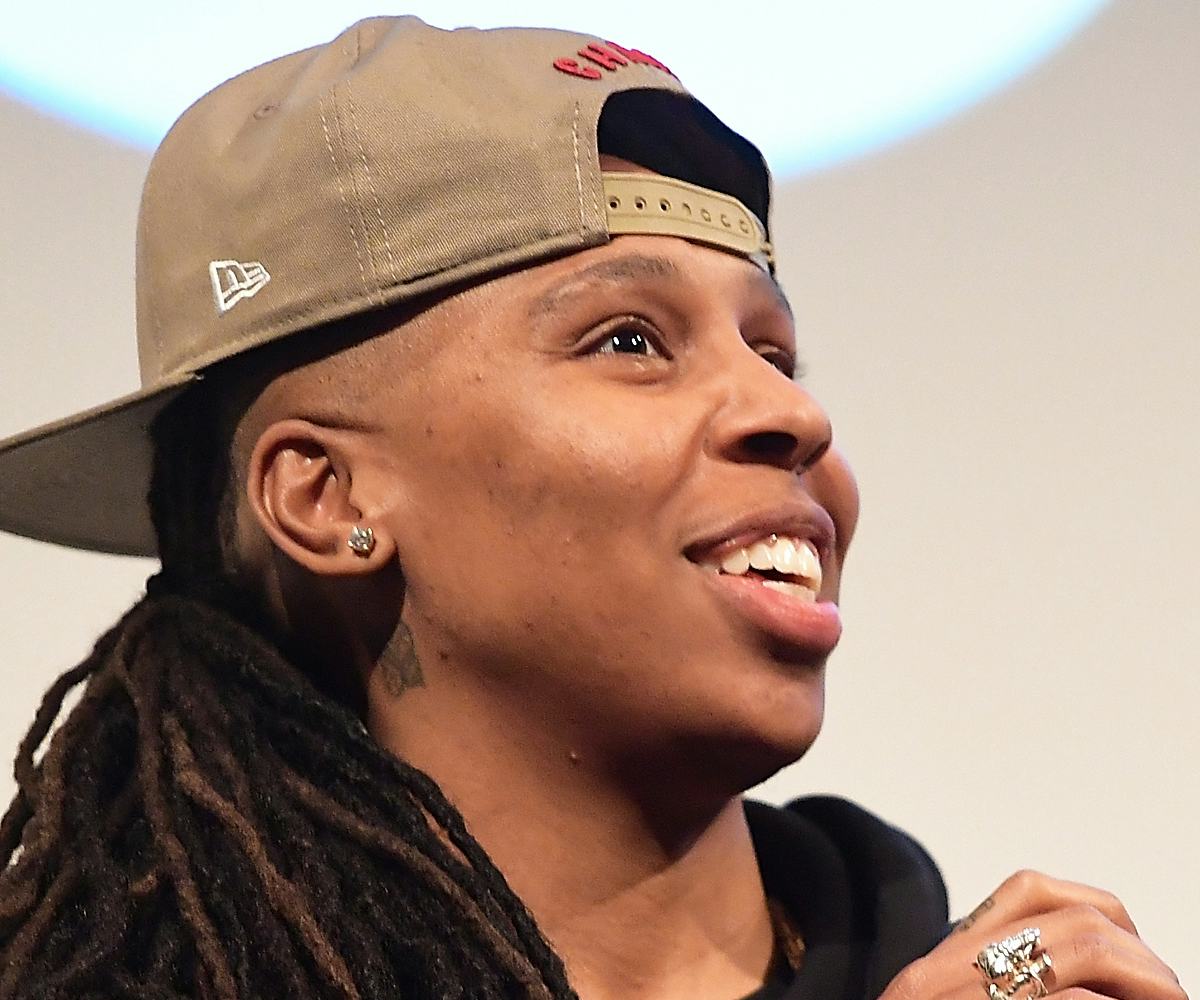 Photo by Matt Winkelmeyer/Getty Images
Lena Waithe Is Calling For More Black LGBTQ Visibility In Hollywood
"I don't know how to not be gay as hell or black as hell"
Hollywood definitely has its fair share of problems, but one of the biggest is certainly its lack of inclusivity. The issue spans a lack of POC visibility on-screen to gender parity behind the camera to intersectional representation, an issue to which writer-actor-producer Lena Waithe is drawing attention—especially when it comes to the black LGBTQ community.
Waithe was recently a guest on The View and spoke about the importance of seeing more LGBTQ black entertainers. Waithe—the first black woman to win an Emmy for Outstanding Writing for a Comedy Series for her work on Master of None's semi-autobiographical "Thanksgiving" episode—pointed out that she's one of a handful of entertainers (including Wanda Sykes, RuPaul, and Titus Burgess) who are outspoken about their identity. 
"There's a lot of people in Hollywood. Think about how many black people there are in Hollywood. It's a nice little number, especially since we're growing now," she said, before adding, "Think about how many out, gay black people there are in Hollywood. Probably you could count them on one or two hands. The numbers don't add up."
Waithe says that despite there being "a lot of us," there are many who "don't want to be public about it." However, she believes it's important for black entertainers to be vocal, saying, "We have to be a bit of a beacon of light for those young kids of color who are wondering like, Am I weird? Is something wrong with me? What quality of life might I have?" 
Waithe was quick to say that she doesn't consider herself to be a revolutionary, explaining, "I don't know how to not be gay as hell or black as hell. That's just who I am." 
When asked about feeling typecast, Waithe also added that she had no problem with her particular situation, saying she has "made a wonderful career being cast as a lesbian."
Watch the clip, below.