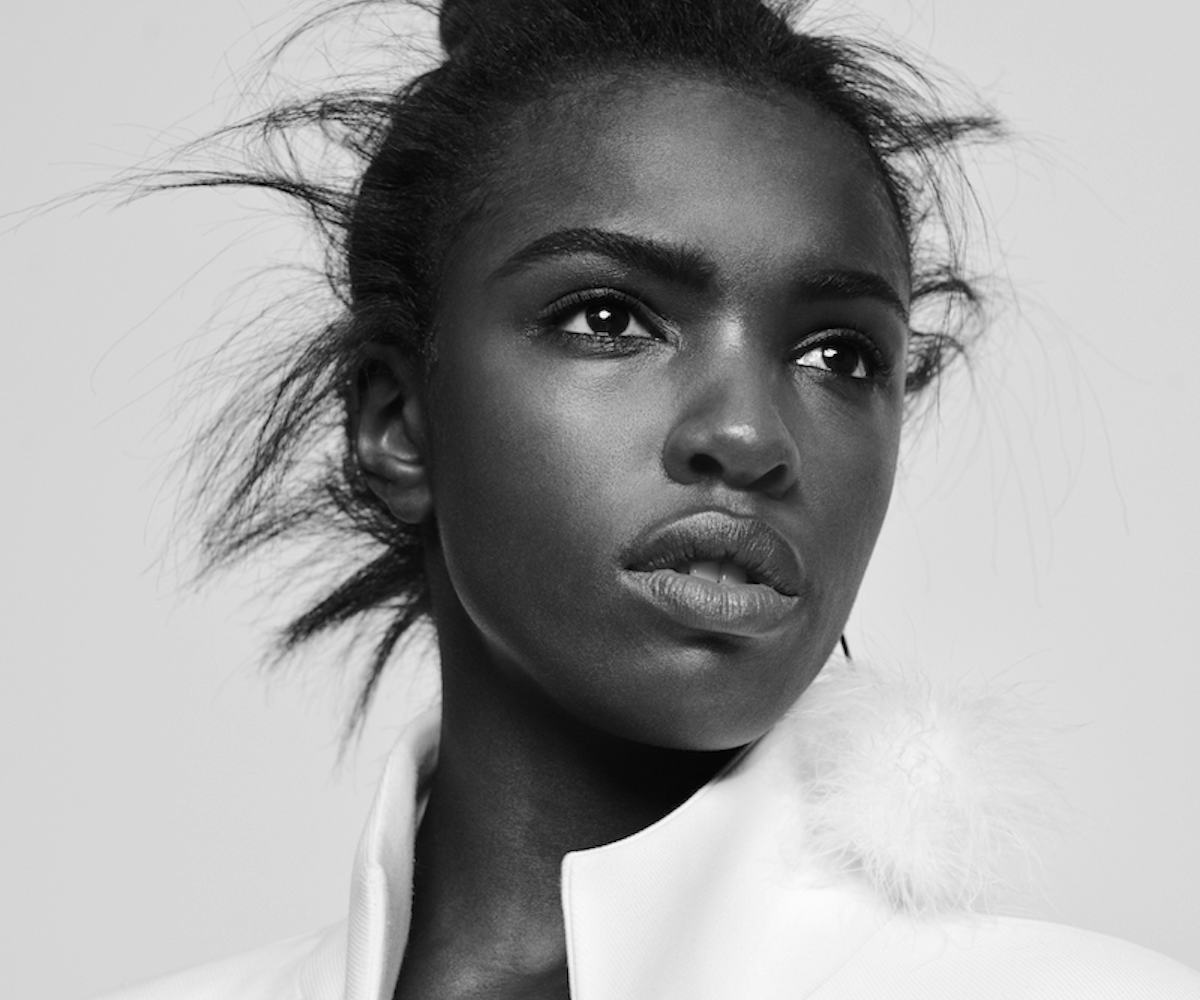 Photographed by Sacha Maric. Styled by Memsor Kamarake. jacket by dkny, bodysuit by arthur arbesser, earrings (and all jewelry throughout) by tuleste.
This Victoria's Secret Model Does Winter White Right
The Victoria's Secret Fashion Show is mostly known for juxtaposing our favorite musical acts with gorgeous, lingerie-clad models, but the annual show does its part in putting noteworthy models on our radars. Case in point: Leomie Anderson, the British beaut who's made a name for herself by showcasing her bubbly personality on her blog, and by voicing her aspirations to help perpetuate representation in modeling. ("When you go into stores nowadays, even if they have makeup for darker skin, the advertising is always fronted by lighter-skinned models or white models," she told Vogue last month. "I would love to show that you can be a dark-skinned model and represent a makeup brand that does all kinds of skin tones.") Anderson graced the pages of our December/January 2016 issue, showing us how to do winter white just right. 
Click through the gallery to check out her fashion feature, and be sure to catch the Victoria's Secret Fashion Show tonight at 10 p.m./9 p.m. central on CBS.