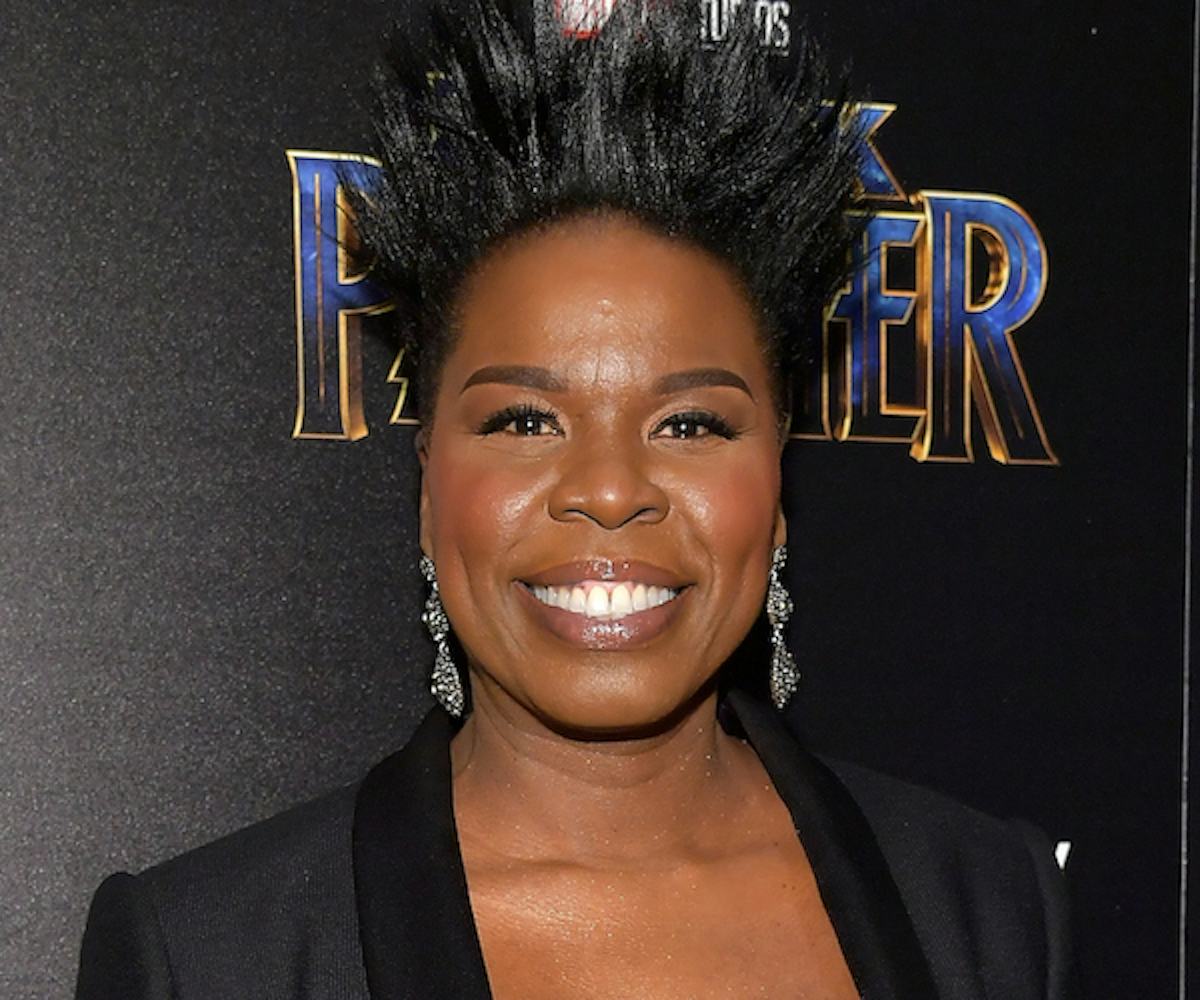 Photo by Roy Rochlin/Getty Images
Leslie Jones Channeled Grace Jones On The Red Carpet, And It Was Epic
"Pull up to the bumper, bitches!"
Last night, Leslie Jones attended the Time 100 Gala as the date of fashion designer (and one of the evening's honorees) Christian Siriano. Rather than show up to the red carpet in a classic gown, the actress and comedian evoked her inner Grace Jones, donning a custom white blazer dress created by the designer paired with simple black strappy stilettos by Stuart Weitzman and jewelry by Jared Lehr.
Photo by Roy Rochlin/Getty Images
She completed her look by recreating the '70s and '80s icon's signature flat top with the expertise of hairstylist Dennis Bailey and dramatic black-lined lip done by makeup artist Lola Okanlawon. As for her eyes? Covered up in some pretty sharp cat-eye shades, obviously.
She confirmed the reference to Grace Jones on her Instagram in true Leslie Jones fashion: "So did I pull it off or what?? 'Pull up to the Bumper' bitches!! #gracejonesismyidol" she wrote.
Jones and Siriano have quite a bit of history. Back in 2016, Jones took to Twitter to voice her disgust that no designers wanted to dress her for the Ghostbusters premiere, to which Siriano responded with a simple wave emoji. He's been dressing her ever since. And we can never forget that time Jones had a really great time sitting front row at one of the designer's NYFW runway shows.
While Grace hasn't commented on Leslie's look just yet, we'll assume that she's pretty flattered. Both women are pretty badass in their own rights.