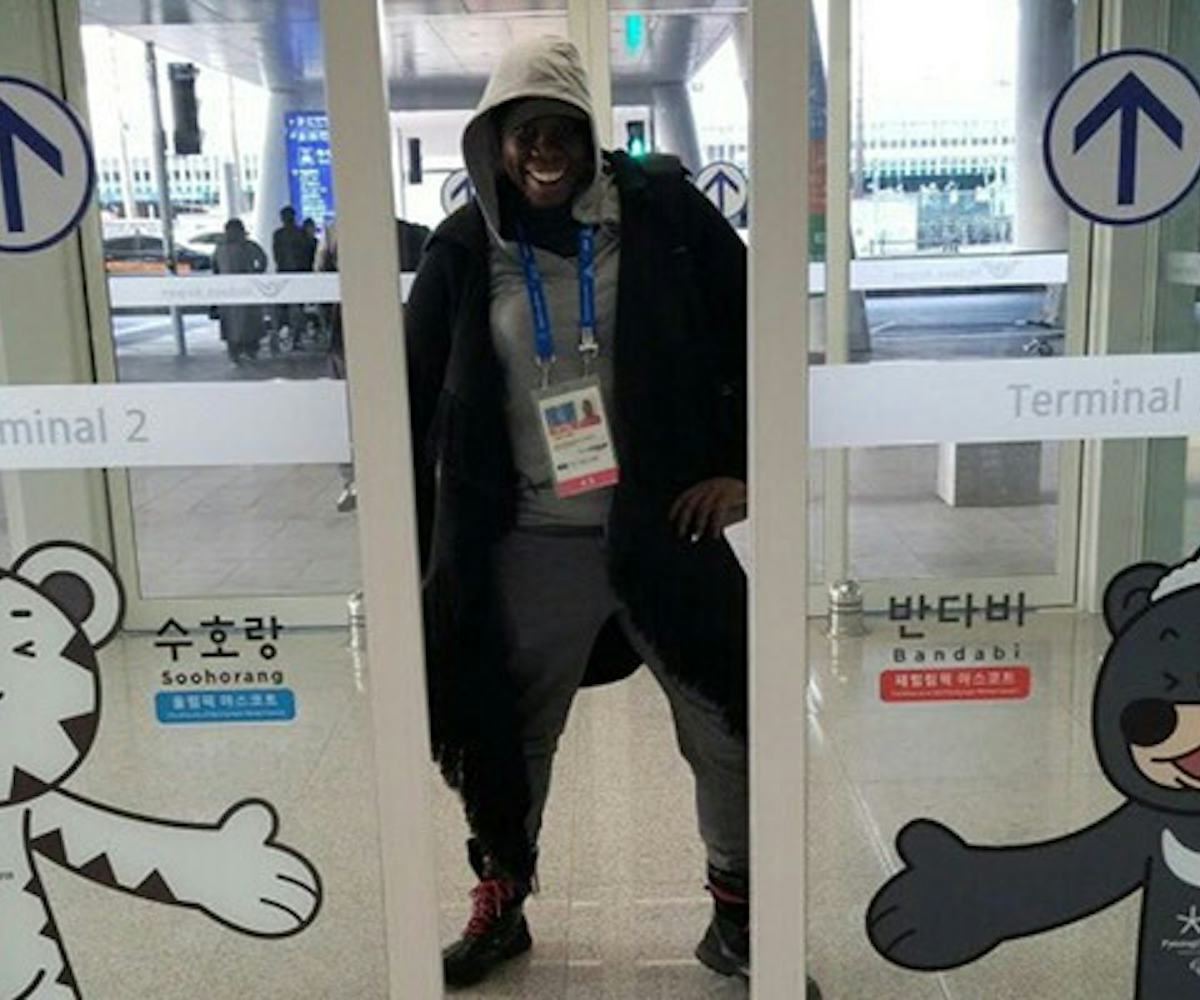 Leslie Jones Has Finally Made It To PyeongChang For The Olympics
And the Winter Games just got even better
Leslie Jones' live Twitter commentary stole the show during the 2016 Summer Olympics, so much so that she was invited to attend the games in Rio. This year, her reputation earned her an invitation to the 2018 Winter Games in PyeongChang, South Korea, and she's already made the Olympics so much better. Even the official U.S. team couldn't wait for her to get there. The Saturday Night Live comedian and actress finally touched down on Friday and she's already done a lot.
"We here!!" Jones shared on social media Feb. 16. 
Soon after, she was in the stands watching Adam Rippon compete in men's figure skating. 
Jones gave her commentary on the figure skating outfits—and she was brutal. 
She's also been eating a lot of ramen. 
She got to check out some speed skating. 
She went to her first-ever hockey game and was truly appalled. 
She was embarrassed by the U.S. fans' lack of enthusiasm. Get it together, America. 
She got to hang out with U.S. short track speedskater Maame Biney. Or rather, Biney got to hang out with Leslie Jones. 
Jones also met players from the U.S. women's hockey team, who could go head to head with Canada for the gold medal. 
And this was just the first 48 hours. I'm exhausted just reading her feeds, but it's very worth it. This should be a lesson to NBC that Jones needs to be an official host of the Summer Games in 2020.