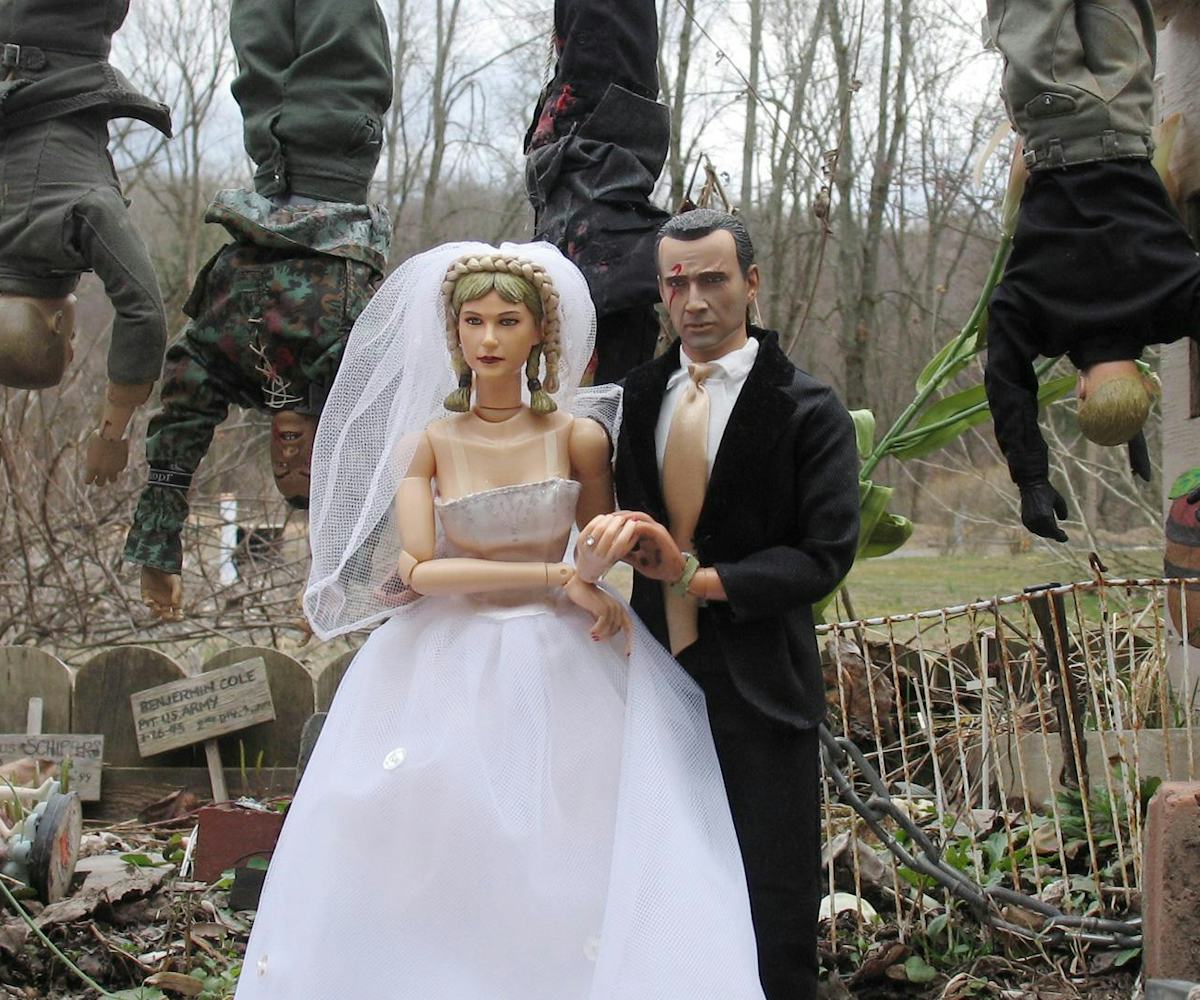 Screenshot via YouTube
Leslie Mann And Janelle Monae Join Steve Carrell In Robert Zemeckis' 'Marwencol' Adaptation
The emotional documentary is getting an Oscar bait-y adaptation
The director behind beloved tear jerkers like Forrest Gump and Contact (not to mention campy horror flicks like Gothika and What Lies Beneath), Robert Zemeckis, is set to adapt the emotional 2010 documentary Marwencol in an upcoming reinterpretation of the harrowing and heartfelt true story of artist Mark Hogancamp. Variety now reports that both Leslie Mann and Janelle Monae are joining Steve Carrell in the cast for the upcoming movie, which will surely snatch Oscars.
Marwencol, directed by Jeff Malmberg, told the story of Hogancamp's discovery by New York City art dealers. Hogancamp began creating miniature masterpieces after suffering severe brain damage following an unprovoked assault. Unable to afford treatment to deal with his trauma, he began to fabricate a small fantasy world of elaborately designed dolls and set pieces through which he could enact his fantasies, desires, and anxieties. Although he never thought his personal hobby was worthy of exhibition, esteemed curators began taking an interest in the deeply detailed creations. The documentary depicted Hogancamp's struggle with his newfound fame.
The sob-worthy story is perfect for a Zemeckis film, and Malmberg has been brought on to produce. It's looking likely that Carrell is set to star as Hogancamp, but we're not sure who Monae and Mann will be portraying.
No word yet on a release date for the treatment, but we're keeping a box of tissues ready for when this film eventually drops. Check out the trailer for the original doc, below: