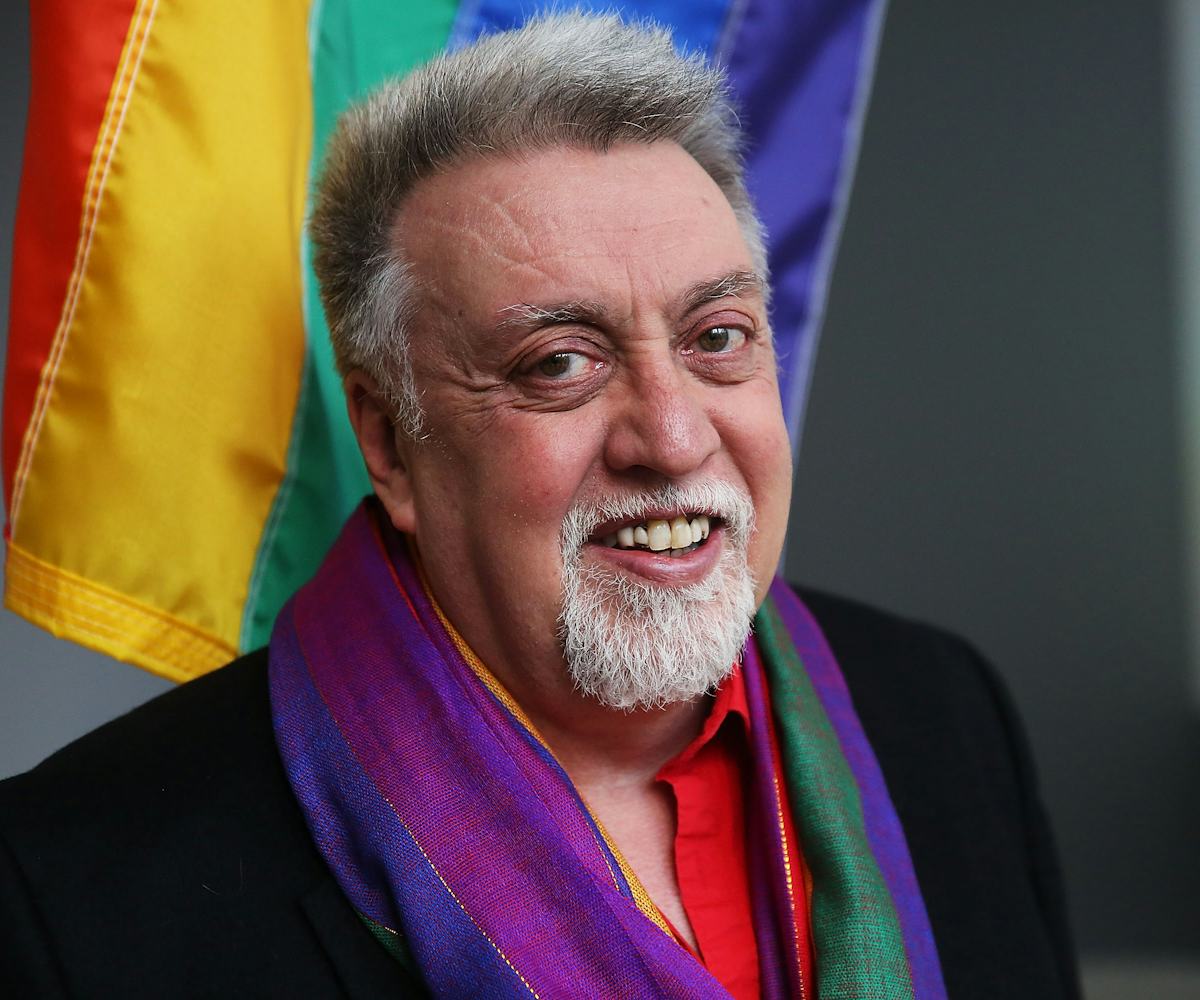 Photo by Spencer Platt / Getty Images
The Creator Of The LGBT Flag Has Died
During the late '70s and early '80s, the rainbow flag became the ultimate symbol for LGBT rights. The iconic piece was created in 1978 by Gilbert Baker, an artist and activist from San Francisco by way of Kansas. It was also during this time that Baker began sewing anti-war and pro-gay protest banners for Harvey Milk, who would go on to become the first openly gay man elected to office in California. Last night, Baker reportedly passed away in his sleep at the age of 66. 
"My dearest friend in the world is gone," Cleve Jones, an activist and writer, stated in a post on Facebook and Twitter. "Gilbert gave the world the Rainbow Flag; he gave me forty years of love and friendship. I can't stop crying. I love you forever Gilbert Baker."
Ina  2015 conversation with Michelle Millar Fisher of the Museum of Modern Art (MoMA), Baker commented on how the flag served a different purpose than any other art form. "It's not a painting, it's not just cloth, it is not a just logo—it functions in so many different ways. I thought that we needed that kind of symbol, that we needed as a people something that everyone instantly understands," he said. "[The Rainbow Flag] doesn't say the word 'gay,' and it doesn't say 'the United States' on the American flag but everyone knows visually what they mean. And that influence really came to me when I decided that we should have a flag, that a flag fit us as a symbol, that we are a people, a tribe if you will. And flags are about proclaiming power, so it's very appropriate."
Though his presence will be greatly missed, his legacy will live on. If you want to pay your respects, Baker's Rainbow Flag is exclusively on sale at the MoMA. We salute him and his efforts for solidarity forever.