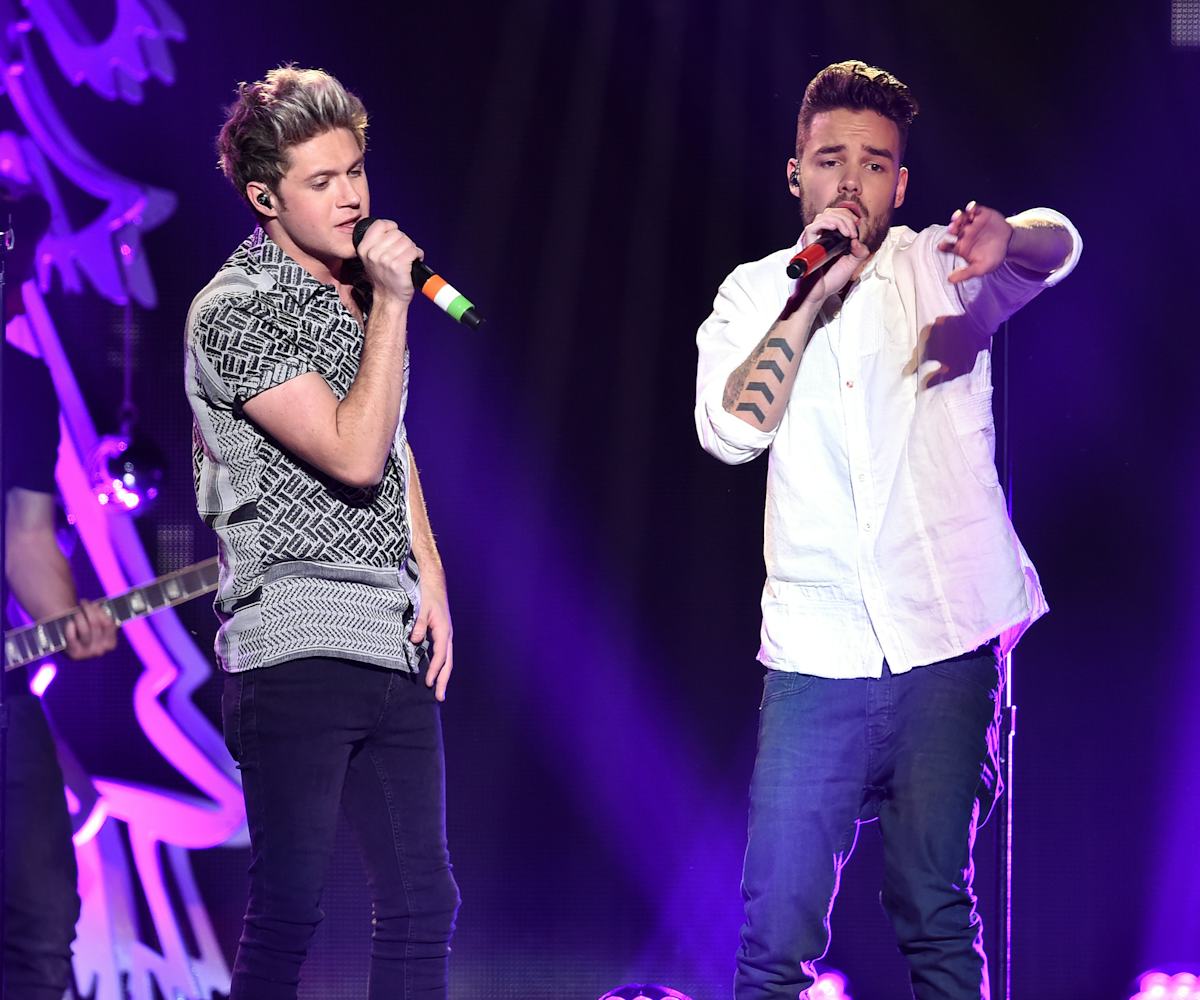 Photo by Kevin Winter/Getty Images.
Liam Payne Confirms That Whole Relationship Rumor
It's everything about you, you, you
After months of rumors surrounding the possible relationship between Liam Payne and British singer and TV Personality Cheryl Fernandez-Versini, the One Direction singer finally confirmed them. Well, sort of. He shared a picture of the couple together with a status update that simply read "happy." The black and white selfie shows Payne and Fernandez-Versini presumably lying down on some kind of surface together, as couples are wont to do. Payne also sort of confirmed the news on Twitter with emoji. Who needs real human words when you can say it all with hearts for eyes?
In other news, members of the 1D Exes Club made a recent appearance in a Twitter video. Louis Tomlinson's ex, Eleanor Calder, and Payne's ex, Sophia Smith, hung out and dances to ex-1D member Zayn's "Pillow Talk". We're glad to see the two friends teaming up. Dance it out, girls. Dance it out. 
eleanor and sophia listening to pillow talk on eleanor's snapchat I'm pic.twitter.com/p9hbiJwXVG — ️️️ (@harrymoonavenue) February 28, 2016