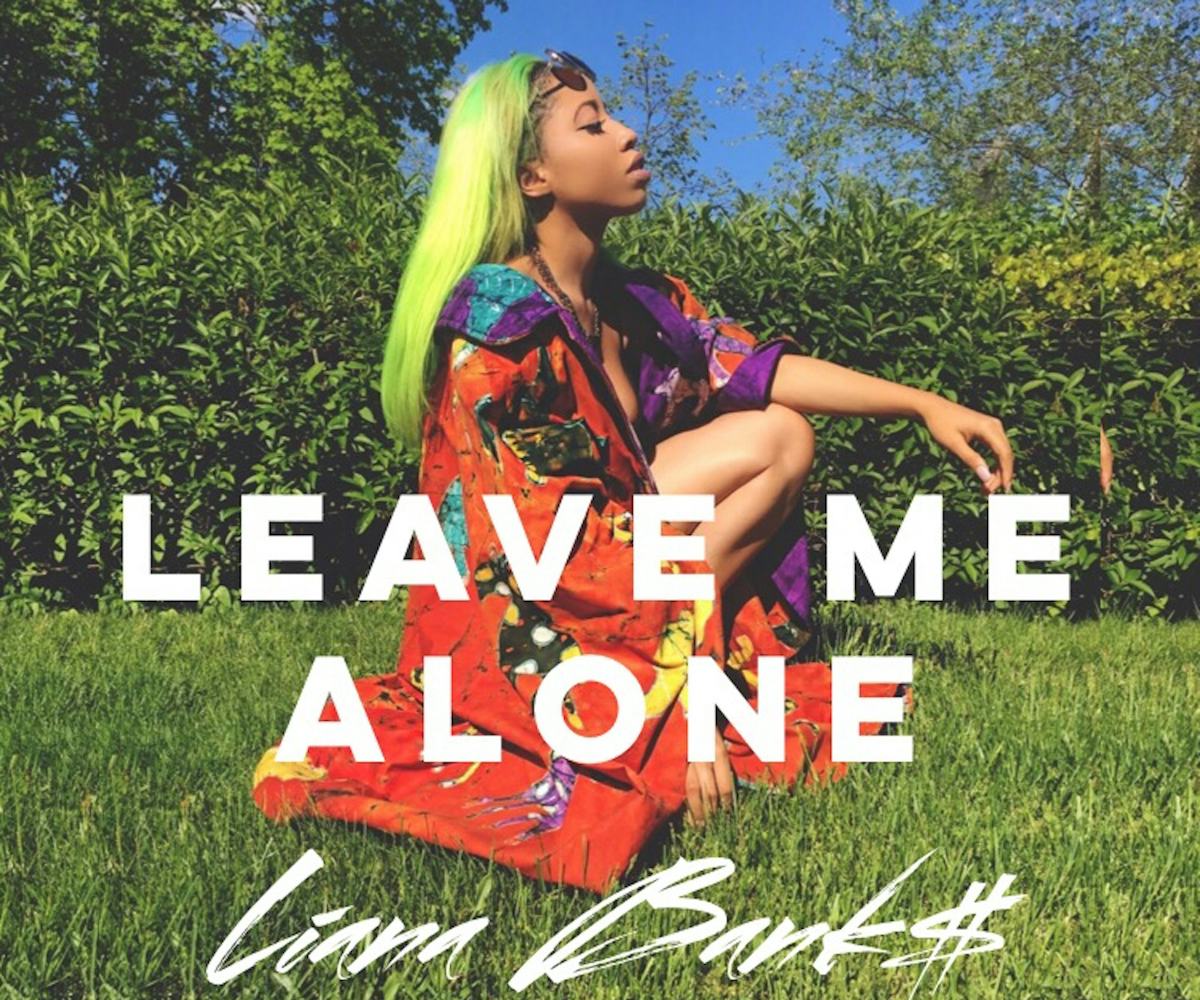 Photo courtesy of Liana Bank$
Liana Bank$ Wants You To Leave Her Alone
Give her what she needs or get out
At the age of 25, Queens-bred singer-songwriter Liana Bank$ has already earned her credentials in the music industry writing for Rihanna and Nicki Minaj. Last month, she released her debut single "LVLUP," followed by "M.O.N." Both tracks are set to be featured on her Insubordinate mixtape, set to drop sometime this spring. Coupled with her eccentric signature green hair, this R&B artist is well on her way to making a name for herself.
Bank$ has been playfully teasing her single "Leave Me Alone" on her Instagram. Today, we are officially premiering the track, produced by Mura Masa, right here. From the jump, Bank$ makes it very clear that she will never be anyone's side chick—she wants everything or nothing at all. 
"I've been a fan of Mura Masa for a while," she says. "I usually listen to his instrumentals while I'm cooking and riding my hoverboard or in the tub taking a flower bath. His shit is just different: relaxing, simple, and complex all at once. My manager fucks with him heavy too and suggested I write on top of one of his tracks, so of course I was down. This one track sounded exactly like my life at the time; it was weird. It's super-calming but also very chaotic and a little creepy. I let it play a few times, then the words just started flowing."
Stream the ultra-smooth song, below.