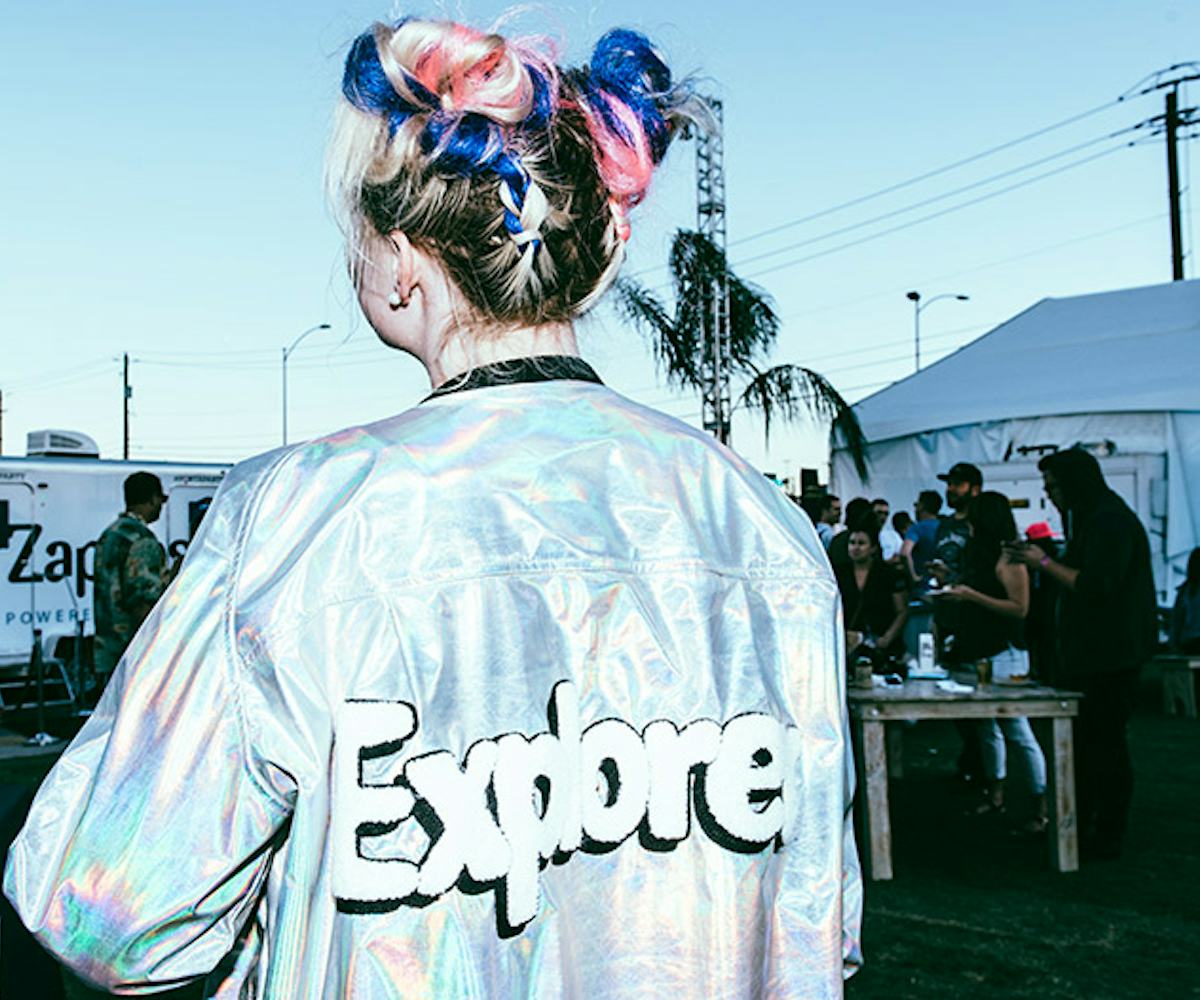 Photo by Lindsey Byrnes
The Coolest, Most Beautiful People From Life Is Beautiful 2016
Music festivals always seem to bring out the coolest people on the planet. The grounds become unofficial shows of characters, style, and personality. Coachella may have made festival style a staple, but Las Vegas' Life Is Beautiful makes individuality a priority.
This year, NYLON hit the streets of downtown Vegas in search of personalities that inspire greatness. And, after spending three days there, we're pretty sure the festival could also be known as Life Is Bold. Everyone from the performers to the festivalgoers wore their cool on their sleeve and embraced everyone else's. After all, life is better when lived with confidence.
Ahead, meet the coolest of the cool people we saw at Life Is Beautiful. It's good to stand out, and these folks make it so.
Life is beautiful when your BFFs are with ya.
Tegan + Sara are just as fun offstage as they are on.
Surf's up with NYLON's marketing & events coordinator, Catherine Rardin.
Not a bad office, eh?
What's good?
Jessicka Addams, artist
Josh Agle (better known as SHAG) and his Andy Warhol painting.
A lesson in social media hand gestures.
The Naked And Famous' Alisa and Thom
Natalie Angiuli, aka Luna Shadows
Sir The Baptist
Shaun Ross
Crystal Castles
Edith Frances is a bona fide rockstar.
Die Antwoord's Yolandi Visser
Amanda Riley Ferree and Ally Johnson
Empire Of The Sun
Shelbi Byrnes and Ronen V
Sequins seek wins.
The benefits of fringe.
Less is truly more.
Bishop Briggs
Atlas Genius
Chelsea Kane
The fanny pack is back.
Paige Lopynski of Bonnie x Clyde
Explore more
Jasmin, the genius behind Vintage Vandalism.
Snakehips
PLUR Queens!
Jimmy Eat World
Flume
Major Lazer's crowd
AlunaGeorge
Let's talk about the epicness that is Major Lazer's dance crew.
Major Lazer
Tegan + Sara
Catfish & the Bottlemen
NYLON's video producer, Daniel Huskey
Bloc Party
Shine on
Lucie Barinkova, audio engineer and tour manager with Banks & Steelz
Ranxelle Levin and @garenromeo
City and Colour