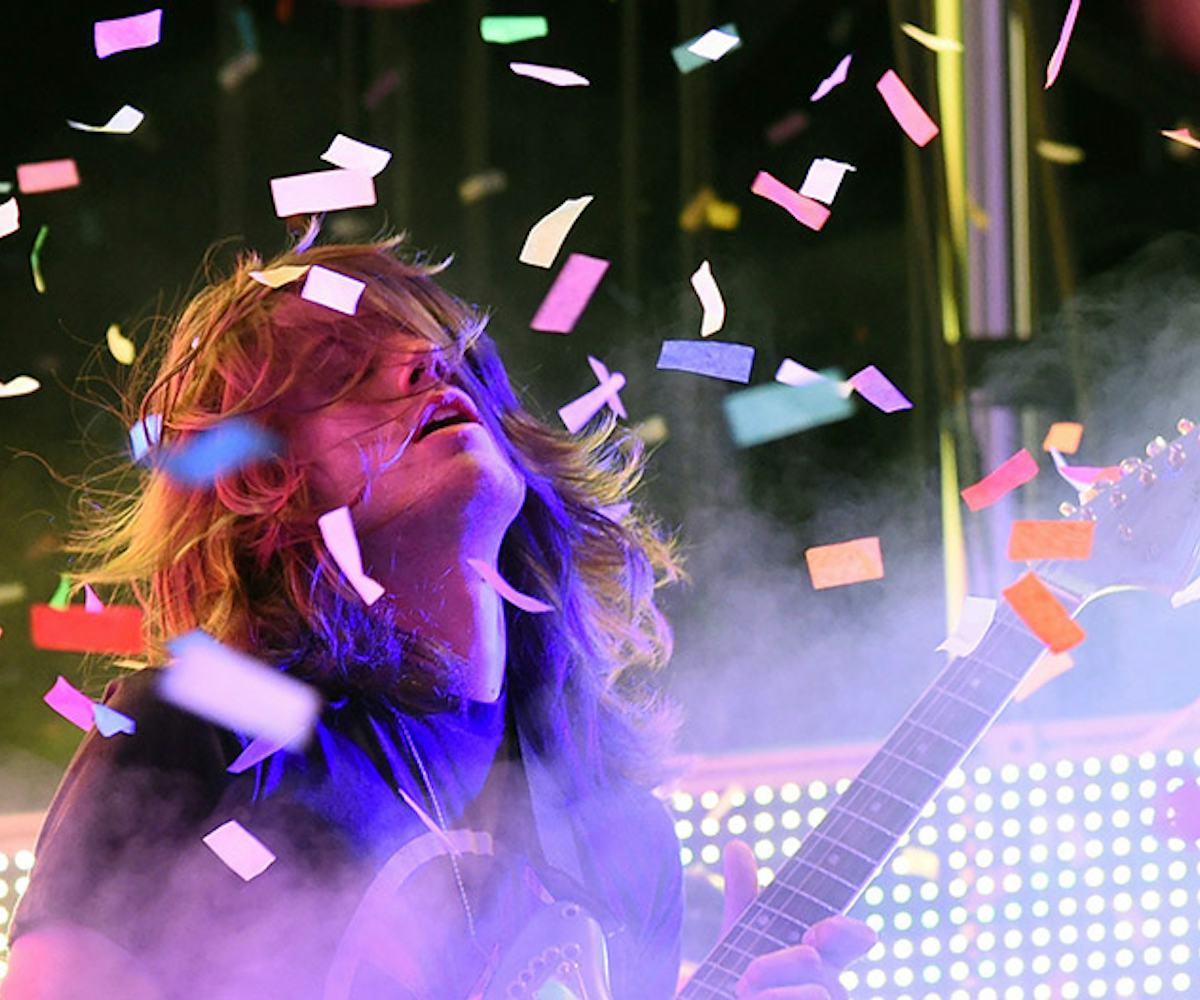 Photo by Ethan Miller/Getty Images
10 Reasons To Get Hyped For Life Is Beautiful 2016
A truly gorgeous music festival
Forget everything you know, or think you know, about music festivals. Las Vegas' Life Is Beautiful event will challenge all of your perceptions. Only in its fourth year, the music, food, art, and ideas festival has grown into something truly special, like what would happen if Coachella met Outside Lands and peppers in SXSW. 
With Major Lazer, Mumford & Sons, J. Cole, and The Lumineers headlining, this year is shaping up to its best yet. Plus, how can you not appreciate a festival that was born out of wanting to remind people how great life can be? Creator Rehan Choudhry is breaking the mold and reshaping it wonderfully.
Ahead, 10 facts you should know about this up-and-coming experience.
1. It's in Las Vegas and is a celebration of the city.
2. Unlike other fests that tout art, this one immerses festivalgoers with site-specific exhibits. More info on this year's collection can be found here.
3. Creator Rehan Choudhry set out to create something different than the regular music fest. His goal was to inspire and go to a deeper, socially conscious level of festival life. 
4. It's a music festival with TED Talk-like seminars with a special speaker series. Bill Nye spoke at it last year. Check out this year's lineup here. RuPaul is speaking!
5. It's only four years old, and look at how big it is. Around 108,000 people attended last year, which is 46,000 more than 2013, its inaugural year. 
6. The name was inspired by Choudhry watching his friend battle depression and realizing many people "struggle to find that perspective." He wants people to say the phrase "life is beautiful" over and over again to make it a reality.
7. It supports local charities! This year it will work with Hands On Ideas and Lighting Hope Project to benefit local high schools and help Las Vegas' homeless population. You can find a request form here.
8. You may get a Cirque du Soleil ticket when you go! This year, performers from all seven of Vegas' resident shows will perform in the festival's streets. Expect special 30-minute shows every hour between 4:30 to 9pm on Friday, September 23.
9. VIP means you're actually VIP. Those who go big get air-conditioned spaces, special relaxation spots, private bars, more food than you could imagine, phone charging stations, and a ton more. Sorry, but this is, like, the best VIP package of any festival.
10. Finally, the food lineup is really something to pay attention to. Life Is Beautiful prides itself on curating the best of Vegas cuisine and brings it to the hungry people inside its gates. Expect to leave full and satisfied—in more ways than one.