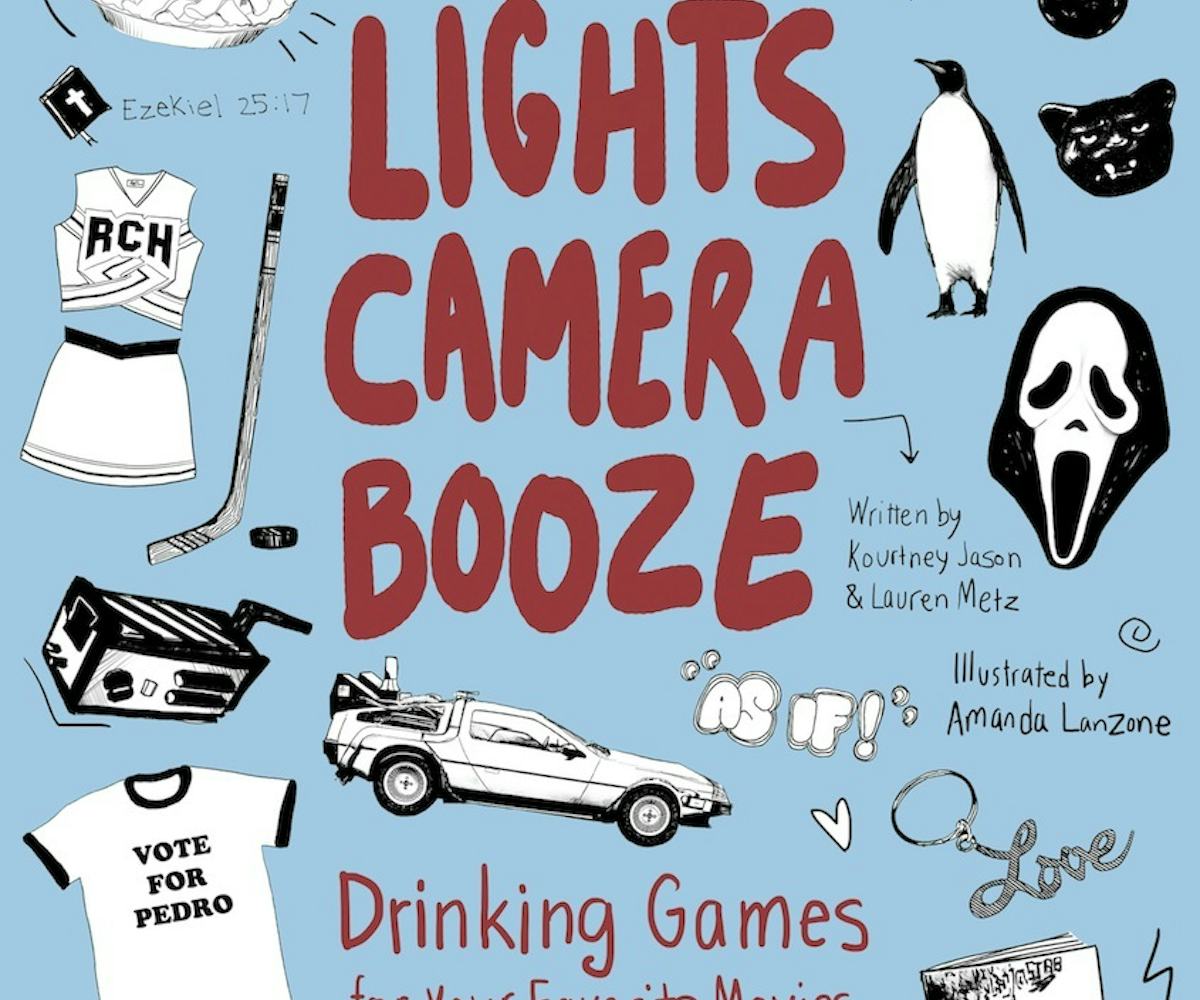 book club: lights camera booze
movie night just got a lot more fun.
Nothing beats a good old-fashioned movie night. Except maybe a good old-fashioned movie night with alcohol.
While we're all about making up our own drinking games to go along with our favorite shows (see our Emmy's drinking game for proof!), sometimes it's nice to take a break. And lucky for us, the new book Lights Camera Booze does the hard work for you.
It's stocked with drinking prompts to correspond with 33 classic movies--like Anchorman, The Breakfast Club, The Big Lebowski, and Ferris Bueller's Day Off--along with illustrations and trivia. Need even more inspiration? The book even includes cocktail recipes for each movie, so you can whip up the custom "Docquiri" before you turn on Back to the Future. 
Lights Camera Booze recently hit Amazon, just in time for winter (because let's be real: nobody wants to walk to a bar in the freezing cold). So kiss your cabin fever goodbye and get the book here!