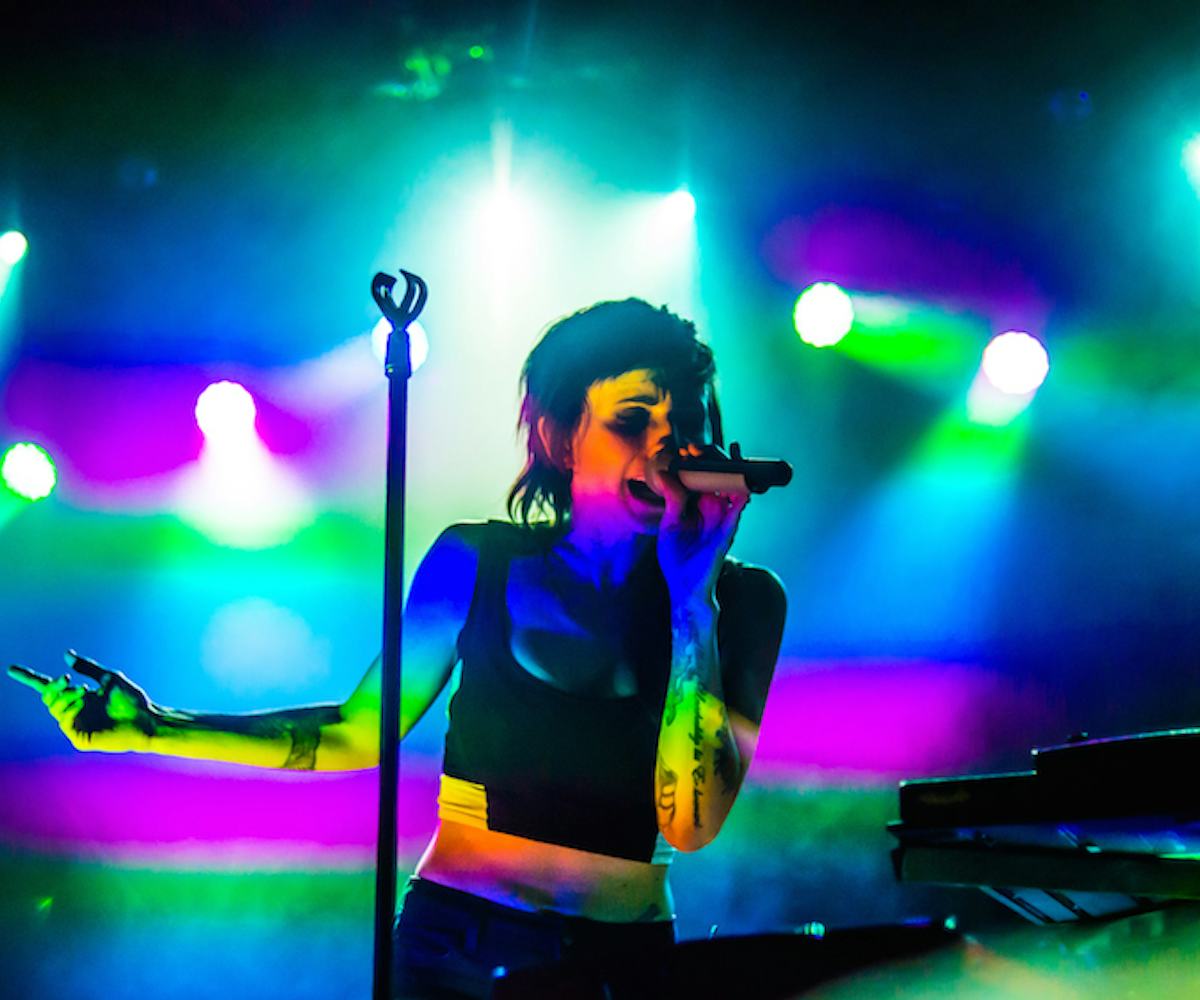 Photo by Isaac Pritzker
song premiere: lights covers future islands "seasons (waiting on you)"
electro-pop turns soft and broody.
When we first heard Future Islands's '80s-inspired, synth-heavy jam "Seasons (Waiting on You)," it immediately became our anthem for getting over tough breakups, ending toxic friendships, and overall moving on in the raddest way possible. With its pulsing beat and steady bassline, it makes for a party-ready track that also has some substance to it. But now we're seeing a new side of the song—one that's bringing out some darker, deeper emotions—all thanks to LIGHTS.
For the annual Rdio Covers project, the Canadian singer has transformed the electro-pop track into a broody ballad that brings newly-realized depth to the lyrics. "It wasn't until I sat down to learn the song that I realized how dark it actually is," she says. "I liked the song before and found it to be breezy and interesting. But after covering it I have a whole new respect for it." Electric chords and booming synths are replaced with softly strummed guitar strings and echoing harmonies, while the song as a whole is drawn out into a smooth slow jam.
Released on December 9, the Rdio Covers project is a collection of the top songs of 2014 covered by the latest and greatest indie artists. With past artists like Echosmith and Au Revoir Simone, this year's lineup is guaranteed to become turn out some tracks you'll want to keep on repeat until 2015.
Listen to LIGHTS's take on "Seasons (Waiting on You)" below and head over to Rdio on December 9 for the full 2014 collection.