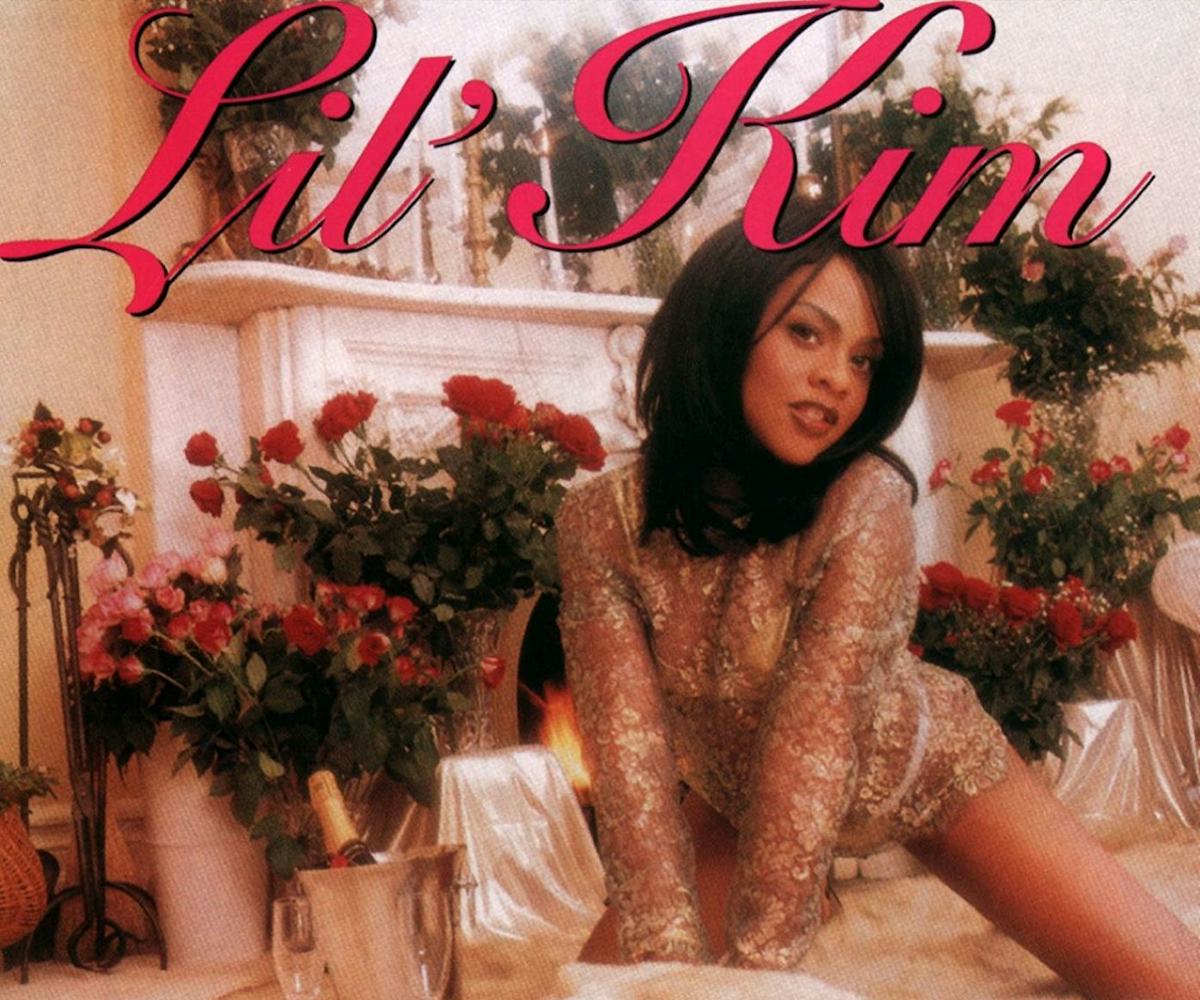 Photo via Undeas Recordings / Big Beat Records
Revisiting Lil Kim's 'Hard Core' Album 20 Years Later
How the record stands up in 2016
Today marks the 20th anniversary of Lil Kim's debut album Hard Core, which landed her a Grammy nomination and also made her the first female rap artist with three consecutive number one singles on Billboard's Rap songs chart. She burst onto the scene loud, proud, and with lots and lots of sex.
Salacious rap isn't new and wasn't back in 1996. It's followed hip-hop through its early years to today and will continue into tomorrow. But we never saw it delivered with the raunch, expertise, and confidence as Kim. Yes, the fact that she's a woman spitting was a novelty at the time but her rhymes rivaled those on her Junior M.A.F.I.A. squad and can run circles around male rappers in the game now. She entered unchartered territory, but her gender didn't do her any favors. In fact, it often worked against her.
The album was well-received at the time, racking up solid reviews from The Source and Rolling Stone. But Professor Greg Thomas, who previously taught "Hip-Hop Eshu: Queen Bitch 101" at Syracuse University, an English class dedicated to Lil Kim, points out that it wasn't loved by everyone:
"There was a big puritanical backlash against this album as well. People forget and get seriously revisionist. There was a lot of hypocritical hate. At a certain point, most everybody said it was an undisputed classic and game-changer. But there were political campaigns against it. There was a lot of pseudo hip-hop sexist hating. And it took a lot of energy to market it since radio was not ready, not by any stretch of the imagination." 
If we had to guess, it would probably remain off the radio today (or, at least, would be extremely censored). But, the best songs usually are. And as Thomas points out, that speaks even further to her impact. "Lil' Kim became a supernova without music that was mainstream radio-ready."
She rose to the top with provocative lines and a bad bitch attitude. She appointed herself Queen Bee (the original, sorry Bey) and proved her right to the throne with songs like "Spend a Little Doe," where she dismisses affection ("Ask Tina, love ain't got shit to do with you and me") in the same verse where she boasts about her sexual escapades ("Call me Sunshine, pussy spread like the rainbow"). Then there's "Dreams," where she lays out her very graphic fantasies of fucking everyone from Babyface to Brian McKnight to D'Angelo. And there's... basically the entire album where she asserts herself sexually with not one ounce of shame.
Feminist is a controversial title to place on Kim but we think it's fitting—at least, as far as this album is concerned. Is a feminist not someone who strives for equality on all fronts—including in the bedroom? To command what you want with lines like: "You ain't lickin' this, you ain't stickin' this/ And I got witnesses, ask any nigga I been with/ They ain't hit shit till they stuck they tongue in this/ I don't want dick tonight, eat my pussy right"? What some might label as vulgar, others would classify as sexually liberating. 
Kim's guerilla artistry marked a new time for hip-hop, flinging the door open for those behind her. Imitation is the sincerest form of flattery and Kim's Hard Core has been showered in compliments. As Thomas outlines:  
"It's still being shamelessly imitated as we speak. It became a blueprint used—poorly—by any and all record companies who had a female rap artist they wanted to push. It became a secular bible of female artists with and without record contracts all over the country. People then and now would shamelessly break the cardinal law of hip-hop, the imperative to be original at all costs ("Death to biters"), because they were so mesmerized by this album performance. Not to mention others, Def Jam created Foxy Brown and somebody made Nicki Minaj because of what Kim put into not only this album, but the essence of her Hard Core lyrical persona and artistry." 
Perhaps the strongest defense for Hard Core is its staying power. "This album could be dropped today and it would go on to have the very same world-shaking impact. It would still hypnotize," Professor Thomas reflects. It's a record that has and will continue to stand the test of time. Here's to 20 more years of offending, uplifting, and motivating.