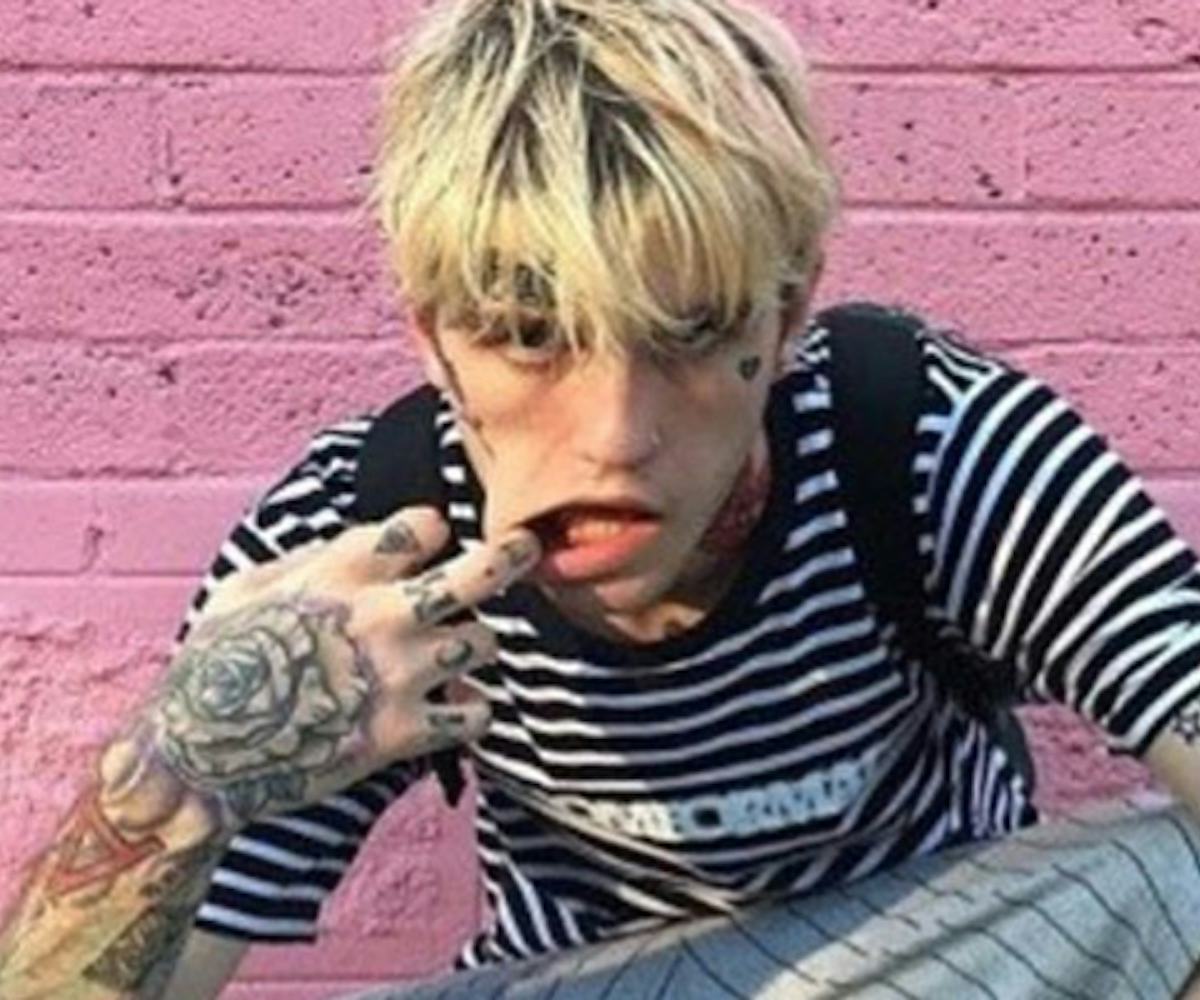 Rising Emo Rapper Lil Peep Dies At 21
"I've been expecting this call for a year"
Musician and YouTube star Lil Peep has died at age 21, Pitchfork reported. His U.K. rep, Adam Grandmaison, confirmed he was taken to the hospital following an overdose. The rising emo rapper released his debut project, LiL PEEP PART ONE, on SoundCloud in 2015. In August 2017, he dropped his first full album, Come Over When You're Sober (Part One). His latest song, "Avoid," was released just last month.
Lil Peep, real name Gustav Åhr, was born in Pennsylvania and raised in Long Island, according to Pitchfork. His father abandoned the family when the rapper was 14. Åhr then dropped out of high school and moved to L.A., where he joined rap collectives like Schemaposse and Gothboiclique. 
Once in L.A., he started to release mixtapes like Crybaby and Hellboy. In the past two years, he released music videos for "White Wine" and "Girls," which got millions of views. Musicians like Diplo and Pete Wentz have sent messages following his death. "Peep had so much more to do man he was constantly inspiring me," Diplo wrote. "I dont feel good man."
In his music, which combined elements of punk, hip-hop, and trap, Lil Peep talked openly about drug use and mental illness. "I suffer from depression," he told Pitchfork, "and some days I wake up and I'm like, Fuck, I wish I didn't wake up. I don't express that side of myself on social media. That's the side of myself that I express through music. That's my channel for letting all that shit out."
News of Åhr's death was shared by his manager, Chase Ortega. "I've been expecting this call for a year," he tweeted. In a video he posted on Instagram just hours before his death, Åhr said he had taken six Xanax doses, adding, "I'm good, I'm not sick."