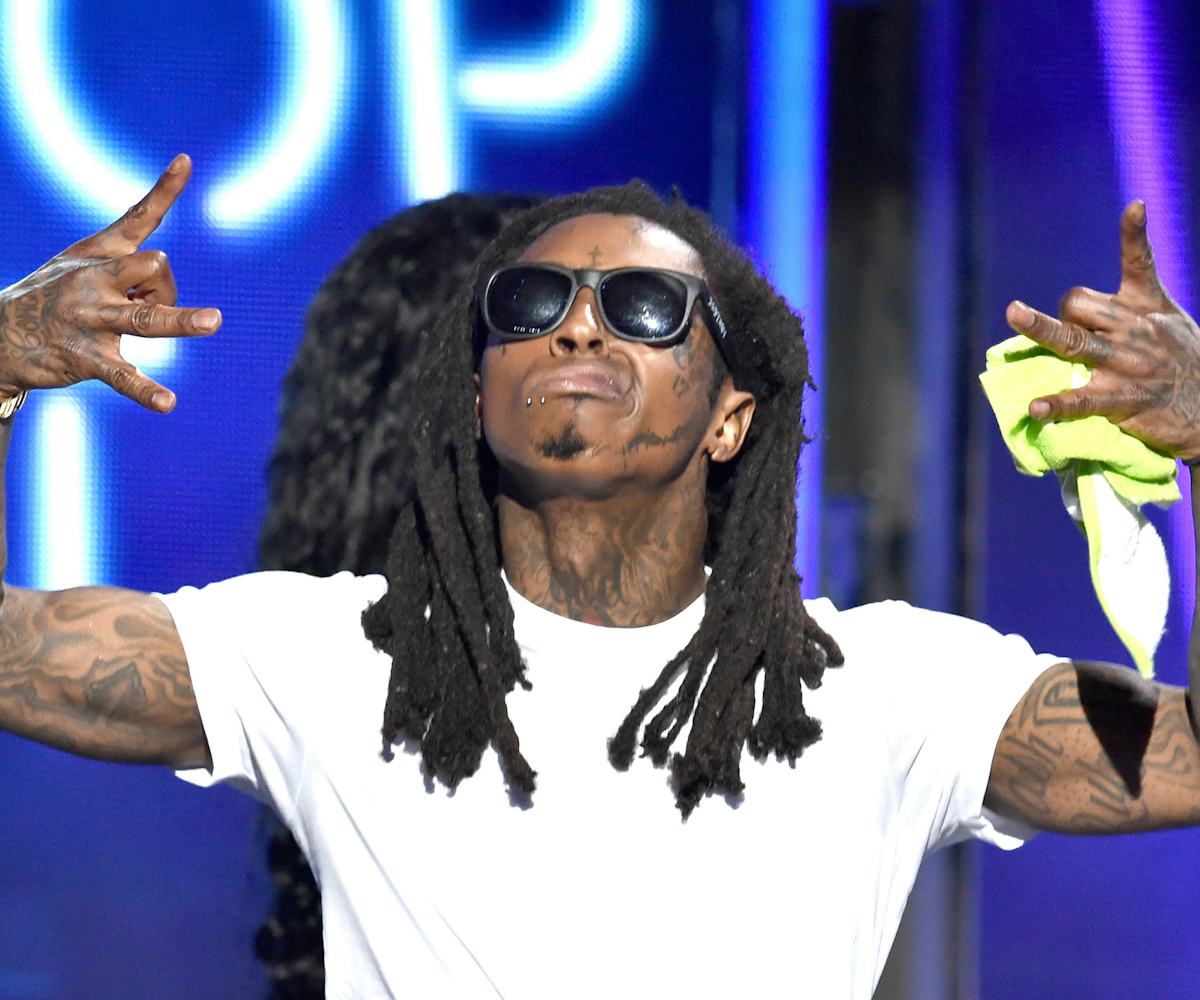 photo kevin winter/getty images
here's why you're not listening to lil wayne's brand-new album
there's a good reason it didn't land on your fourth of july playlist
Lil Wayne released a brand-new, full-length mixtape over the long weekend, perfectly timed for your patriotic backyard-BBQ rager. The Free Weezy Album (or FWA) is the rapper's first since January's Sorry 4 the Wait and features Young Jeezy and Wiz Khalifa. 
The title refers to Weezy's ongoing legal battle with his label Cash Money Records and—while not a proper studio release—would be welcomed by all those fans waiting for new work from one of rap's most talented and troubled artists.
Alas, you probably won't be hearing it for a while, because of Tidal.
As part of the program of exclusive content promised when the Jay-Z backed streaming service debuted in late March of this year, FWA lives on Tidal and Tidal alone. The idea of exclusive releases seemed intriguing for that very brief period when the venture seemed like it might be a real, competitive alternative to Spotify. But with the subsequent departure of multiple CEOs, tepid user response, and the debut of Apple Music, it all seems rather pointless now. 
Tidal did next to no marketing for FWA, using the surprise-album strategy that worked so well when Beyoncé and others released unannounced music on iTunes and other platforms. The service's small subscriber base, however, meant Weezy's new drop made almost no splash on a weekend where it otherwise could have owned Bluetooth speakers everywhere. Frowny face icon, indeed.
So if you're a subscriber, please cue it up and give it a listen. Alternately, if you're a Tidal executive, take the album's title to heart and free Weezy for the rest of us. Also, good luck. Seems like you need it.