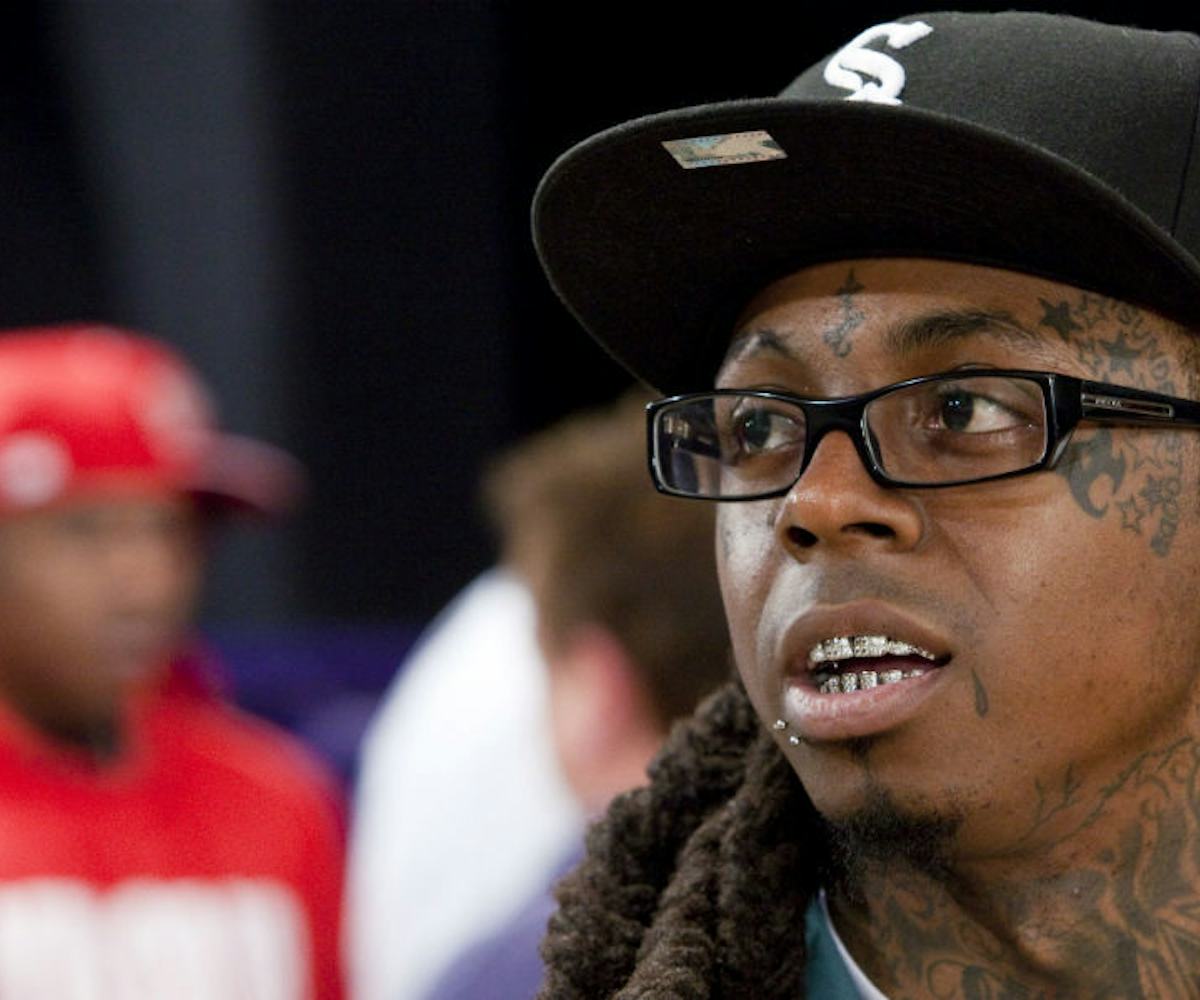 Photo by Skip Bolen/Getty Images for PBA.
Lil Wayne Reveals He Attempted Suicide When He Was 12
The bullet just missed his heart
Lil Wayne's long-awaited album Tha Carter V is finally coming out later this year. In anticipation, Billboard interviewed the rapper about retirement, the album's numerous delays, and some of the tracks. On one song, according to the publication, Wayne raps about a suicide attempt he made when he was 12.
While living in New Orleans with his mother, Wayne shot himself in the chest after she told him he couldn't rap anymore. The bullet just missed his heart. The artist has mentioned the incident before over the years, but it's always been talked about as an accident, not something done on purpose. The article outlines that the song was on the original album tracklist, but Wayne added new lyrics this summer following the deaths of Kate Spade and Anthony Bourdain.
"He just told me one day that he was ready to address it now," Wayne's longtime collaborator Mack Maine told Billboard about the artist's decision. "Just being an adult, reaching a level of maturity and comfort where it's like, 'I want to talk about this because I know a lot of people out here might be going through that.'"
After healing from his gunshot wound, the rapper's mother allowed him to join the Cash Money team reportedly under one condition: he couldn't swear. As the story points out, he kept his promise on his solo debut Tha Block Is Hot which was released in 1999, but he hasn't done the greatest job since.
Read the full story over on Billboard.