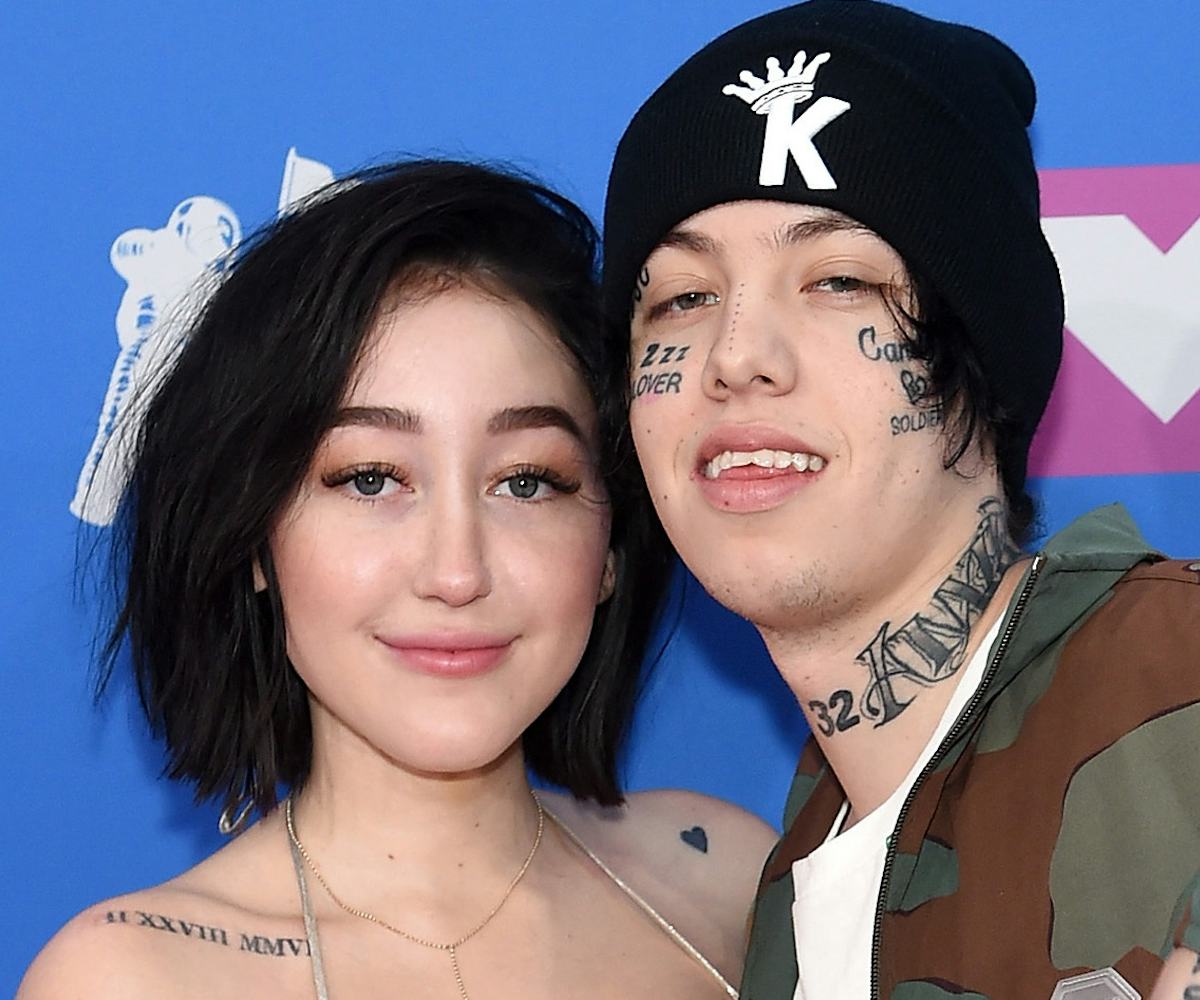 Photo By Jamie McCarthy/Getty Images.
Lil Xan And Noah Cyrus Just Had The Messiest Breakup Via Instagram
Charlie Puth's involved too
The internet's most meme-able couple just had the messiest breakup. Not only that but they also aired out all the details via social media.
In a series of Instagram lives and story posts from yesterday, Lil Xan (aka Diego Leanos) and Noah Cyrus took to their respective accounts to talk about what happened. It all started after Xan confirmed their breakup in a now-deleted post and told fans that "I feel like I'm probably being cheated on." 
Xan also took a video that appears to show him peeing on a plaque for his song "Betrayed" alongside the caption, "THIS PLAQUE MEANS NOTHING MY FANS MEAN EVERYTHING."
In turn, Cyrus responded by denying the cheating accusations and told fans that the only thing she did was send him a fake nude of Charlie Puth. "I'm heartbroken and confused," she wrote on a screenshot of her text conversation with Xan. Cyrus then doubled down on her story via an Instagram live, in which she told everyone that she "never did anything that I'm getting accused of." 
Xan's response to this all? It wasn't the picture of Puth that spurred their break—it was Cyrus allegedly being "all over some other dude." 
However, Cyrus hit back at Xan's accusations by posting an Instagram story claiming that he was the one cheating on her. Writing that she tried to "give him the benefit of the doubt" after a very suspicious bruise appeared on his neck, Cyrus said that she hadn't seen him in "almost a week."
"cheaters like to accuse their partners of cheating to make themselves feel less guilt," she wrote in one story, before adding, "ive been there for you during your dark times Diego. when you felt alone and like no one was there for you, I was. if this was your way of breaking up with me and breaking my heart along with, then you've succeeded."