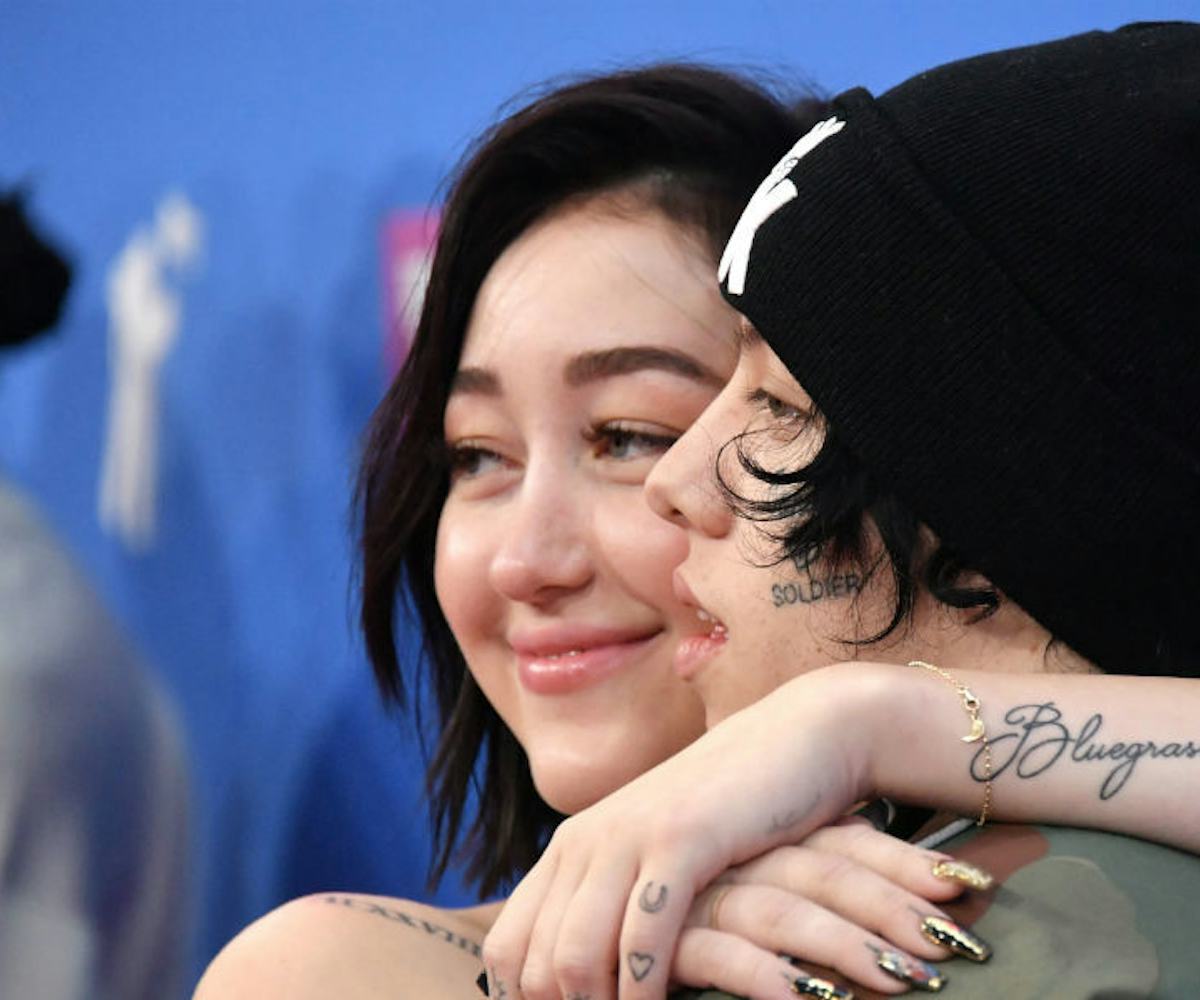 Photo by Mike Coppola/Getty Images for MTV.
Lil Xan Says His Relationship With Noah Cyrus Was Set Up By Record Label
"It was just added work to my schedule"
If you thought the Lil Xan and Noah Cyrus breakup couldn't get any messier, you haven't been paying attention to anything happening in 2018—the year of the scam. According to Spin, Xan claimed in since-deleted Instagram stories that the entire relationship was set up by Columbia Records, the label both artists are signed to.
"If y'all think that meme is the reason I broke up with Noah, that is hilarious," the rapper started out one Instagram story saying. In a separate video, he explained: "It was something set up by, uh, Columbia Records… Columbia, uh, set it up to boost, uh, her like… y'know… like, everybody shit poppin'.'" Our guess is he's referring to her music sales. He continues: "Shout-out to Columbia Records, too, for setting up that fake relationship. I didn't want to do it, to be completely honest… It was just added work to my schedule, you know what I mean?"
Cyrus reportedly denied the claim in her own since-deleted Instagram story. She wrote, "This relationship was not set up by Columbia Records. To say that is a joke. It started when I got a DM from Diego and he asked me to hang out." So, what's the truth? The internet may never know! And maybe it's better off that way!
In other news, Cyrus is now heavily promoting her upcoming tour and EP, appropriately titled The Good Cry.